Golden Melody: Cui Jian wins Best Mandarin Male Singer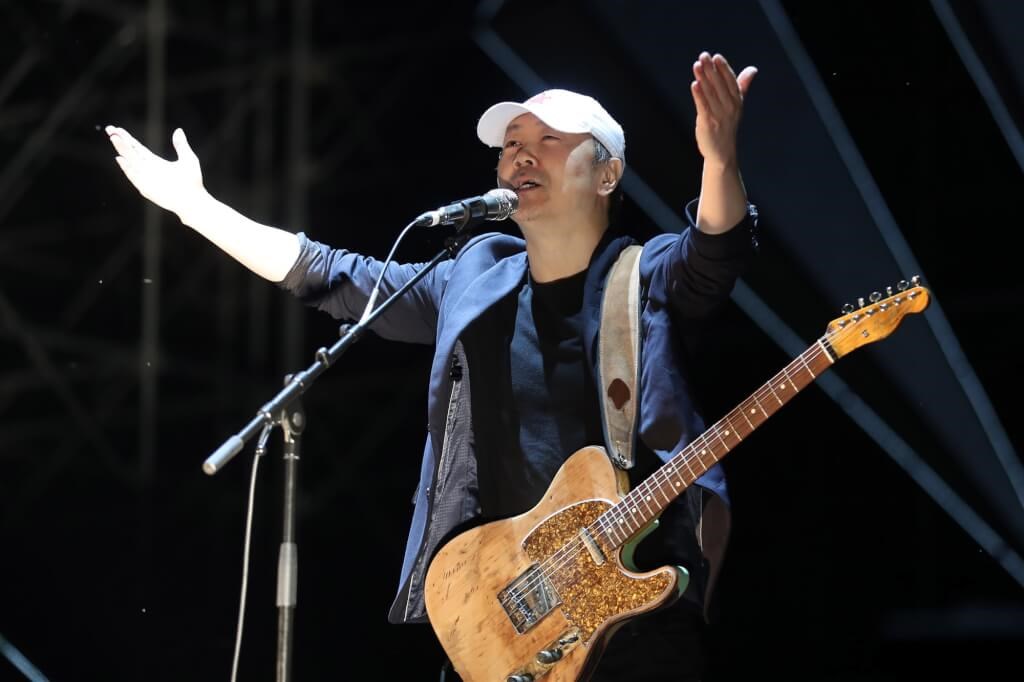 Kaohsiung, July 2 (CNA) Chinese singer-songwriter Cui Jian (崔健) beat out five other nominees to take home the Best Mandarin Male Singer award for his album "A Flying Dog," at the 33rd Golden Melody Awards (GMA) ceremony in Kaohsiung Saturday.
"This album represents a journey for me with many stops along the way. Winning this award doesn't mark the end of the road but rather a crossroad marking the next step into what I realize now is a world of endless musical possibilities," Cui, who was unable to collect his award in person, said in preprepared remarks read out at the ceremony.
Other nominees for the Best Mandarin Male Singer award were Crowd Lu (盧廣仲) for the album "healism," Xu Jun (許鈞) for the album "Dreams Company," YELLOW (黃宣) for "BEANSTALK," and Ma Nien-hsien (馬念先) for "Mama Jeans and Daddy Shoes," and Jude Chiu (裘德) for "The Last Aquarium."
"A Flying Dog," released on Aug. 26, 2021, is Cui 's latest studio album and was nominated for three awards at this year's GMAs.
The album was also nominated for Album of the Year, Best Mandarin Album, and Best Vocal Album Recording.
Often labeled "The Father of Chinese Rock," Cui's album "Frozen Light" won the Best Vocal Recording Album Award at the 27th Golden Melody Awards in 2016.
The legendary artist was born into an ethnic-Korean family and began playing the trumpet at the age of 14.
In 1981, he was invited to join the Beijing Philharmonic, but he later broke away from the confines of classical music with the Seven-Player Band (七合板樂隊), one of the first popular music bands to emerge in the People's Republic of China.
On an electric night in 1986 at the Beijing Worker's Stadium, Cui performed "Nothing to My Name," a Manchester Free Trade Hall moment that ushered in a new age of popular music in China as the country began to open up to the world.
The 33rd Golden Melody Awards ceremony was held in Kaohsiung this year, the first time the southern port city has hosted the event in 17 years.
Founded in 1990, the Golden Melody Awards honors musical artists in the Chinese-speaking world, recognizing outstanding achievements from those working in the Mandarin, Taiwanese, Hakka, and Indigenous music industries.
Golden Melody Awards
★ Tanya Chua's 'DEPART' emerges as night's biggest winner
★ EggPlantEgg wins Song of the Year
★ Collage wins Best New Artist
★ Special Contribution Award goes to two songwriters, one posthumously