CORONAVIRUS
/
Myanmar students allowed to return to school in Taiwan: MOE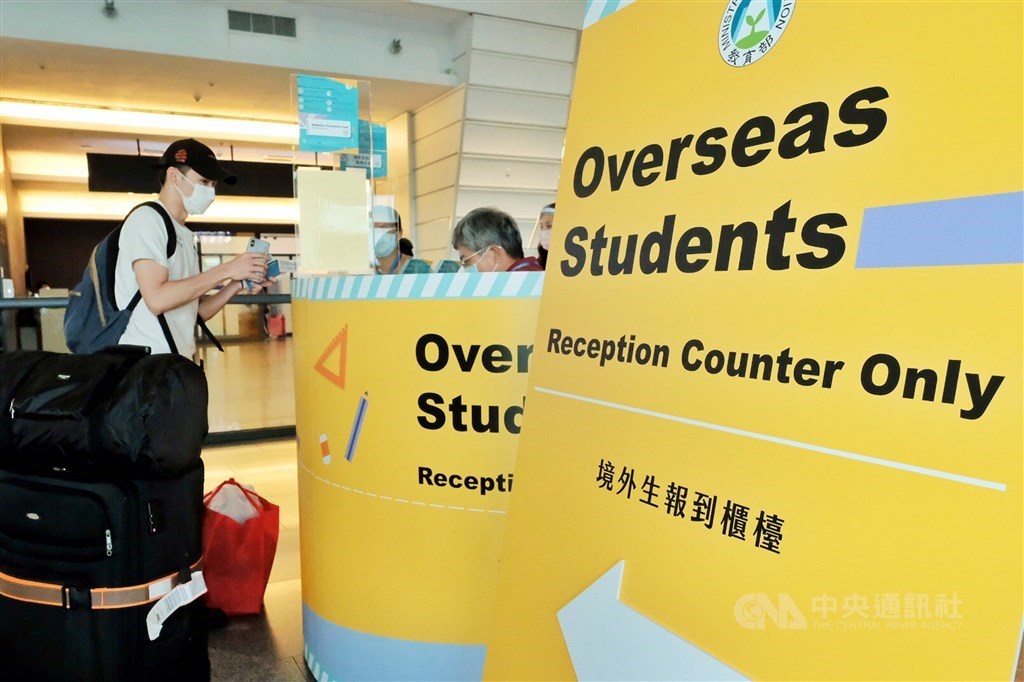 Taipei, July 15 (CNA) Myanmar has been added to a list of countries and territories classified as having a low or low-to-moderate risk of COVID-19 infection, which means that some international students from those nations who were enrolled in Taiwan universities will be allowed to return, the Ministry of Education (MOE) said Wednesday.
The ministry said that since Taiwan's Central Emergency Command Center (CECC) began listing COVID-19 low and low-to-moderate risk countries, 431 international students have been given permission to return to Taiwan to complete their studies.
With a total of 19 countries and territories on the list, some 6,795 international students who had been unable to return became eligible to do so, the MOE said, adding that the majority are from Hong Kong.
It said 292 students have already returned and another six are scheduled to arrive Thursday.
Meanwhile, starting July 22, new university students from the 19 countries and territories will also be allowed to enter Taiwan, the ministry said, adding that it did not have any information on the potential number of students in that category.
The 19 countries and territories on the list are Myanmar, Vietnam, Hong Kong, Macau, Thailand, Palau, Australia, New Zealand, Brunei, Fiji, Mongolia, Bhutan, Laos, Cambodia, Malaysia, Singapore, South Korea, Sri Lanka and Japan.
View All