'The Grandmaster' leads Golden Horse nominations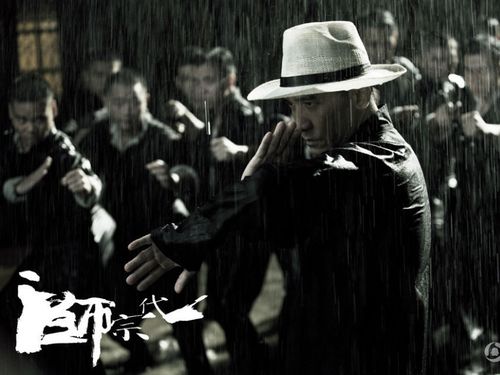 Taipei, Oct. 1 (CNA) The Hong Kong-Chinese martial arts film "The Grandmaster" led the pack with 11 nominations for the 50th Golden Horse Awards Tuesday, including lead acting nods for Tony Leung Chiu Wai and Zhang Ziyi.
The film, about the life of Yip Man, a late grandmaster of the martial art Wing Chun, also garnered nods for best feature film, best director, best cinematography, best visual effects, best art direction, best makeup and costume design, best action choreography, best film editing and best sound effects, the Taipei Golden Horse Film Festival Executive Committee announced Tuesday.
The five nominees in the best feature film category also include Singaporean director Anthony Chen's "Ilo Ilo," Chinese director Jia Zhangke's "A Touch of Sin," Taiwanese director Tsai Ming-liang's "Stray Dogs" and Hong Kong director Johnnie To's "Drug War."
Hong Kong director Wong Kar Wai, who picked up a nomination for "The Grandmaster," was joined in the best director category by Jia, Tsai, To and Taiwanese director Chung Mong-hong for his film "Soul."
In the best lead actor category, Hong Kong star Tony Leung Chiu Wai will compete with China's Jimmy Wang Yu, Hong Kong's Nick Cheung and Tony Leung Ka Fai, and Taiwan's Lee Kang Sheng.
Chinese actress Zhang Ziyi, meanwhile, will be competing for best leading actress with Hong Kong's Cherry Ngan and Sammi Cheng, and Taiwan's Gwei Lun-mei and Shu Qi.
Tying for the second-most nominations are the films "A Touch of Sin," "Unbeatable" and "Journey to the West: Conquering the Demons" with six nods. In third place is "Stray Dogs," which scored five nominations.
The Golden Horse Awards Ceremony is scheduled for Nov. 23 in Taipei.
Two-time Oscar-winning Taiwanese director Ang Lee is expected to head the jury in the awards, one of the most prestigious film awards in the Chinese-speaking world.
(By Christie Chen) ENDITEM/J