Defense chief affirms military would fire at PLA within territorial space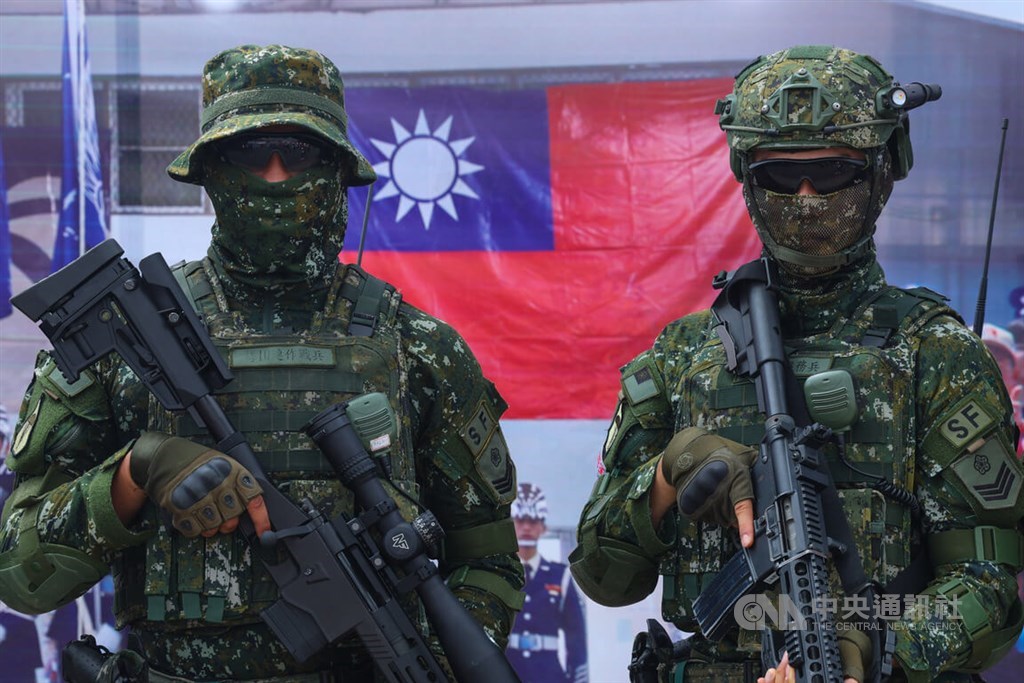 Taipei, March 7 (CNA) Defense Minister Chiu Kuo-cheng (邱國正) reiterated his ministry's stance on Tuesday that Taiwan's military would fire at People's Liberation Army's (PLA) forces, including drones and aircraft, once they have entered the nation's territorial space.
Asked about his comment made on Monday that the armed forces would open fire at any PLA UAVs, aircraft, and balloons detected within Taiwan's territorial space of 12 nautical miles from Taiwan's coast, Chiu told lawmakers on Tuesday that the remark was not meant as a provocation to Beijing but was simply a reaffirmation of the military's job to protect the nation's sovereignty.
As a former serviceman, Chiu said he did not wish to see a cross-strait war break out and both sides go to battle, but this did not mean that Taiwan needed to keep backing down amid mounting PLA military coercion surrounding the country.
"It is the nation's armed forces' duty to mount an appropriate response [in response to such aggression]," he said.
During Monday's Legislature session, Chiu told opposition Kuomintang (KMT) lawmaker Johnny Chiang (江啟臣) that Beijing had been looking for excuses, such as high-ranking officials from other countries coming to Taiwan and frequent military exchanges between Taiwan and other countries, to launch a full-scale invasion of the island.
Asked if U.S. House Speaker Kevin McCarthy's potential trip to Taiwan could lead to a strong military response from Beijing, Chiu said the military was prepared for any possible contingencies.
The minister said Beijing is likely to take more serious action for this visit than it did after a visit by then-House speaker Nancy Pelosi in August last year.
Her visit, the first by a sitting U.S. House speaker to Taiwan in 25 years, heightened tensions between the U.S. and China, with Beijing accusing Washington of promoting Taiwan independence and hollowing out its "one-China" policy and launching a series of large-scale military drills in the vicinity of the island shortly after Pelosi's departure.
According to Chiu, during last year's week-long PLA drills around Taiwan, PLA warships had been detected once near the "contiguous zone," meaning waters within a distance of 24 nautical miles from Taiwan's coastline.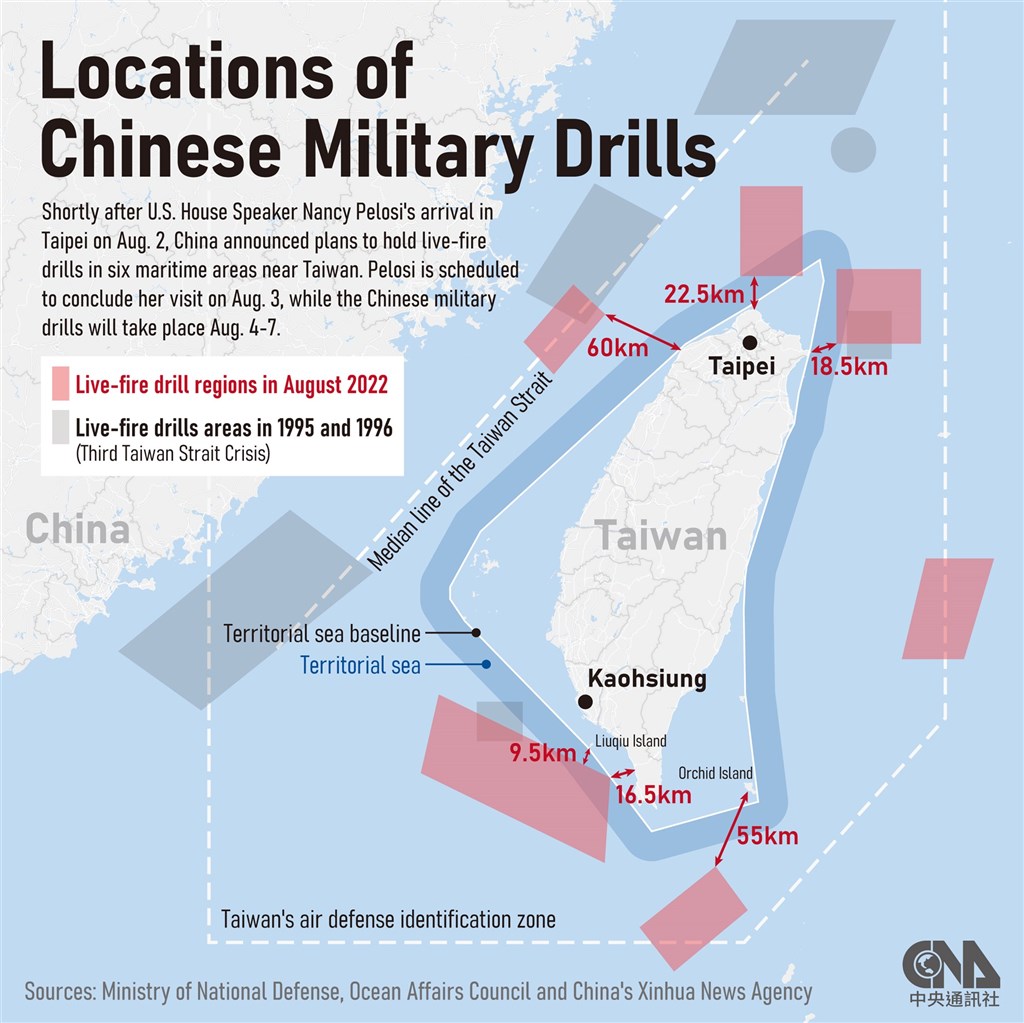 Should McCarthy visit Taiwan this year, Chiu warned that Beijing could further sail deeper into the "contiguous zone" and even approach the nation's territorial space of 12 nautical miles.
Though Taiwan's military has always refrained from undertaking a "first strike" to avoid giving China an excuse to launch an invasion, the minister said that does not mean that the military would back down from defending the 12-nautical-mile line.
He also noted that over the past few years, China has changed the status quo of the Taiwan Strait by flying drones, aircraft and balloons near Taiwan's airspace.
Taiwan military now stands ready to engage in "self-defense shooting" should PLA warships and aircraft be found within the 12-nautical-mile line, he said.
"Once they are detected within the 12-nautical-mile territorial space, the military will shoot at them," he stressed.