Chinese couple denies engaging in money laundering in Taiwan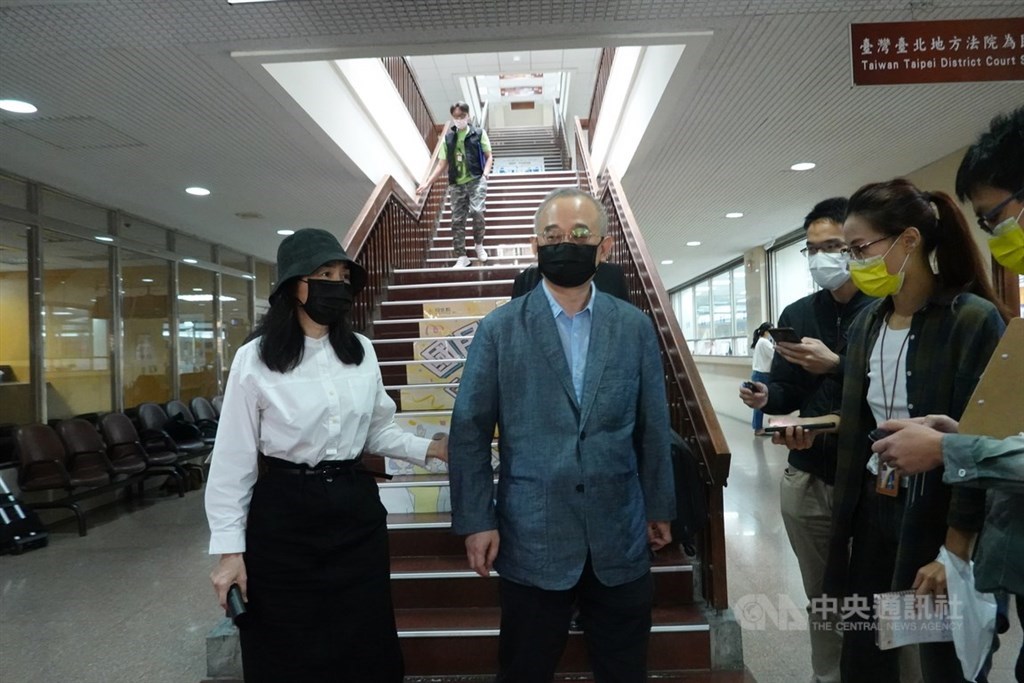 Taipei, May 17 (CNA) Chinese businessman Xiang Xin (向心) and his wife Kung Ching (龔青) said Tuesday in the Taiwan High Court that they had not been carrying out any money laundering activities in the country, as charged, and they pleaded for the current restrictions on their movements to be lifted.
The overseas travel ban had been imposed on the couple since 2019, when they were arrested on suspicion of spying for China, and it was extended in 2021, when they were indicted on money laundering charges.
In the first trial of the money laundering case in February this year, the Taipei District Court found the pair not guilty but decided to impose a three-month travel ban, because prosecutors could appeal the court's ruling.
The China-born Xiang and Kung are chief executive officer and a board member, respectively, of China Innovation Investment, a Hong Kong-based company that invests in areas such as information technology, telecommunications, manufacturing, service, property, infrastructure, and life science.
They are accused of colluding with Shanghai-based Guotai Investment Holding (Group) Co. Ltd. and transferring NT$300 million (US$10.10 million) in illegal earnings from China to Hong Kong and then into Taiwanese bank accounts to buy luxury properties.
According to the prosecutors' indictment, the couple's money transfers and real estate purchases in Taiwan were an attempt to conceal funds that they knew Guotai had obtained by fraudulent means.
In the district court's ruling on Feb. 24, it said Xiang appeared to have been unaware that the funds were illegally obtained by Guotai in China. Prosecutors failed to provide sufficient evidence to prove that Xiang had colluded with Guotai to help launder money, the court said.
Furthermore, the court said, the shares Xiang held in China Innovation Investment and another company called China Trends Holdings Ltd. had been sold to Guotai at a reasonable market price, which was an indication that he had not sought to profit illegally from the deal.
On March 16, however, the Taipei District Prosecutors Office appealed the district court's ruling, and the money laundering case is now being heard in the High Court.
During questioning Tuesday, the couple denied any wrongdoing and asked that the travel ban be lifted. Kung said she has been in Taiwan for 905 days and has not been able to see her children, parents or other relatives overseas.
The couple was first arrested in November 2019 in connection with a high-profile spy case related to self-professed Chinese spy William Liqiang Wang (王立強), as they were about to take a flight from Taiwan to Hong Kong.
Their arrest came one day after Australian media aired interviews with Wang, who was seeking asylum in Australia and had told reporters that a company at which he was formerly employed was a front for efforts by Chinese intelligence to target the democracy movement in Hong Kong and the elections in Taiwan.
Xiang and Kung were released days after their arrest, and the spy case was dropped in November 2021 due to a lack of evidence.