18 Chinese military aircraft enter Taiwan's ADIZ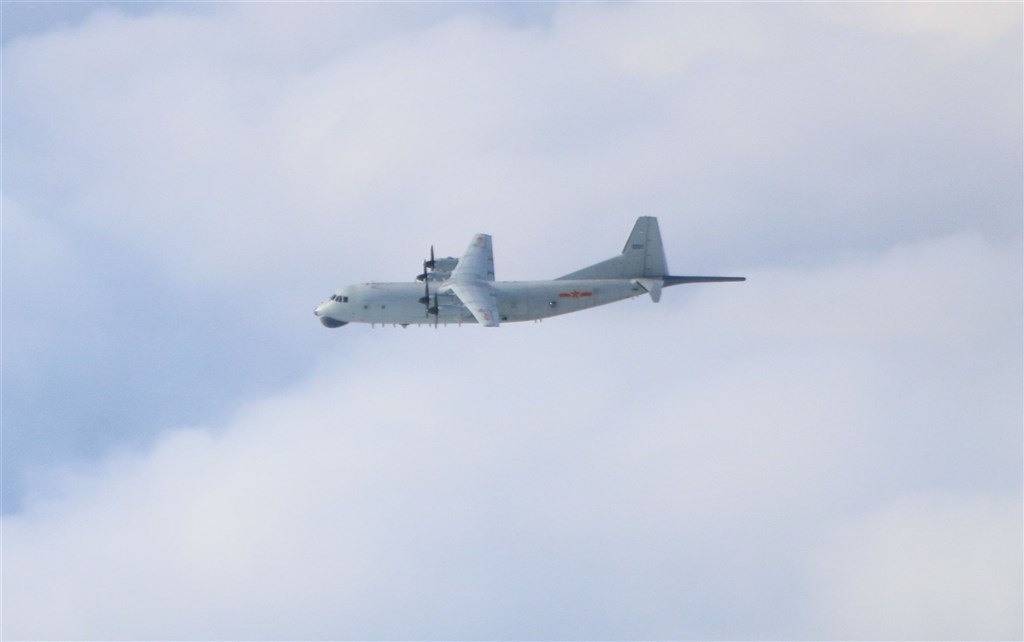 Taipei, May 6 (CNA) Eighteen Chinese military aircraft flew into the southwestern and southeastern parts of Taiwan's air defense identification zone (ADIZ) on Friday.
According to the Ministry of National Defense (MND), the Chinese planes came in two sorties.
The first group which flew into Taiwan's southwestern ADIZ was made up of one Y-8 electronic warfare aircraft and two KJ-500 third-generation airborne early warning and control (AEW&C) planes.
Twelves fighter jets were also observed, including six Shenyang J-11s and six J-16s.
The MND said another group of Chinese aircraft flew into Taiwan's southeastern ADIZ, including one Y-8 anti-submarine warfare plane and two H-6 bombers.
In response, Taiwan scrambled a combat air patrol, sent radio warnings, and deployed air defense missile systems to track the Chinese military planes, the MND said.
Following an increase in the frequency of intrusions by Chinese military aircraft into Taiwan's ADIZ over the past few years, the MND started publishing a tally of such flights on Sept. 17, 2020.
According to MND numbers, the highest daily number of Chinese aircraft sighted is 56 recorded on Oct. 4, 2021.
More than 39 aircraft were spotted on Jan. 23, 2022, the highest number this year.
China conducting concerted drill: experts
Su Tzu-yun (蘇紫雲), an analyst at the government-funded Institute for National Defense and Security Research, told CNA that as China's Liaoning aircraft carrier has been spotted about 500 kilometers east of Taiwan conducting drills, and Y-8 anti-submarine warfare planes have intruded into Taiwan's ADIZ over the last two days, it is highly likely the Chinese military is conducting a combined forces exercise with its air force and navy.
Moreover, the Y-8 intrusions and movement of the Liaoning could also be Beijing expressing its displeasure with recent statements by the United States, United Kingdom and Japan regarding the cross-strait situation, he added.
Speaking with CNA, both Chieh Chung (揭仲), an associate research fellow with the National Policy Foundation in Taipei, and retired air force lieutenant general Chang Yen-ting (張延廷) noted that the sorties on Friday included formations and aircraft often used for expeditionary combat missions.