ASML offers NT$1.6 million in starting annual pay to engineers with master's degree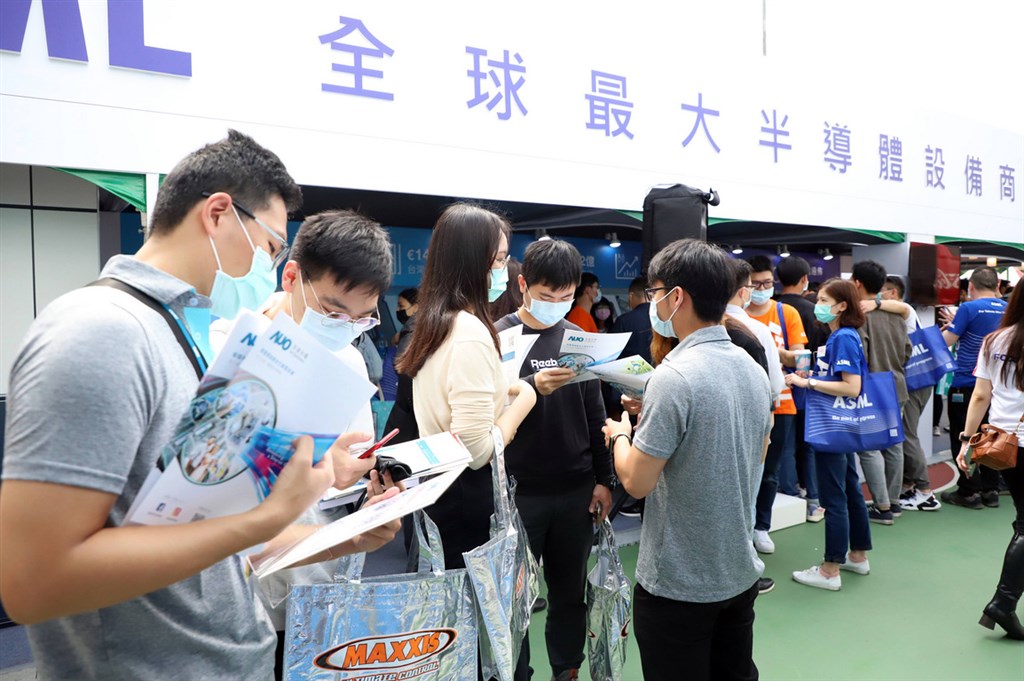 Taipei, Nov. 19 (CNA) Netherlands-based ASML Holding N.V., a leading global supplier of semiconductor production equipment, which plans to build a new plant in New Taipei, is offering NT$1.6 million (US$51,331) or higher in starting annual pay to qualified engineers with a master's degree.
According to ASML, one of the major suppliers to contract chipmaker Taiwan Semiconductor Manufacturing Co. (TSMC), the company is keen to offer competitive compensation comprised of salaries, bonuses and other financial welfare, as it tries to expand its talent pool in Taiwan.
To make its employees happy, a newcomer to ASML is immediately granted 10 days of annual leave, much more than the three days for workers who have been hired for six months under Taiwan's Labor Standards Act.
Starting from 2023, ASML's female employees will also get 14 weeks of maternity leave and male employees 10 days of paternity leave, compared with eight weeks and seven days under Taiwan's laws.
Amanda Ho (何思穎), chief financial officer of ASML Taiwan and Southeast Asian operations, has said recently that 35 percent of its employees in Taiwan had no majors in engineering, science, technology or mathematics, but the company will do its best to help them build their careers inside the company through learning.
ASML said the company will spend six to 18 months to train an engineer with the total costs expected to top NT$5 million.
The recruitment campaign is in line with the Dutch company's new investment project announced earlier this week to build a new production complex in Linkou District of New Taipei to better serve its clients in Taiwan.
According to the New Taipei's government, the first phase of ASML's investment is expected to hit NT$30 billion, the largest ever investment plan the company has had in Taiwan, with a campaign to hire 2,000 workers in the Linkuo campus, which will include production lines, offices, a research and development center and logistics and warehousing operations.
ASML is the world's sole supplier of extreme ultraviolet lithography (EUV) photolithography machines used by semiconductor manufacturers to produce cutting-edge chips.
In addition to TSMC, industrial sources said ASML's other prominent clients include U.S.-based dynamic random-access memory (DRMA) chip supplier Micron Technology Inc. and Taiwan's DRAM maker Nanya Technology Corp., both of which are planning to install EUV photolithography machines.
Currently, ASML has 60 operations hubs in 16 countries worldwide with Taiwan as its largest hub in Asia. In Taiwan, ASML has four client support centers, two R&D centers and two training centers, with its workforce expected to hit 4,500 by the end of this year.