Manufacturing sector stays in sluggish growth due to weaker global demand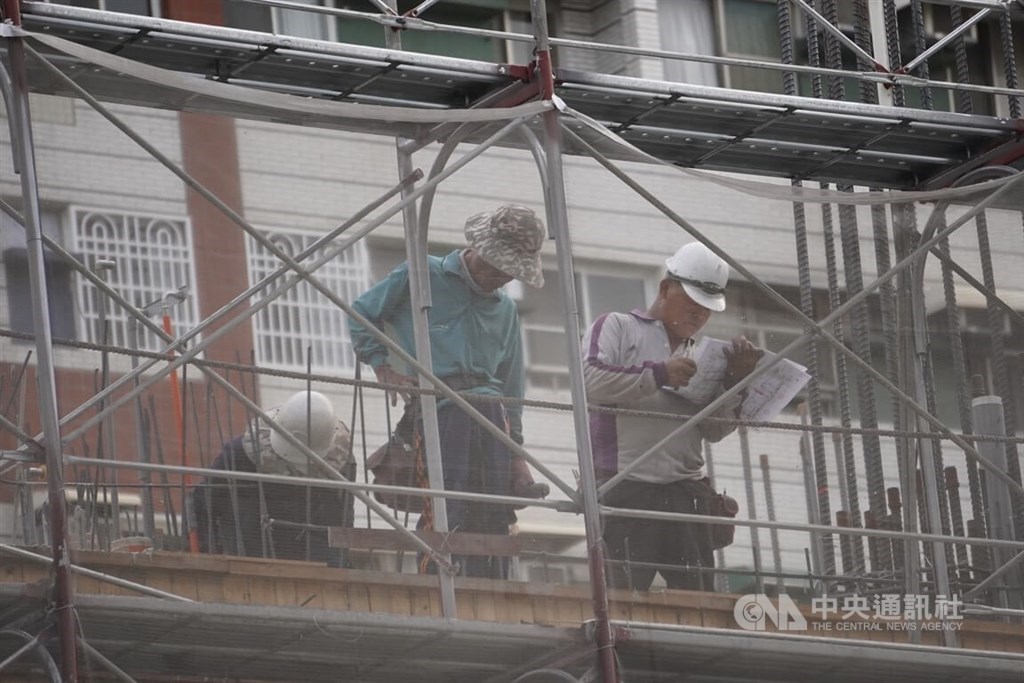 Taipei, Oct. 1 (CNA) The local exports-oriented manufacturing sector continued to grow at a sluggish rate in August as it felt the pinch from weakening global demand, according to the Taiwan Institute of Economic Research (TIER).
Data compiled by TIER, one of the leading economic think tanks in Taiwan, showed the composite index, which measures the fundamentals of the manufacturing sector, fallling 0.16 points from a month earlier to 11.01 in August, flashing a "yellow-blue" light, with the score ranging between 10.5 and 13.
It was the sixth consecutive month for the local manufacturing sector to show sluggish growth. It came at a time when major central banks in the world, in particular the U.S. Federal Reserve, have sped up their pace of monetary tightening to rein in fast-growing inflation, which has hurt the global economy and slowed down demand, TIER said.
In addition to a rate hike cycle seen in many countries, the global economy has also been affected by China's zero tolerance COVID-19 policy, TIER added.
The think tank uses a five-tier system to assess economic activity in the sector, with red indicating overheating, yellow-red showing fast growth, green representing stable growth, yellow-blue signaling sluggish growth, and blue indicating contraction.
Among the five factors of the August composite index, the sub-indexes on the purchases of raw materials and prices moved lower by 0.41 and 0.20, respectively, from a month earlier, TIER said.
Bucking the downturn, the sub-indexes on demand, the general business climate and costs moved higher by 0.20, 0.19 and 0.06, respectively, in August, compared to a month earlier, TIER added.
According to TIER, Taiwan benefited from a move by international consumer electronics brands to build up inventory in preparation for the launch of their new products, as well as the popularity of emerging technologies.
However, the leading economies in the world have seen their growth pace slowing down, which has dragged down growth in Taiwanese manufacturers' export orders and outbound sales as a whole, TIER said.
TIER added that slowing growth in exports has prompted Taiwanese investors to scale back their purchases of raw materials for production and weakened their pricing power.
Citing a survey, TIER said 36.94 percent of the respondents in the local manufacturing sector thought their operations flashed a blue light - indicating contraction - in August, up from 35.08 percent in a similar poll conducted in July, while 47.07 percent of them said their business flashed a yellow-blue light - indicating slow growth, up from 42.42 a month earlier.
However, 14.68 percent of the respondents agreed their operations flashed a green light - indicating stable growth - in the August survey, down from 22.45 percent in July's poll, TIER said.
As for individual industries, the electronics component industry continued to flashed a yellow-blue light in August, TIER said, adding that foreign buyers placed orders for their new product launches but optoelectronics suppliers suffered from falling demand in China.
The machinery industry flashed a yellow blue light in August, up from a blue light in July, as semiconductor makers continued to buy equipment and public works projects proceeded, which offset a fall in investments from U.S. and European firms, TIER added.
The plastics industry, meanwhile, flashed a blue light in August, down from a yellow-blue light in July, as customers turned cautious about their business outlook and cut orders.
The think tank said the future development of the U.S. and Chinese economies will continue to dictate Taiwan's outbound sales and the performance of the local manufacturing sector down the road.