Manufacturing sector shows sluggish growth in March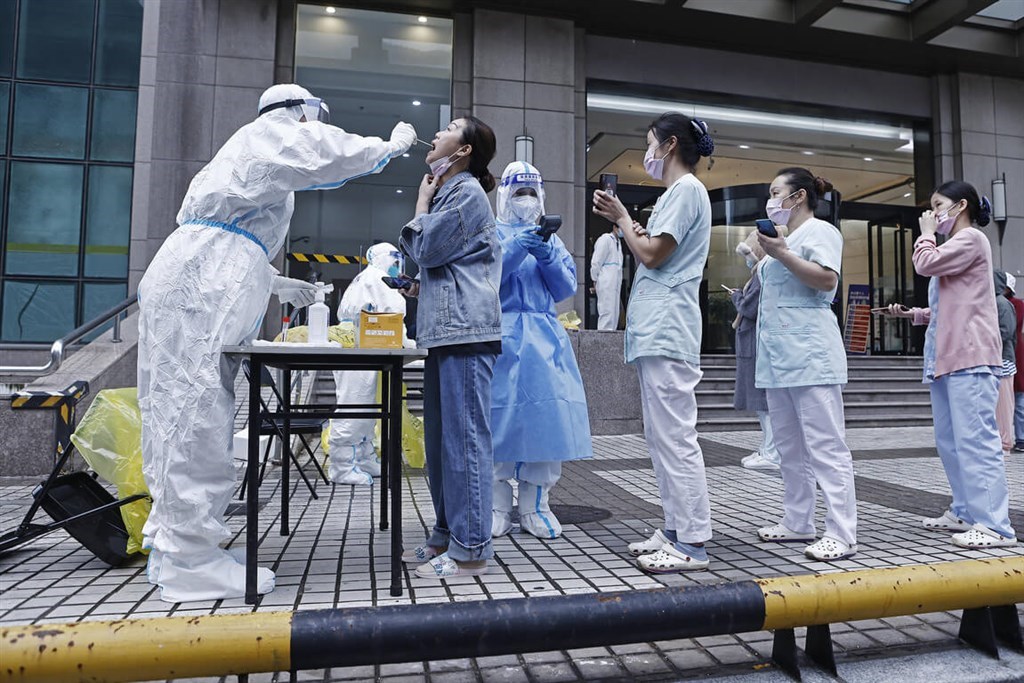 Taipei, April 30 (CNA) The local manufacturing sector recorded sluggish growth in March with an index gauging the sector's conditions having weakened amid rising concerns over inflation worldwide and China's lockdowns to control COVID-19 outbreaks, according to the Taiwan Institute of Economic Research (TIER).
Data compiled by TIER, one of the leading think tanks in Taiwan, showed the composite index for the manufacturing sector fell by 2.5 points from a month earlier to 11.59, earning it a "yellow-blue" light, which signals sluggish growth and is between 10.5 and 13 points.
The March figure ended the sector's five-month streak of a "green" light, which demonstrates stable growth and is between 13 and 16, TIER said.
The think tank uses a five-tier system to assess economic activity in a given sector, with red indicating overheating, yellow-red indicating fast growth, green representing stable growth, yellow-blue signaling sluggish growth, and blue indicating contraction.
TIER said the exports-oriented manufacturing sector still benefited from robust global demand for emerging technologies such as 5G applications, high-performance computing devices, and the Internet of Things-related gadgets, but rapidly growing inflation pressure and the sanctions imposed against Russia for its invasion of Ukraine have taken a toll on the global economy.
China lockdowns
In addition, China's COVID-19 shutdowns in several industrial cities, such as Shanghai, Kunshan, and Suzhou, are expected to affect the growth of the country's gross domestic product, the second largest in the world, as well as the global supply chain, according to TIER.
In March, all of the factors in the composite index moved lower with the sub-indexes for the purchases of raw materials, demand, pricing, the general business climate, and costs down, respectively, by 1.44, 0.88, 0.11, 0.04, and 0.02 points, TIER said.
Citing a survey, TIER said, 32.05 percent of the respondents in the manufacturing sector said their business flashed a blue light in March, up from 17.33 percent in a similar poll conducted in February, while 45.03 percent of them said their business flashed a yellow-blue light in March, up from 24.18 percent in February.
In addition, 22.52 percent of the respondents said their business flashed a green light in March, down from 50.97 percent in February, and 0.40 percent of them said their business flashed a yellow-red light in March, compared to 17.46 percent in February, TIER said.
In March, no respondent said their business flashed a red light, compared with 0.06 percent in February, TIER added.
TIER said the electronics component industry flashed a yellow-blue light in March, a downgrade from February when it flashed a green light, as industrial production grew by only 3.78 percent from a year earlier, the lowest growth since November 2019, due to a relatively high comparison base over the same period of last year, power outage, and a lack of raw material supply.
TIER added the machinery industry was faced with rising raw material prices and a slowing Chinese economy, which pushed down export orders by 0.2 percent from a year earlier in March, so the industry, which still saw strong demand for semiconductor and automation equipment, flashed a blue light, down from a yellow-blue light in February.
Outlook
Looking ahead, TIER said the lockdowns in China had sent ripples through the global supply chain not only for the electronics industry but also the auto industry, which is expected to create more uncertainty for the global economy, although many major economies have eased their border controls and other restrictions for COVID-19.
TIER said there was no immediate sign of an end to the Russia-Ukraine war so increased commodity prices had increased the upward pressure on inflation.