Pingtung pineapples to hit shelves at Singapore's biggest retailer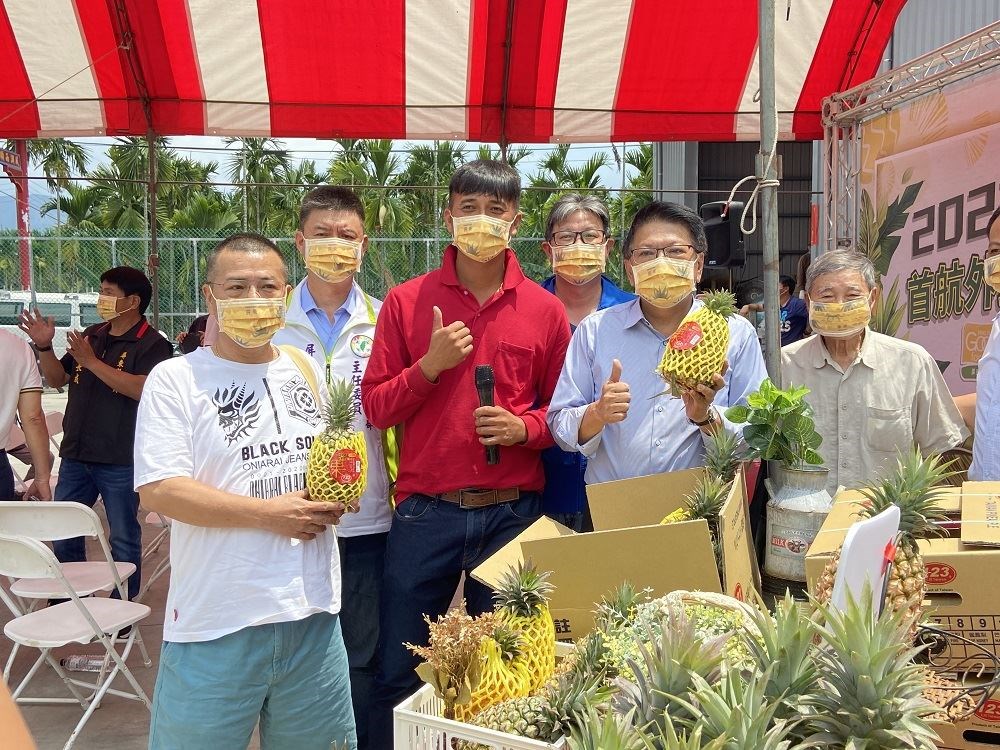 Taipei, April 5 (CNA) Pingtung County sent its first shipment of pineapples to Singapore's largest grocery retailer on Tuesday, as it accelerates efforts to explore overseas markets.
Speaking at a ceremony that marked the departure of a 15-metric ton pineapple shipment, Pingtung County Magistrate Pan Meng-an (潘孟安) said Pingtung, which accounts for over 90 percent of Taiwan's pineapple exports, planned to send 30 metric tons of the fruit per week to NTUC FairPrice.
Touting both the quality and quantity of Pingtung's pineapple crop, Pan said that the county had exported 8,822 tons of the fruit so far this year, roughly equivalent to 70 percent of Taiwan's total exports for the whole of 2021.
Pan said 96 percent of Pingtung's pineapple exports in the first quarter of 2022 went to Japan but that the county had plans to tap into other international markets.
As part of this expansion, Pan said Pingtung had just received a 600-metric ton order from the U.S.-based Del Monte, the world's largest supplier of processed pineapple products.
According to the county government, Pingtung harvests more than 120,000 tons of pineapples each year, with most of the crop taken in between February and June.