Hon Hai to issue US$700 million bonds at negative rate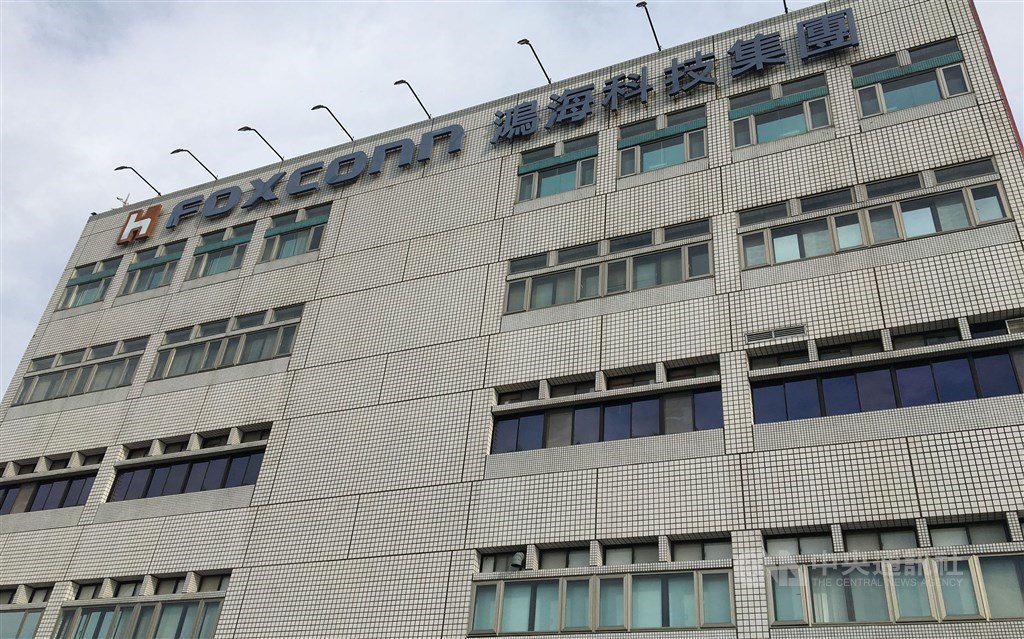 Taipei, July 31 (CNA) Taiwan-based manufacturing giant Hon Hai Precision Industry Co. will issue US$700 million in overseas convertible bonds at a negative interest rate in early August.
It will be the first time for Hon Hai, also known as Foxconn on the global market, to sell bonds at a negative rate in a market awash in liquidity, cutting financial burdens shouldered by many enterprises in their borrowing costs.
Hon Hai, the most important iPhone assembler for Apple Inc., said the proceeds from the bond sales will be used to pay the company's purchases of raw materials from overseas markets in a bid to lower interest payment.
According to Hon Hai, the US$700 million convertible bonds, which are scheduled to be listed on the Singapore Exchange on Aug. 5, have been priced with a zero coupon rate minus 0.41 percent and will have a maturity of five years until Aug. 5, 2026.
The convertible price has been set at NT$163.17 (US$5.83), which represented a 48 percent premium over Hon Hai shares' closing of NT$110.00 on the Taiwan Stock Exchange on Friday.
Hon Hai said if investors convert all of the bonds they hold after the maturity, the company's paid-in capital will be diluted by only 0.86 percent, so the conversion is unlikely to impose any significant impact on the existing shareholders.
Despite the negative rate, Hon Hai's convertible bond sale attracted many foreign investors, market sources said, adding the bonds have been more than three times over subscribed with their pledges topping US$2.2 billion in total.
The sources said the strong interest from foreign investors indicated they have faith in Hon Hai's longer term development in the "3 plus 3" initiative with an ambition to transform itself from a pure contract manufacturer into a company capable of integrating its hardware and software strength.
The "3 plus 3" initiative refers to three emerging industries -- electric vehicles, robots and digital healthcare -- that are being developed through the application of artificial intelligence, semiconductor and communication technologies.
Hon Hai Chairman Liu Young-way (劉揚偉) has said EVs are at the top of Hon Hai's business agenda in 2021 and the company remains focused on taking a 10 percent share of the global electric car market.
Hon Hai has scheduled an investor conference for Aug. 12 as the market has been eager to hear the company's latest development in EVs and semiconductors, while it could begin mass production on the next generation iPhones, likely called the iPhone 13, in September.
Apple accounts for more than 40 percent of Hon Hai's total sales as its Zhengzhou production site in China makes up more than 50 percent of the iPhone production.