CORONAVIRUS
/
In-person tax filing partly suspended, financial services unaffected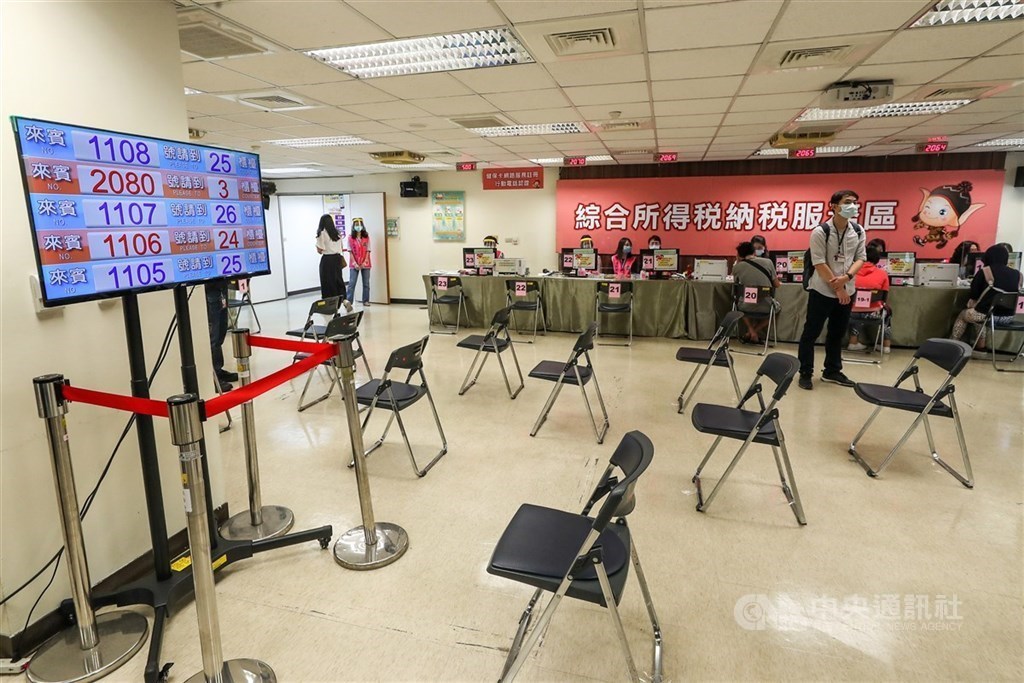 Taipei, May 15 (CNA) National tax offices in northern Taiwan will stop accepting in-person filing of income tax, but financial services will maintain normal operations on Monday, according to government statements.
Because of the recent surge in locally transmitted COVID-19 cases, the Ministry of Finance said in a statement released on Saturday that national tax offices in Taipei, New Taipei, Keelung, Taoyuan and Yilan will not handle in-person tax filing until May 28. (Update: the restriction has been expanded to all tax offices around Taiwan)
The ministry also noted on Wednesday that the deadline for filing individual and corporate income tax for 2020 has been extended from May 31 to June 30.
People are encouraged to file their income tax online, which this year they can do with mobile phones, the ministry added.
Disease prevention measures, such as checking visitors' temperatures, will be in place for people who need to go to the tax office for other purposes.
Earlier that day, the Central Epidemic Command Center raised the COVID-19 alert for Taipei and New Taipei cities to Level 3, under which unnecessary travel, activities and gatherings are advised against.
On Saturday, Taiwan reported 180 new domestic cases of COVID-19, 166 of which were in Taipei and New Taipei.
Meanwhile, the Financial Supervisory Commission said that banks, insurers and brokerages in Taipei and New Taipei are expected to open to the public as normal when the new working week begins on Monday.
All financial service providers have been notified to ensure uninterrupted services for their customers, while following the tightened disease prevention measures introduced in the two special municipalities, the commission said.
View All