Taiwan's PMI rises to highest level in over 8 years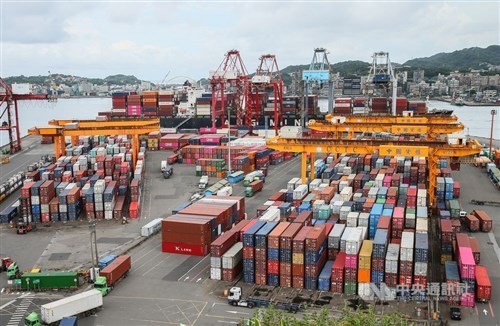 Taipei, Feb. 1 (CNA) Manufacturing activity in Taiwan expanded in January for the seventh consecutive month, with the seasonally adjusted Purchasing Managers' Index (PMI) rising to its highest level in more than eight years, the Chung-Hua Institution for Economic Research (CIER) said Monday.
The PMI for January rose 3.8 from a month earlier to 65.1, the highest since July 2012 when the monthly statistics were first compiled, according to data released by CIER, one of the country's leading economic think tanks.
The sub-indexes for the six major manufacturing sectors that make up the PMI all remained above 60 for the second consecutive month, the data showed.
In the six industries, the index for transportation instruments was 70.5 in January, for electricity/electric equipment 67.4, for basic material 66.3, electronics/optoelectronics 65.3, chemical/biotech 63, and food/textiles 61.3, according to the data.
Meanwhile, the non-manufacturing index (NMI) for the service sector remained at 55.0 in January, marking the eighth consecutive month of expansion.
PMI and NMI readings of above 50 indicate expansion, while those below 50 represent contraction.
All five major factors that make up the PMI were in expansion mode in January, although the sub-index for new orders fell 1.2 from a month earlier to 68.2, CIER president Chang Chuang-chang (張傳章) said at a news conference.
He said the sub-indexes for production, employment, supplier deliveries, and inventories all moved up, with supplier deliveries rising by 8.2 to 73.3, showing the fastest expansion since July 2012, Chang said. The sub-index for the business outlook over the next six months rose in January by 0.1 to 70, also the highest level since July 2012, according to CEIR data.
While the manufacturing sector continued to expand in January and outlook over the next six months was bright, expansion will depend on demand after the Lunar New Year holiday and whether businesses will remain profitable, CIER economist Chen Hsin-hui (陳馨蕙) said.
The PMI is based on a monthly survey of some 300 representative manufacturing companies, in areas such as new orders, production, employment, supply deliveries, and inventory.