Stimulus vouchers available to APRC holders, diplomats next week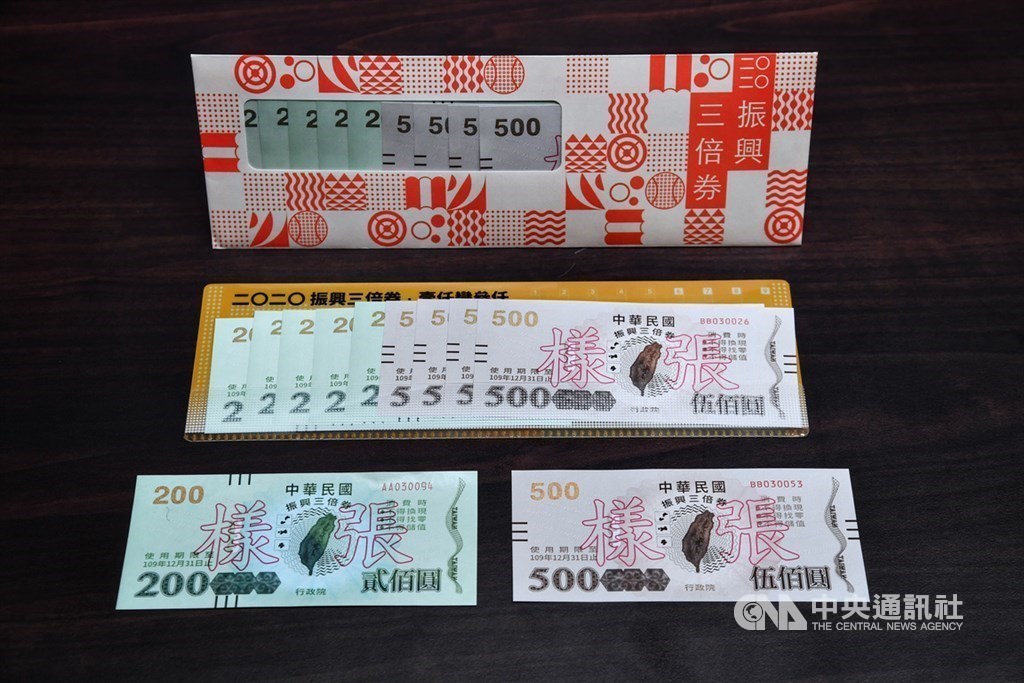 Taipei, Nov. 12 (CNA) A total of around 13,000 Alien Permanent Resident Certificate (APRC) holders and foreign diplomats in Taiwan will be able to buy government economic stimulus vouchers starting Nov. 16, the government announced Thursday.
A total of 11,621 APRC holders will be able to buy the vouchers, worth NT$3,000 (US$105.18) for NT$1,000 at post offices nationwide from next Monday upon presenting their APRC or National Health Insurance cards, according to the Ministry of Economic Affairs (MOEA).
Another 1,410 holders of Certificate for Officials in Foreign Organizations, Certificate for Officials in International Organizations and Certificate for Foreign Entourages in Foreign Organizations issued by the Ministry of Foreign Affairs (MOFA), will be able to buy the vouchers as well via MOFA, MOEA told a Cabinet meeting.
The voucher program was originally launched on July 15 to allow only Taiwanese citizens and their foreign or Chinese spouses with resident permits to purchase them, with the aim of boosting the domestic economy weakened by the COVID-19 coronavirus pandemic. The deadline for those vouchers falls on Dec. 31.
Explaining the reason behind expanding the stimulus program, Premier Su Tseng-chang (蘇貞昌) said that many of these 13,000 foreign nationals have deep connections and affection toward Taiwan, identify as Taiwanese, and/or have made significant contributions to the country, such as priests and ministers who have devoted their lives to serving the Taiwanese people.
In expanding the program, the government is thanking them for their contributions, he said.
He also expected that there will be high demand for the vouchers, citing the upcoming year-end shopping season such as Thanksgiving and Christmas.
According to Su, the expansion proposal was first raised by Kung Ming-hsin (龔明鑫), minister of the National Development Council (NDC), during a Cabinet meeting two weeks ago.
The proposal recently cleared a cross-ministerial meeting, he said.
According to the MOEA, 22.97 million people, or 97 percent of the population eligible to buy the vouchers have done so, while another 770,000 have not bought the vouchers yet.
Vice Economics Minister Lin Chuan-neng (林全能) said the expansion program will not cost the government extra money, as it has more than enough vouchers available.
The Cabinet expects the stimulus project to generate revenue topping NT$100 billion, Lin added.