Taiwan shares end above 11,600 points as major tech stocks gain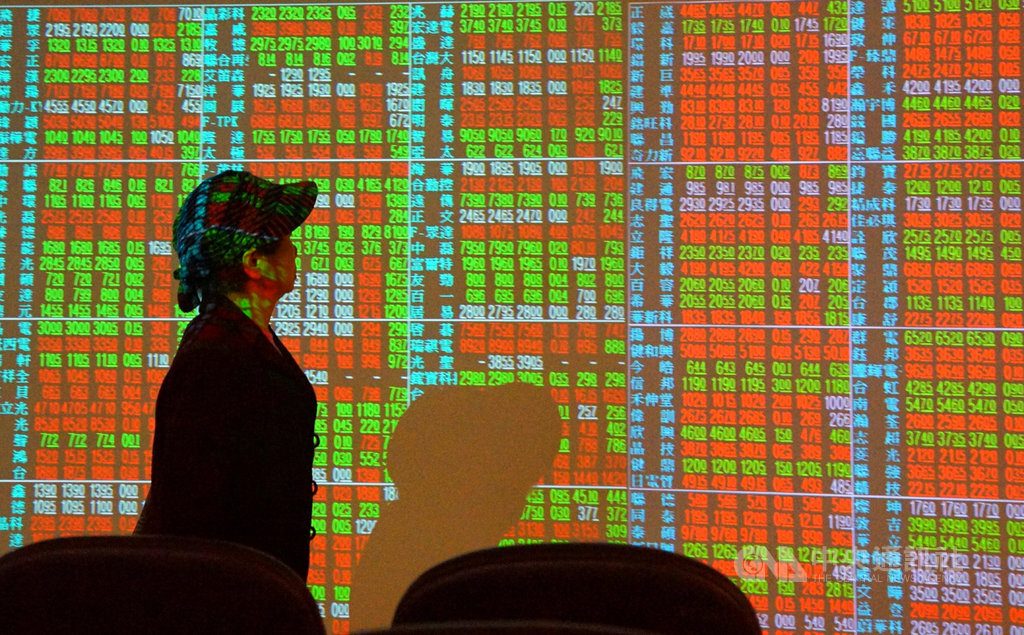 Taipei, Nov. 19 (CNA) Shares in Taiwan continued an uptrend Tuesday from the previous session, closing above the 11,600 point mark, with the bellwether electronics sector leading the gains amid ample liquidity, dealers said.
While the United States extended its permission for Chinese telecom equipment supplier Huawei Technologies Co. to do business with American firms, many investors remained cautious about whether Washington and Beijing would sign a phase-one trade deal, dealers said.
The weighted index on the Taiwan Stock Exchange (Taiex) ended up 56.62 points, or 0.49 percent, at the day's high of 11,656.40, off an early low of 11,576.79. Turnover totaled NT$121.20 billion (US$3.97 billion) during the session.
The market opened up 8.70 points on follow-through buying from the previous session, when the Taiex closed up 0.64 percent, and buying intensified late in the trading session, led by tech heavyweights, dealers said.
Contract chipmaker Taiwan Semiconductor Manufacturing Co. (TSMC), in particular, helped push the market past 11,600 points by the close of the session, dealers said.
In addition to sound fundamentals, "TSMC's gains also came from the news that Washington had granted Huawei license for another 90 days to buy U.S.-made goods," Mega International Investment Services Corp. analyst Alex Huang said.
The extension of license is expected to help the Chinese company weather the current trade issues between the two countries and will benefit its suppliers, including TSMC, dealers said.
"In a market awash in liquidity, foreign institutional investors, in particular, bought into large cap stocks, and TSMC was one of their favorites," Huang said.
According to TWSE data, foreign institutional investors bought a net NT$11.02 billion worth of shares on Tuesday.
TSMC, the most heavily weighted stock on the local market, rose 1.29 percent to close at the day's high of NT$315.00, with 31.57 million shares changing hands. The gains boosted TSMC's market capitalization to a new high of NT$8.17 trillion, up from Monday's NT$8.06 trillion.
TSMC's gains contributed an increase of about 40 points to the Taiex on Tuesday and boosted the electronics sector by 0.80 percent.
"Led by TSMC, other tech giants also attracted strong buying today, boosting the broader market further," Huang said.
Among the gaining tech heavyweights, iPhone assembler Hon Hai Precision Industry Co., the second largest stock in Taiwan in terms of market cap, rose 1.29 percent to end at the day's high of NT$92.80, and integrated circuit designer MediaTek Inc. added 0.36 percent to close at NT$421.00.
However, Largan Precision Co., a supplier of smartphone camera lenses to Apple Inc., fell 0.11 percent to close at NT$4,500.00, and IC packaging and testing services provide ASE Technology Holding Co. lost 0.88 percent to end at NT$79.00.
"With the electronics sector driving today's gains, non-tech stocks appeared mixed throughout the trading session," Huang said.
Among the old economy stocks, Formosa Chemicals & Fibre Corp. fell 0.46 percent to close at NT$87.00, and Formosa Petrochemical Corp. lost 0.62 percent to end at NT$96.30, while Asia Cement Corp. rose 0.45 percent to finish at NT$45.05, and food brand Uni-President Enterprises Corp. ended 0.14 percent higher at NT$74.00.
In the financial sector, which rose only 0.05 percent, E. Sun Financial Holding Co. gained 0.55 percent to close at NT$27.65, while CTBC Financial Holding Co. ended unchanged at NT$22.15.
"Before the late buying, the main board was moving in a narrow range with small turnover, which indicated that many investors were still closely watching the trade disputes between Washington and Beijing," Huang said.
"Despite the extension of the license to Huawei, investors are waiting to see if the two sides will sign an agreement and what will be the content," he said.
In addition, with futures contracts for November due to be settled Wednesday, some volatility of the spot market can be expected, Huang said.