China slaps anti-dumping tariffs on chemicals from Taiwan, others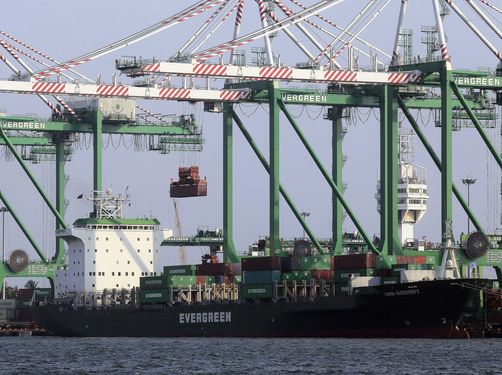 Taipei, Sept. 3 (CNA) China has imposed provisional anti-dumping tariffs on butyl alcohol imported from Taiwan, Malaysia and the United States after it found exporters from the three sold their products at unfairly low prices in the Chinese market, the Ministry of Economic Affairs (MOEA) said Monday.
In a statement, the MOEA said China's Ministry of Commerce (MOC) issued a preliminary ruling about the investigation into alleged unfair practices, finding that imports of butyl alcohol from the three has caused material damage to Chinese makers of butyl alcohol.
Citing the ruling, the MOEA said Taiwan's Formosa Plastics Corp., which was the mandatory respondent in the case, faces a provisional anti-dumping tariff of 6 percent, while other Taiwanese butyl alcohol exporters face a duty of 56.1 percent.
According to the ruling, U.S. butyl alcohol firms have been slapped with provisional anti-dumping duties ranging from 52.3 percent to 139.8 percent, while the financial burden faced by exporters from Malaysia is 12.7-26.7 percent.
Butyl alcohol is an important chemical ingredients used in the production of a wide range of products such as paints, adhesives and plasticizers.
The Chinese authorities started the investigation on Dec. 29, 2017 and delivered a preliminary decision on Monday, with the provisional tariffs faced by Taiwan, the U.S. and Malaysia coming into force on Monday, the MOEA said.
China's MOC will continue its probe, which is scheduled to end on Dec. 19, 2018, but if necessary, the investigation will continue until June 29, 2019, when a final ruling will be issued on exporters from the three countries, the MOEA said.
The MOEA said although the financial burden imposed by China on Taiwan's butyl alcohol makers is lighter than for U.S. and Malaysian firms, the Taiwanese firms concerned have been urged to respond to questions raised by the investigation in a bid to lower the tariffs or even avoid punishment altogether. According to the MOEA, China is the largest buyer of Taiwan's butyl alcohol and Formosa Plastics is the largest exporter.
Data compiled by Global Trade Altas shows, Taiwan sold US$130.58 million worth of butyl alcohol to China, accounting for 55.80 percent of total imports by China in 2017, followed by US$32.20 million or 13.76 percent from the U.S., US$28.04 million or 11.98 percent from Saudi Arabia and US$18.42 million or 7.87 percent from Malaysia.