Food sector weakens amid food safety concerns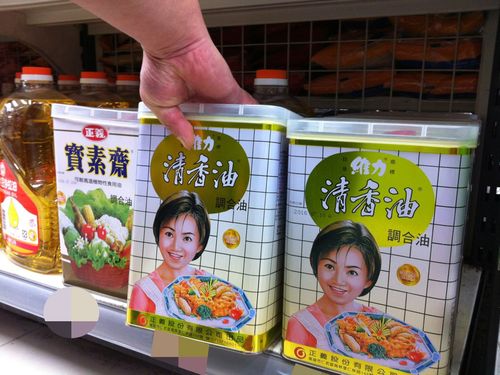 Taipei, Oct. 9 (CNA) The local food sector continued to weaken Thursday morning in the wake of renewed concerns over food safety after a scandal surfaced a day earlier in which a local edible oil supplier was discovered to be using oil unfit for human consumption, dealers said.
Food stocks, in particular those of edible oil makers, underperformed the broader market as investors feared that more negative leads will emerge to send their share prices even lower, the dealers said.
As of 11:53 a.m., the food sub-index had fallen 0.39 percent to 1,230.14 points on the Taiwan Stock Exchange. The weighted index was up 0.11 percent at 8,964.62 points.
"The weakness of the food sector reflected the latest oil scandal related to food conglomerate Ting Hsin International Group, although the broader market bounced back after a strong showing on Wall Street overnight," Hua Nan Securities analyst Henry Miao said.
"Many investors turned away from edible oil stocks for the moment as they feared that more scandals will emerge to send these stocks into a tailspin at a time when consumer confidence in local food products has fallen to a new low," Miao said.
Cheng I Food Co., a subsidiary of Ting Hsin, was accused of using low-quality lard destined for animal feed to produce its popular edible oil sold around Taiwan.
It was the third oil scandal to grip a subsidiary of Ting Hsin, best known for its Master Kong instant noodle brand, since November last year.
Shares of Wei Chuan Foods Corp., a stock market listed subsidiary of Ting Hsin, fell 7 percent, the maximum daily decline, Wednesday. The stock continued to trend lower Thursday, but the downturn was limited.
Wei Chuan has repeatedly said it has never used Cheng I oil in its food products.
The stock had lost 0.74 percent to NT$33.35 (US$1.09), off an early low of NT$32.50 as of 11:53 a.m. Last month, Wei Chuan was ordered to recall 12 products after admitting that it used oil made from recycled kitchen waste and industrial grease that was provided by another company, to produce its products.
Last November, Wei Chuan apologized for using supposedly pure oils that had been mixed with cheaper sources by a supplier.
"I do not think Wei Chuan shares will climb out of the current downturn any time soon under such difficult circumstances," Miao said.
(By Han Ting-ting and Frances Huang)ENDITEM/J
Related stories:●Oct. 9: Oil maker ordered to recall 68 lard-based products●Oct. 8: Cheng I apologizes over problematic oil