BASEBALL
/
Trial run for newly-built Taipei Dome goes smoothly: Mayor
Taipei, Nov. 18 (CNA) A trial run for the Taipei Dome carried out on Saturday went well, with some 13,000 spectators to a test baseball game flowing smoothly in and out of the stadium and players adapting well to the venue, Taipei Mayor Chiang Wan-an (蔣萬安) said.
"Overall, everything was running smoothly," Chiang told local media at the Taipei metro system's Sun Yat-sen Memorial Hall Station, which is the subway stop closest to the multi-purpose domed stadium.
The spectators were people who had snapped up free tickets to see the game between Taiwan's BFA Asian Baseball Championship team and Taiwan's U-23 Baseball World Cup team.
Most of the eventgoers Chiang said he encountered took public transportation to the dome as recommended by the city government, which will review feedback on crowd flow management, as well as the general environment and broadcast system's operations after the event, Chiang said.
Spectators of the 1 p.m. to 4:30p.m. game have expressed similar views to CNA, saying direction signs at the venue were clear and it was easy to move around in the ballpark and the parking lots. 
Traffic on the adjacent Zhongxiao E. Rd. was also smooth, and temporary street parking was forbidden, they said.
According to Taipei Rapid Transit Corporation, which runs the Taipei metro, a 320-inch screen has been installed at exit 5 of the Sun Yat-sen Memorial Hall Station, showing real-time train operation and crowd conditions.
The station usually handles 20,000 passenger-trips a day, the company said, noting that more train services were added to avoid congestion.
However, there have been mixed reviews about the dome itself.
A baseball fan surnamed Chang (張) said the sight for people sitting in the rear rows can be easily blocked by the roof. He also complained the stadium felt "cramped," and there were too few food stands.
Other fans said the screens inside the dome were too small, and that there were too many poles between the first and third bases, which blocked their views.
Slugger Liao Chien-fu (廖健富) of the Rakuten Monkeys said the stadium is better than he had expected, but added that some outfielders found the interlaced gray-and-white seat design made it difficult for him to track fly balls.
Other baseball players also praised the coziness of the venue, although some hit their heads at the rest area due to a television, which was considered too low-hanging.
Construction work on the 40,000-seat Taipei Dome project began in 2012, but it dragged on for years due to repeated delays and disputes between the contractor Farglory Group and the city government.
Farglory Group released 13,000 free tickets for the test baseball game online on Nov. 10, which were snapped up within five minutes.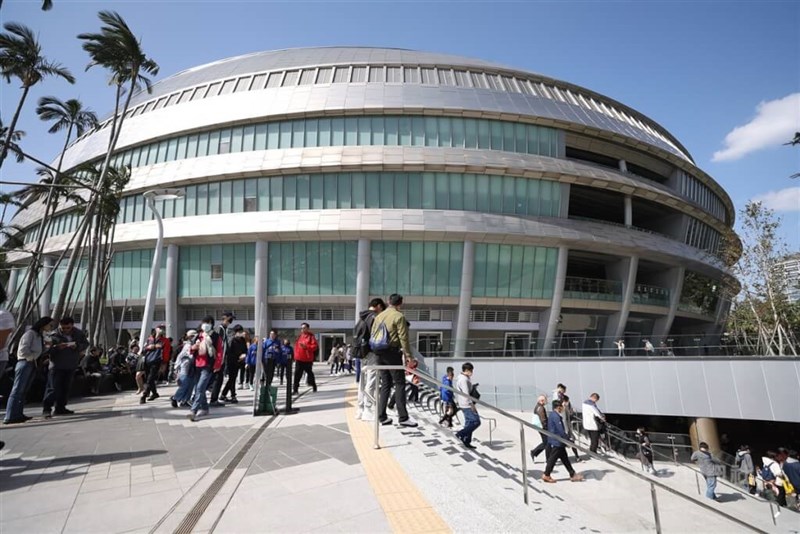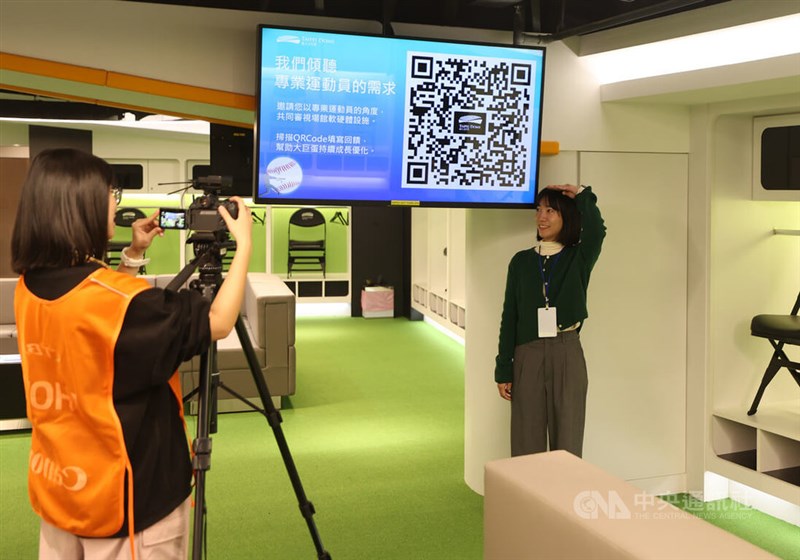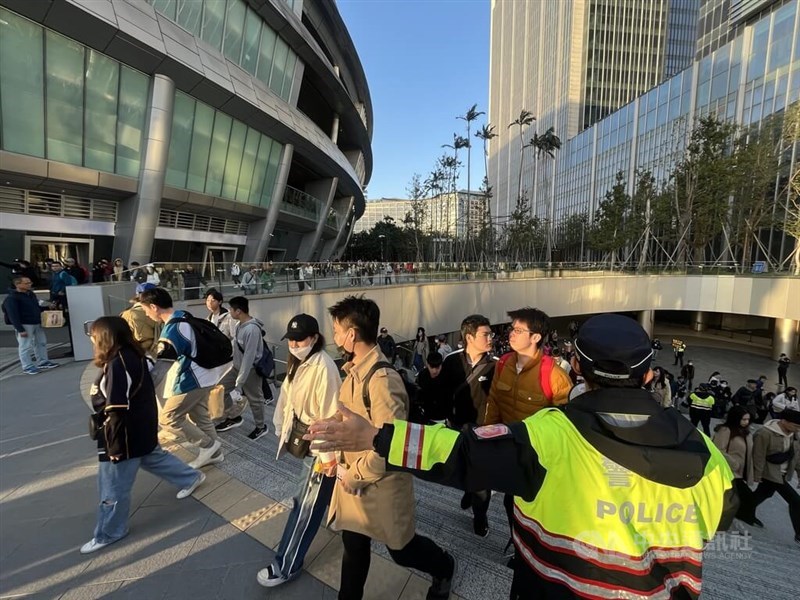 View All