ASIAN GAMES
/
Taiwan finishes baseball Group B undefeated for super round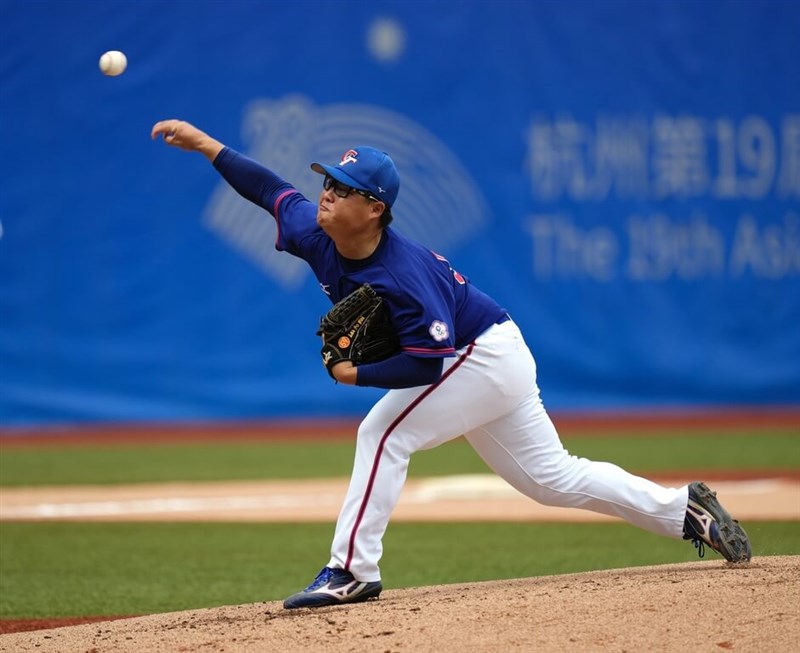 Taipei, Oct. 3 (CNA) Taiwan advanced to the men's baseball super round at the Hangzhou Asian Games without a loss after a 15-0 trouncing of Hong Kong on Tuesday.
The game, which was called after six innings because of Taiwan's sizable lead, left Taiwan with a 3-0 record in Group B play.
Lai Po-wei (賴柏瑋), a 28-year-old amateur, served up four strikeouts and two walks while yielding only one hit on 65 pitches in five scoreless innings.
"I was nervous and excited at first, but I slowed down after [getting] the first out and managed to deal with batters one by one," said Lai, who had not represented Taiwan in an international game before.
Lai said he did not think it was a big deal when he was first named to the national team.
"But then it dawned on me that this was not a common national team, and I felt excited coming here," Lai said, adding that he seized on the chance to learn from other pitchers from Taiwan's Chinese Professional Baseball League (CPBL).
Taiwan's manager Wu Ssu-hsien (吳思賢) praised the right-handed pitcher's performance and said it was as the coaches had expected.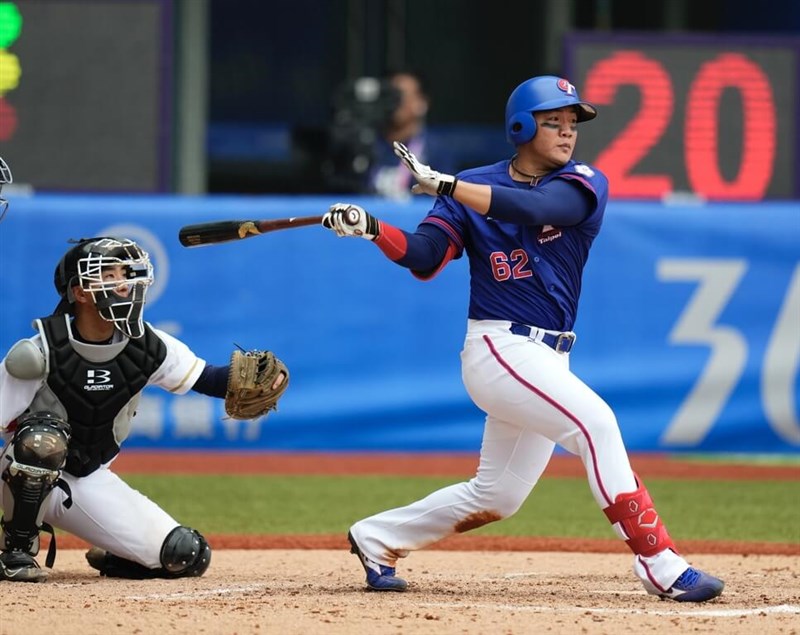 Meanwhile, seven of Taiwan's 11 batters had at least one hit in a balanced attack.
Left-fielder Yang Chen-yu (楊振裕) reached base on all five of his plate appearances with two hits and three walks, and he collected a team-high four RBIs.
Taiwan scored at least one run in each inning except the second, and had five-run outbursts in both the fifth and sixth innings to put the game away early.
Taiwan's game against Thailand on Oct. 1 also did not last the standard nine innings. It was called after seven innings with Taiwan ahead 12-1.
Its big win in the group was a 4-0 whitewashing of South Korea on Monday.
That victory hinged on the performances of three of Taiwan's pitchers, Lin Yu-min (林昱珉), Gu Lin Ruei-yang (古林睿煬) and Liu Chih-jung (劉致榮), whose dominance surpassed their opponents' expectations.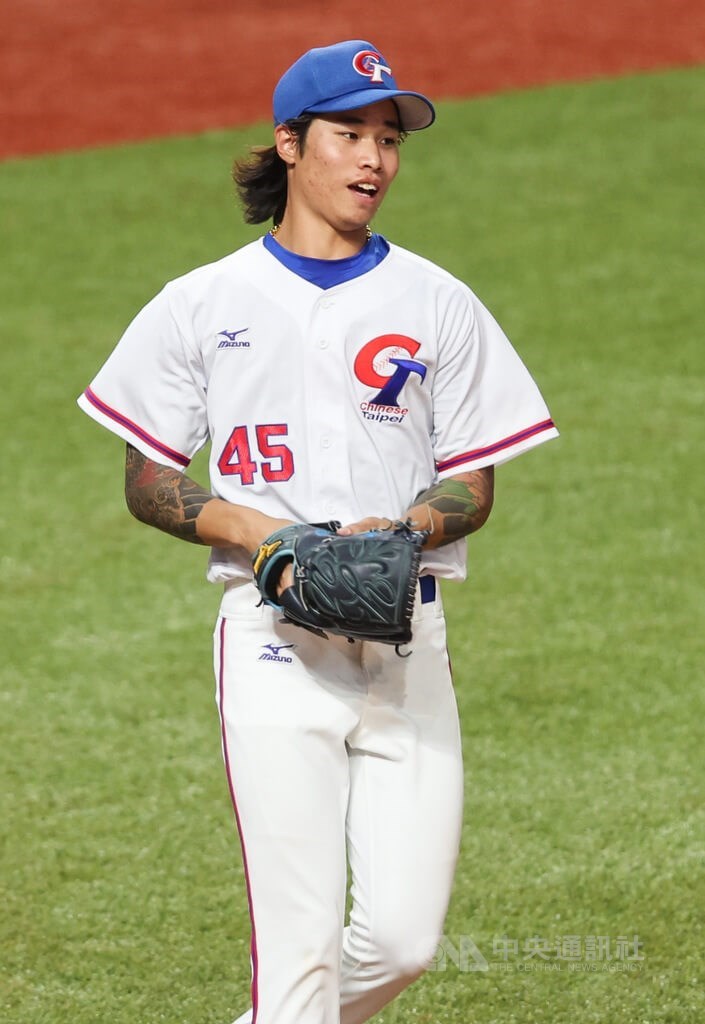 "I don't really have much to say since we lost, but we just couldn't get to their pitchers," said South Korean manager Ryu Joong-il was quoted as saying after the game by Yonhap News Agency.
"We studied those pitchers quite a bit, but their stuff looked a lot better in person than on video."
Despite the loss, South Korea still joined Taiwan in the super round by smashing Thailand 17-0 to finish second in Group B with a 2-1 record Tuesday.
Japan and China lead Group A with a 2-0 record, and the two teams were to collide later Tuesday, but they have already clinched spots in the super round, which starts Thursday.
View All