One decade, one man: Mike Loree pitches as 'first foreign local player'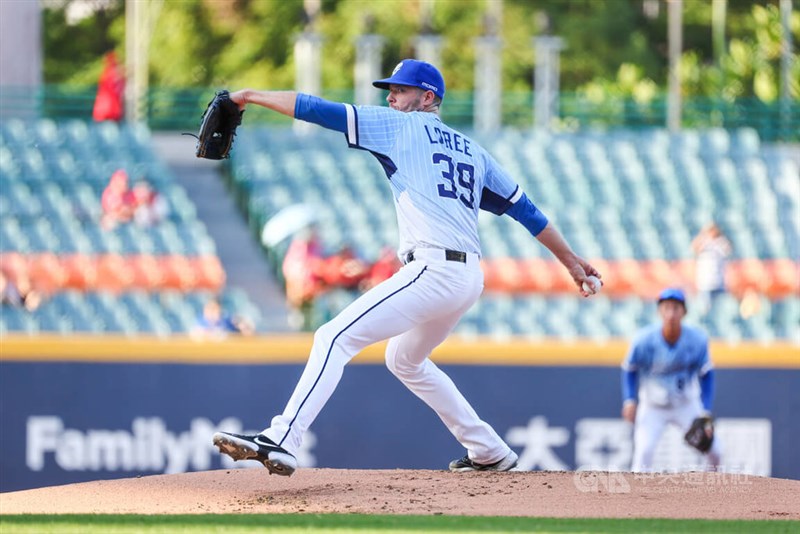 Taipei, May 28 (CNA) The Fubon Guardians' 1-0 loss to the Wei Chuan Dragons on Saturday at Xinzhuang Baseball Stadium could be one of those rare occasions when Taiwanese baseball fans paid more attention to the game's first at-bat player matchup than how the game ended, due to the one-at-bat-only start of Guardians' retired American pitcher Mike Loree as a local player.
The 38-year-old right-hander, who threw his first pitch for the Lamigo Monkeys (now the Rakuten Monkeys) in Taiwan's Chinese Professional Baseball League (CPBL) in 2012, was the longest-serving foreign player in league history when he announced his decision to retire mid-season last August.
That decision was considered by many to be a huge loss for Taiwan baseball, given that the American pitcher was on the verge of qualifying for the so-called "Loree rule" in 2023.
The rule, proposed by the Guardians and passed by the league in September 2020, identifies a foreign player who has played in the CPBL's major league for nine seasons as a local player. A CPBL club can have four foreign players in its major league, including at least one pitcher and one fielder.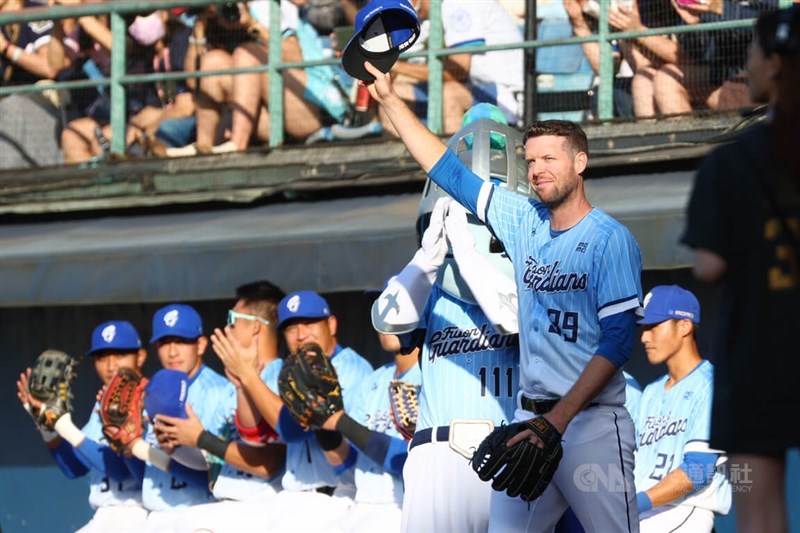 However, Loree said his work ethic told him it was about time to go home because despite being in Taiwan physically, his mind was with his family.
"I didn't think that was right, to not be here 100 percent and thought that was the right decision to make to retire because you have to be here 100 percent and I knew I couldn't give that anymore," he said last August.
His last outing in September 2022 was supposed to be his last game in the CPBL, until the Guardians announced on May 18 that the franchise planned to bring the retired veteran back to start for a single at-bat, making Loree the first foreign player to ever start as a local player in the league's record books.
Taking to the mound on Saturday night named "L39END: One and Only," the Guardians player threw five pitches to retire his former teammate Kao Hsiao-yi (高孝儀), including a 136 kph fastball and three signature splitters, before walking away from the mound to the 8,339 strong crowd chanting for him to continue pitching.
"I was nervous you know, that was a lot of fun," said Loree, who had not pitched in a game for over 250 days. "I was trying just to get out there and trying to do a good and quick job and hand the ball over."
Commenting on being invited back to throw the historic pitch, Loree said he was "very grateful" for being recognized, adding that his nine years in Taiwan "made me a better person in life."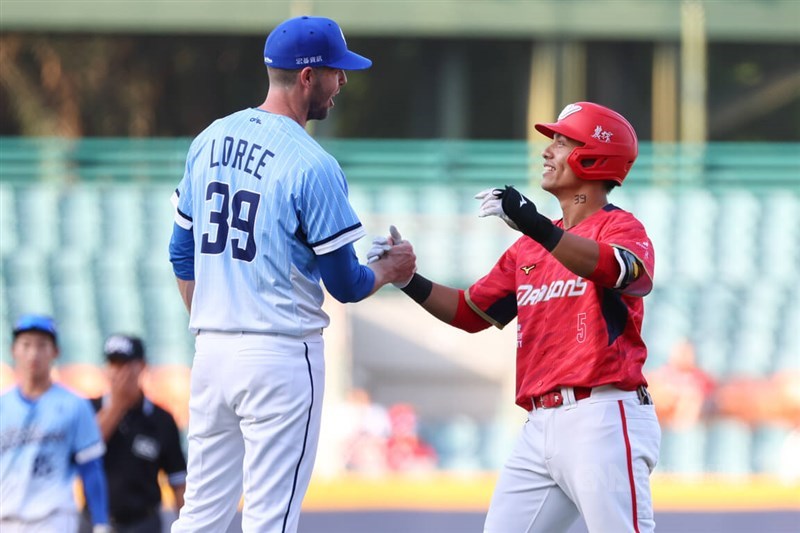 Kao, who played with Loree on the EDA Rhinos and the Guardians, said this was the first time he faced the right-hander at the batter's box. He praised Loree for staying competitive even after retiring and said it is a pity that his former teammate chose to retire.
"Now he has chosen to retire, we all respect his decision. But it would mean a lot to the entire CPBL if he could keep playing as a local player," Kao, who painted No. 39 on his neck in honor of Loree, said after the game while wishing his former teammate all the best.
Among the many achievements in his storied nine seasons in the CPBL, Loree collected two championships (2012 and 2016) and led the league in wins, earned runs average (ERA) and strikeouts in the same season twice (2015 and 2017).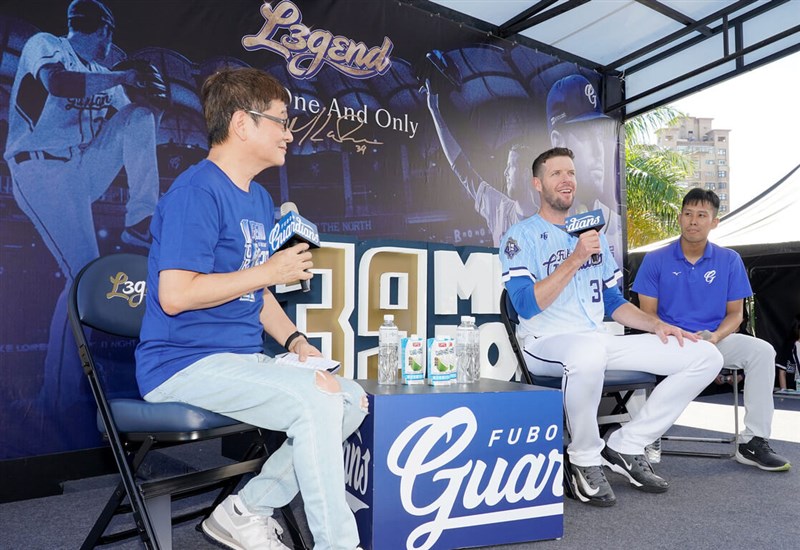 To celebrate the veteran's legacy on Saturday, the Guardians franchise applied to use special balls inked with his trademark jersey number 39 surrounded by his name and "THE LEGEND OF FUBON GUARDIANS."
Each team is allowed to apply to use special balls once a season.
Fan support for the retired pitcher also meant Loree related merchandise has sold well. According to the franchise, revenue had passed NT$5 million (US$162,905) as of Saturday.
Loree's 1/3 inning stint concluded in an anecdote. On his way to the dugout, he found the umpires waiting for him and thought they were there to congratulate him; instead, he was asked to show his hands for them to check whether he had used any foreign substances or not.
"At first, I don't know, they came over and said hi or congratulations, but I know 'Oh, that's right.' So they checked my glove and my hand, and then they also said 'congratulations,'" Loree said.