Dutch cyclist Jeroen Meijers wins Tour de Taiwan Stage 4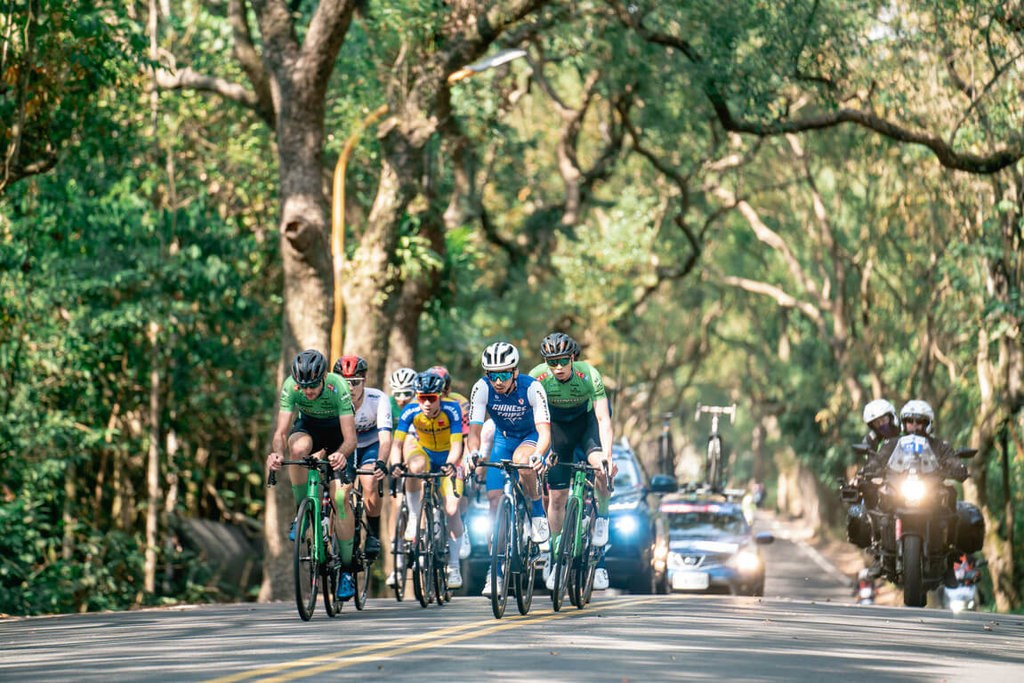 Taipei, March 15 (CNA) Dutch cyclist Jeroen Meijers of the Malaysian Terengganu Polygon cycling team won the fourth stage of the Tour de Taiwan on Wednesday, taking both the leader's yellow jersey and the green jersey at the end of the stage in Nantou County, central Taiwan.
Taiwan's Lu Shao-hsuan (盧紹軒) finished in 44th place on the stage, but first among all Taiwanese cyclists.
Nantou was included in the Tour de Taiwan for the first time in four years. With a total length of 165.57 kilometers, stage four was the longest stage in this year's race.
The stage started with several challenging mountain sections, including Mingjian, Jiji, Shuili, Yuchi, Puli, Guoxing, and Caotun townships, while also passing such scenic spots as the famous green tunnel in Jiji, Mingtan Reservoir, Shuili Snake Kiln, Puli Winery and Taiwan Art Avenue.
Shortly after the start of the stage on Wednesday, a group of 10, including Lu, established an early breakaway and at one point led the peloton by 6.5 minutes, remaining in the lead for 140 km.
However, as the breakaway group of 10 arrived in Shuili, about 25 km from the finish line, three riders broke away leaving Lu behind.
Meijers, 30, a third-time participant in the Tour de Taiwan, was the first to cross the line in 3 hours, 46 minutes and 18 seconds.
That victory also meant Meijers took the yellow jersey, which is awarded for the lowest cumulative time in the event, and the green jersey, which is awarded to the rider with the most cumulative points. Riders receive points for high placings on each stage.
Riders in the Tour de Taiwan will cover a total of 670.3 kilometers over the race's five stages which also include stops in Taipei, Taoyuan, Hsinchu, and Kaohsiung.
The 146.44 kilometer last stage in this year's Tour de Taiwan will take place in Kaohsiung on Thursday. It will start at Fo Guang Shan Buddha Memorial Hall, a religious and cultural attraction, and end at the Kaohsiung National Stadium.
At present, the top six riders on the General Classification are divided by just six seconds, which is likely to make for an exciting finale.