P. LEAGUE+ & T1 LEAGUE
/
Taipei Fubon Braves end Taoyuan Pauian Pilots 10-game winning streak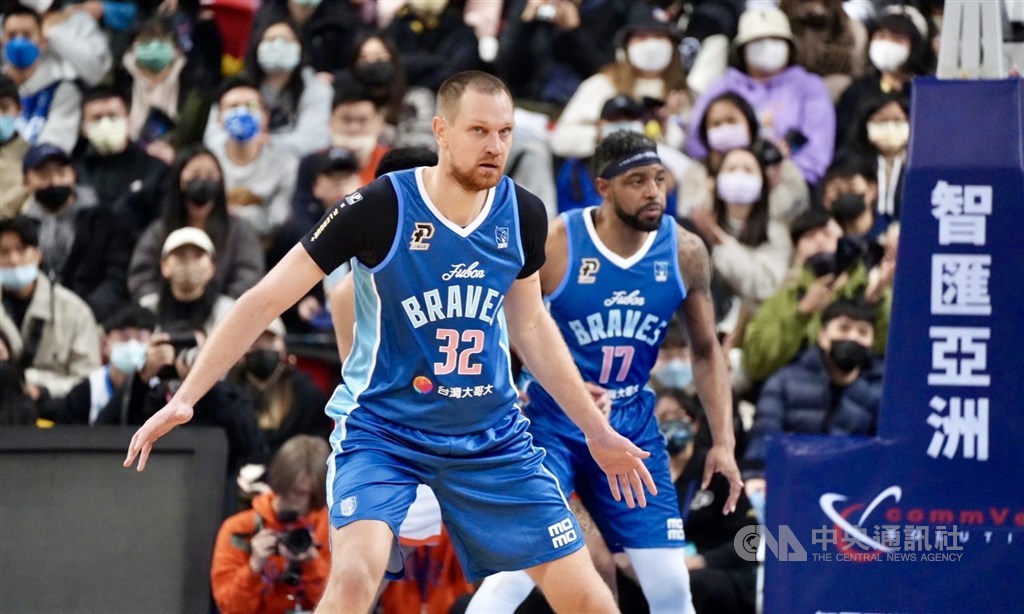 Taipei, Jan. 29 (CNA) The Taipei Fubon Braves made sure the Taoyuan Pauian Pilots had nothing to celebrate at Taipei Heping Basketball Gymnasium on Saturday as the back-to-back P. LEAGUE+ defending champions ended the visitors' 10-game winning streak in front of a packed home crowd.
The Braves outhustled the visiting Pilots by double-digits 86-74, with Taipei fans jumping out of their seats in the fourth quarter when center Ihor Zaytsev made a three-point dagger with three minutes and 43 seconds left in the game to extend the team's lead down the stretch.
The 2.11-meter-tall Ukrainian center led all scorers by posting 23 points, shooting 8-8 from the floor, including 5-5 from beyond the arc and 2-2 from the charity stripe.
Zaytsev was also one rebound away from a double-double as he also recorded three dimes, two steals and two blocks in his first official game of the season. He has been with the Braves since the inaugural 2020-2021 P. LEAGUE+ season.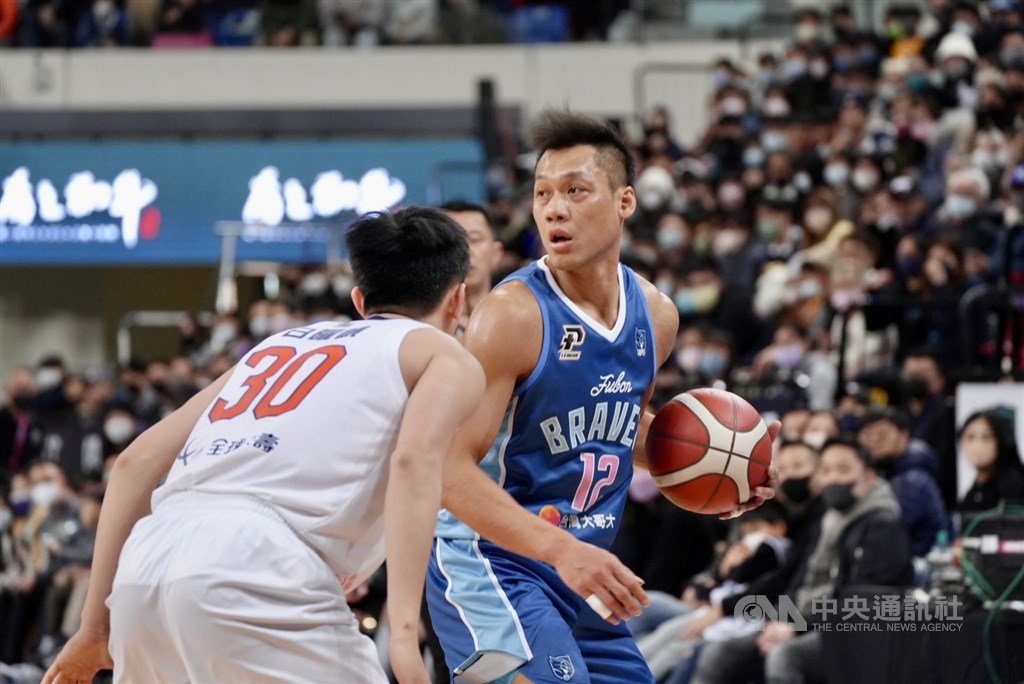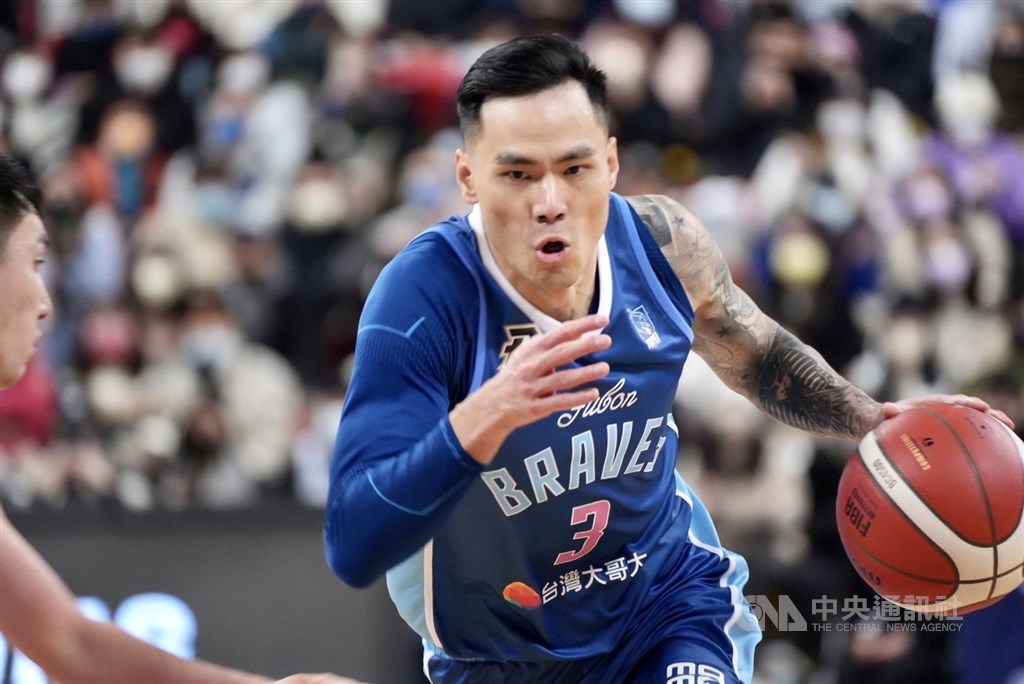 At the post-game press conference at Taipei Heping Basketball Gymnasium, Zaytsev said the team prepared for the Pilots during practice last week by using a mixture of younger and also more experienced players.
"I feel good. We prepared for the game last week and I think we played good, but of course we made some mistakes," Zaytsev said. "We tried to play with some young guys and some experienced guys, (and) in the end we won."
With homecourt advantage, the Braves led 16-11 at the end of the first quarter on Saturday only to find themselves tied at 35-35 with the Pilots at the end of the first half.
The Braves returned to the hardwood after the break with guards the "Beast" Lin Chih-chieh (林志傑) and Jet Chang (張宗憲) stepping up to take their team into a 64-51 lead at the end of the third quarter.
The Pilots rallied in the fourth quarter to trail by only four points 73-69 after a left-handed layup by guard Justin Lu (盧峻翔) with just a little over four minutes left in the game.
However, their accuracy fell in the final minutes as the Braves held onto their lead to win 86-74. The Taoyuan team struggled with their aim from downtown and were only 3-34 from beyond the arc for the whole game.
With the win, the Braves ended the Pilots 10-game winning streak and also halted their own four-game losing streak.
The Braves are ranked third in the six-team league standings with an 8-8 record, four games back from the New Taipei Kings at the top with a 12-4 card. Meanwhile, the Pilots are second with a 11-4 record and ½ a game back from the Kings.
The Taipei-based team were champions in the P. LEAGUE+'s inaugural 2020-2021 and 2021-2022 seasons.
(By William Yen)
Enditem/AW
View All