Taiwan men's singles, doubles shuttlers grab victories in India Open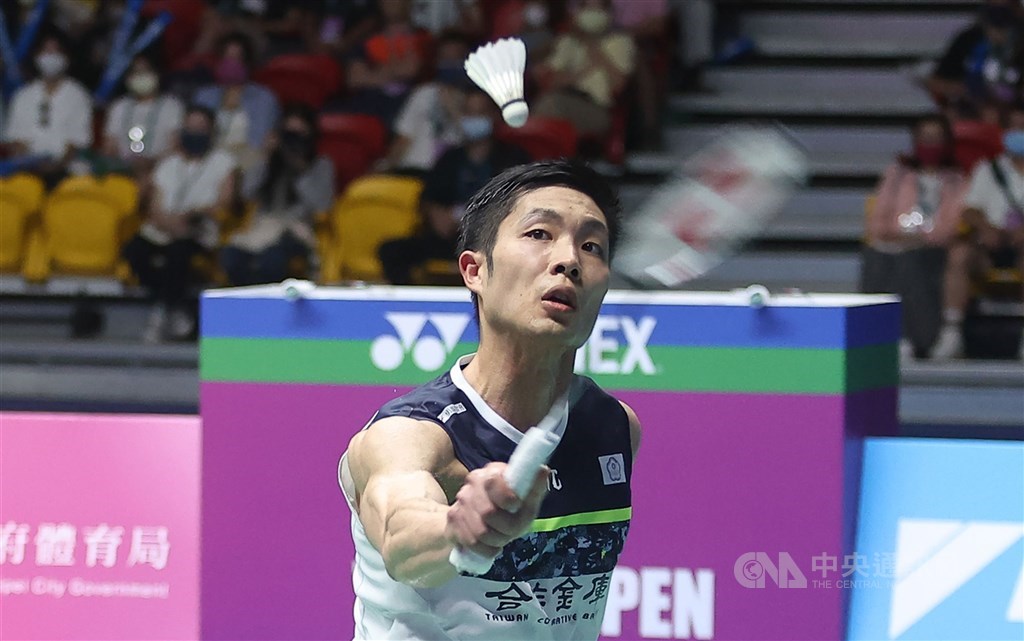 Taipei, Jan. 17 (CNA) Taiwanese shuttlers won matches in the men's singles and doubles events on the first day of the India Open on Tuesday, scoring first round victories in the newly upgraded BWF World Tour Super 750 event.
World No. 5 and fifth-seeded Chou Tien-chen (周天成) needed a rubber game to defeat world No. 15 Lee Cheuk Yiu (李卓耀) of Hong Kong 22-20, 14-21, 21-11 in one hour and five minutes, while world No. 21 Wang Tzu-wei (王子維) took down world No. 29 Ireland's Nhat Nguyen 21-18, 21-17 in 55 minutes in the men's singles.
Following their early victories, Chou and Wang will face off in the second round, with the winner to meet either world No. 4 and fourth seed Jonatan Christie of Indonesia or world No. 11 Zhao Junpeng (趙俊鵬) of China in the quarterfinals.
Meanwhile, in the men's doubles, world No. 14 Taiwan duo Lu Ching-yao (盧敬堯) and Yang Po-han (楊博涵) dropped their first game against world No. 24 Alexander Dunn and Adam Hall of Scotland, and forced a decider after winning the second, pulling through with hard fought a 19-21, 21-12, 23-21 win.
Lu and Yang will take on world No. 18 South Korean pairing Kang Min Hyuk and Seo Seung Jae in the second round for a place in the quarterfinals.
The India Open 2023, upgraded to Super 750 status for the first time, is the second stop on the BWF World Tour this year following the Malaysia Open, which concluded in Kuala Lumpur on Sunday.
Both Chou and Wang suffered early knockouts at the Malaysia Open, with Chou defeated by world No. 16 Kanta Tsuneyama of Japan in the second round and Wang losing to Christie in the opener.
After defeating Dunn and Hall in the opening round at the Malaysia Open, Lu and Yang were also knocked out in the second round by world No. 8 duo Ong Yew Sin and Teo Ee Yi of Malaysia.