Taiwan volleyball team clinches final berth at Philippine invitational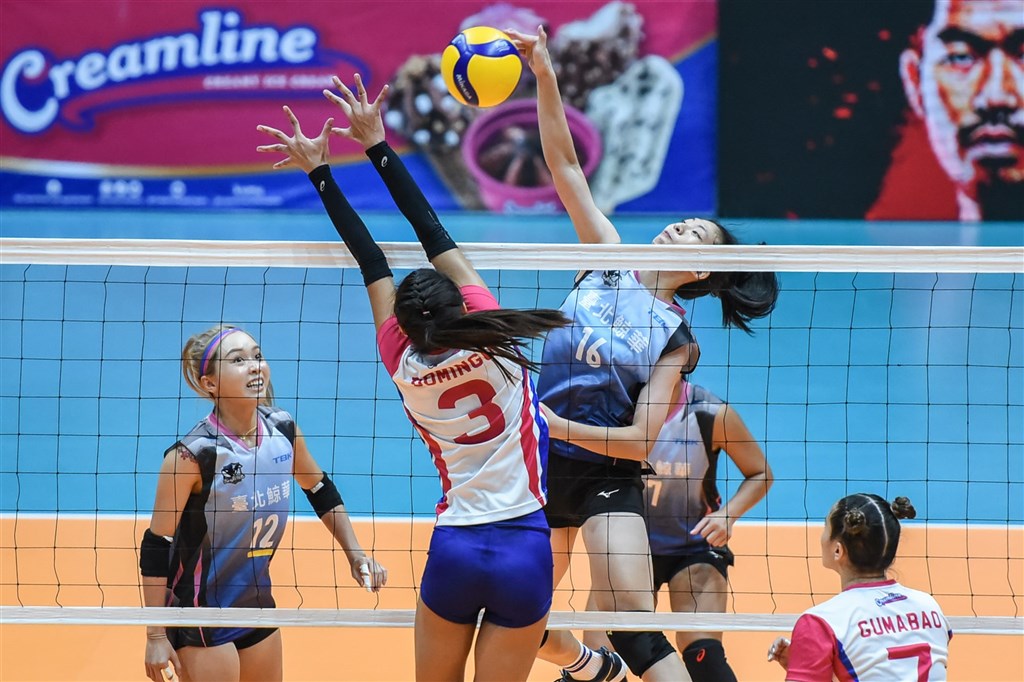 Taipei, Aug. 13 (CNA) Taiwan team KingWhale Taipei stayed unblemished in its campaign at the Premier Volleyball League Invitational Conference in the Philippines, punching its ticket into the final after handing local team the Creamline Cool Smashers its first defeat in the semifinal round on Friday.
KingWhale Taipei squeezed out a 25-15, 17-25, 25-22, 24-26, 15-5 decision over Creamline in front of a Philippine home crowd that packed the Filoil EcoOil Arena in San Juan, Metro Manila.
It was the Taiwanese team's third straight win in the semifinal round, which will send them to the final on Sunday at the SM Mall of Asia Arena, to have a showdown with Creamline, which are looking for their back-to-back title after topping the 2022 Premier Volleyball League Open Conference in April.
Following their victory on Friday, KingWhale outside hitter Chen Li-jun (陳莉鈞), named player of the match for posting 17 points from 16 attacks and one service ace, said if they didn't do their best, they would have almost certainly conceded the match to Creamline.
Speaking on her team's performance, Chen said she had a feeling from the start that they definitely would make it into the final.
After trading lopsided wins in the first four sets, the Taiwanese put up a fight in the fifth that could not be neutralized. They allowed Creamline to take the first two points before taking charge of the game to go on a formidable 14-3 run that was backed by spectacular defense.
From there, KingWhale pocketed the match after an overhit by Creamline went flying past the end line to fashion out the two-hour and five-minute victory.
Having already booked their berth at the final, KingWhale will be pitted against another local team, the Cignal HD Spikers on Saturday in the last semifinal duel.
KingWhale was supposed to be one of two international teams competing in the 2022 Premier Volleyball League Invitational Conference after the Kobe Shinwa Women's University earlier pulled out of the semifinals due to COVID-19 issues; one of its student athletes had tested positive moments before the team's scheduled flight to the country.
The semifinals continued with KingWhale as the only international team and four local Philippine teams competing.