Ukraine's national hoops team working on coming to Taiwan: Steelers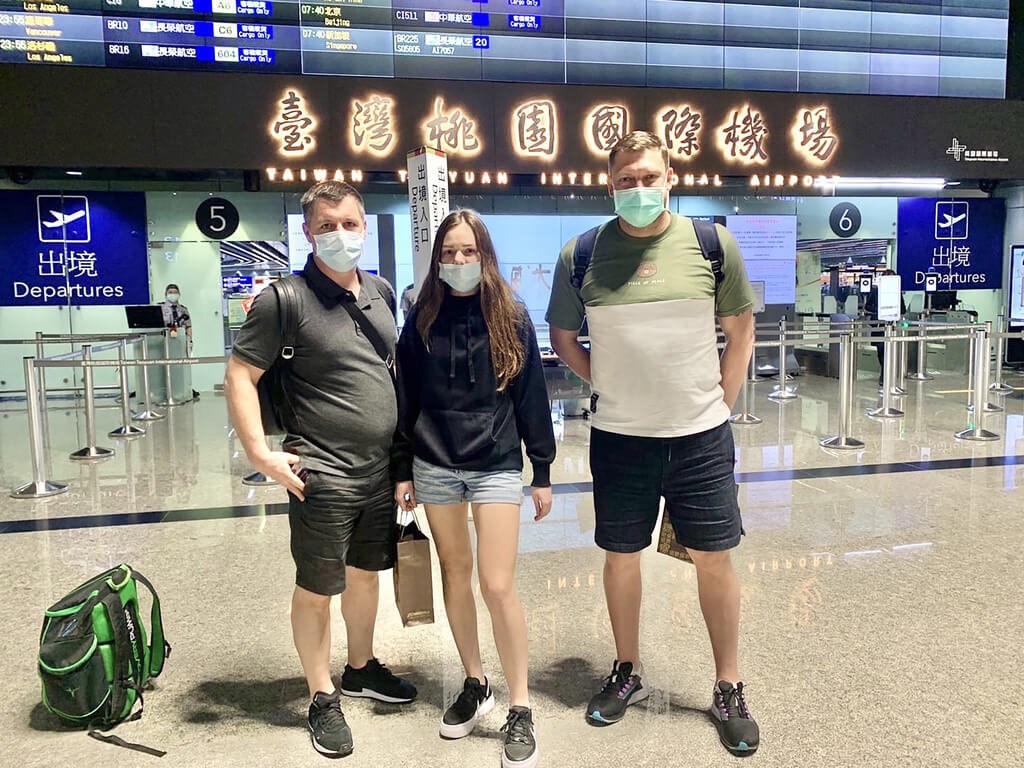 Taipei, May 22 (CNA) The manager of Ukraine's men's national basketball team, who recently ended a visit to Taiwan, has returned to Europe and is working on bringing the team to Taiwan to train for upcoming games, according to the P. LEAGUE+'s Kaohsiung Steelers on Sunday.
The Steelers, who hosted Ukraine men's basketball team manager Andrii Lebediev during his visit, said in a statement that Lebediev is in contact with agencies in Taiwan to work out details of the plan to have his team train in Taiwan.
Lebediev came to Taiwan on a business visa between April 5 and May 17 at the invitation of the Steelers to facilitate professional exchanges between the two parties on sports club management and training.
During his visit, Lebediev said at a press conference on April 30 in Kaohsiung that he hoped to bring 14 players to Taiwan to train for games in the FIBA Basketball World Cup 2023 European qualifying tournament.
Ukraine is scheduled to play against Georgia on July 1 and North Macedonia on July 4 in the third window of the FIBA World Cup European qualifiers.
Lebediev said that bringing the team to Taiwan will help his players get a small respite from the constant stress they have faced over the Russian invasion of their country.
That may not happen according to plan, however.
Video from the Kaohsiung Steelers' YouTube channel
In a telephone interview with CNA, Lee Yun-hsiang (李雲翔), secretary-general of Taiwan's Chinese Taipei Basketball Association, said Sunday that Taiwan proposed an alternative to the Ukrainian national team about two weeks ago.
It asked that the team visit Taiwan in early August to play in the William Jones Cup rather than come in late May as has been speculated to prepare for its upcoming qualifiers.
Lee cited the current surge of domestic COVID-19 infections in Taiwan as a possible risk for the Ukrainian national team, which could jeopardize their participation in the European qualifiers in July if any of their players were to get infected.
An August visit would also give government agencies in Taiwan time to prepare for their arrival, such as coming up with disease prevention plans and the needed funding, as the Ukrainians are hoping that Taiwan will pay for all of their expenses during their visit, Lee said.
Lee said the association is still waiting for the Ukrainian national team's response.
The Ukrainian men's national basketball team was competing in the FIBA World Cup European qualifiers in Spain and played against Spain in Córdoba on Feb. 24, the day Russia invaded their country.
The team then traveled to Latvia, where its coach Ainars Bagatskis is from, and stayed there. Some of the team's members have since returned to their respective clubs around Europe.