Top male badminton player survives scare in national team finals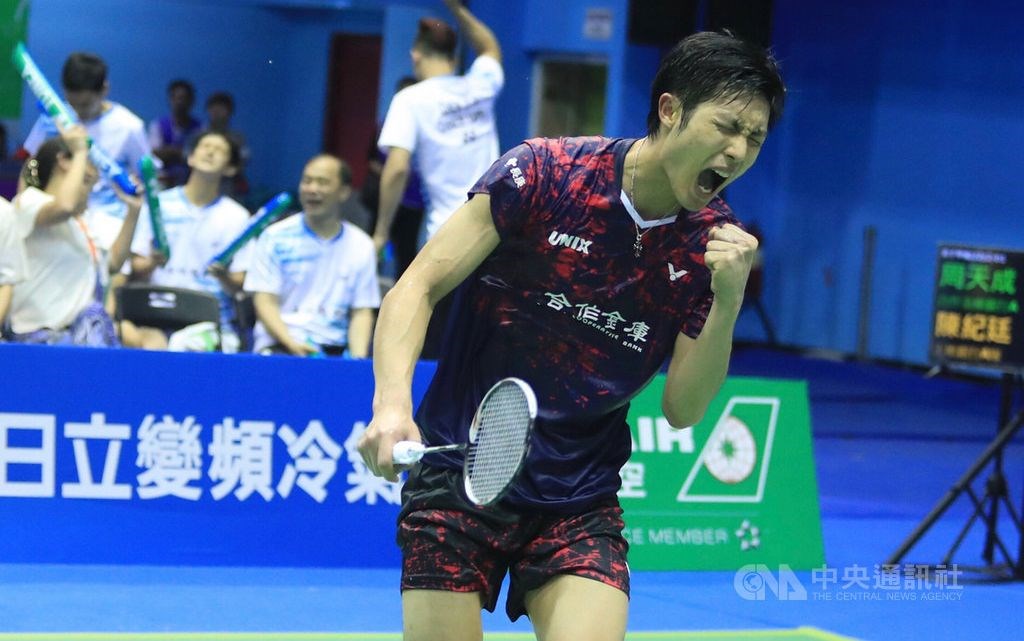 Taipei, July 12 (CNA) Teams sponsored by Taiwan Cooperative Bank (TCB) won both the men's and women's titles of the National Badminton Team Championships on Sunday, but world No. 2 Chou Tien-chen (周天成) was nearly upset by world No. 154 Chen Chi-ting (陳紀廷).
The team competition is played in a best-of-five format, starting with two singles match and a doubles match, and then another doubles match and a final singles match if necessary.
The men's team finals, between title defender TCB and Land Bank went the distance, with world No. 12 Wang Tzu-wei (王子維) topping world No. 65 Lin Yu-hsien (林祐賢) 21-6, 21-8 in the deciding singles match to give TCB a 3-2 win and its 14th men's title.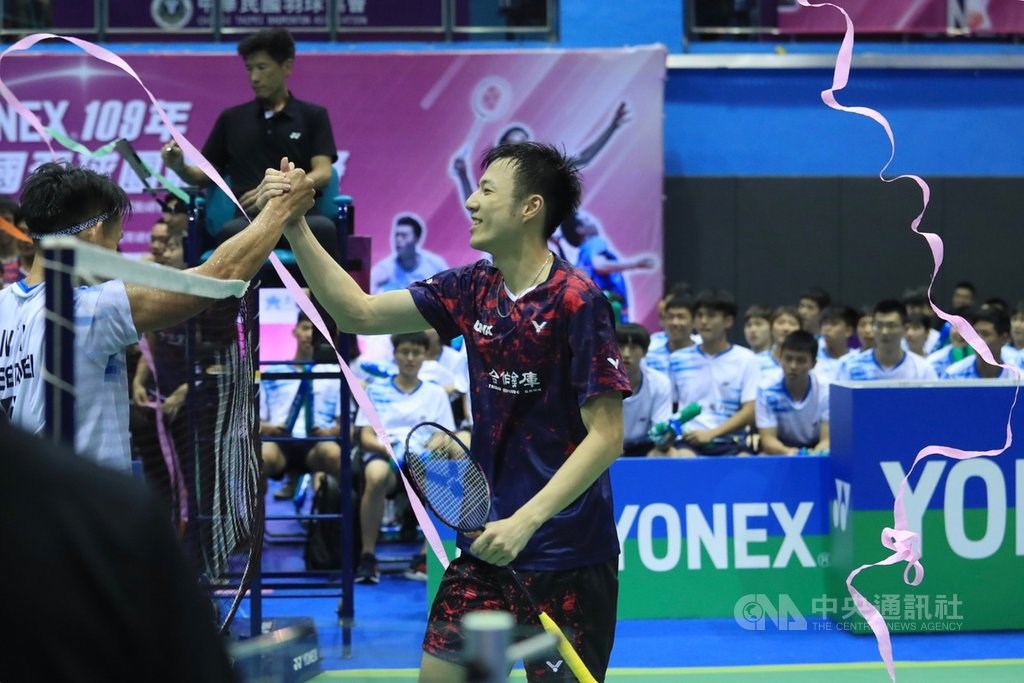 Wang and Lin are Taiwan's second and third ranked players, but the most intriguing match of the day was the second singles match, pitting Taiwan's top-ranked player -- the 30-year-old Chou, playing for TCB -- against the 20-year-old Chen.
In a match that went the full three games, Chou was three points away from defeat, trailing 18-16 in the final game, before rolling off the final five points to beat Chen 21-17, 12-21, 21-18.
"I'm very happy with how I played that last stretch," Chou said, but he acknowledged being pushed to the limit.
"The speed of the shuttlecock was pretty slow today. My opponent is more of a defensive player, so the conditions favored him. I had very few opportunities to put points away," he said.
Late in the match, when he was on the verge of losing, Chou said all he could think of was his hard work in training he has been doing on the track and the youngsters watching him and how he could not give in.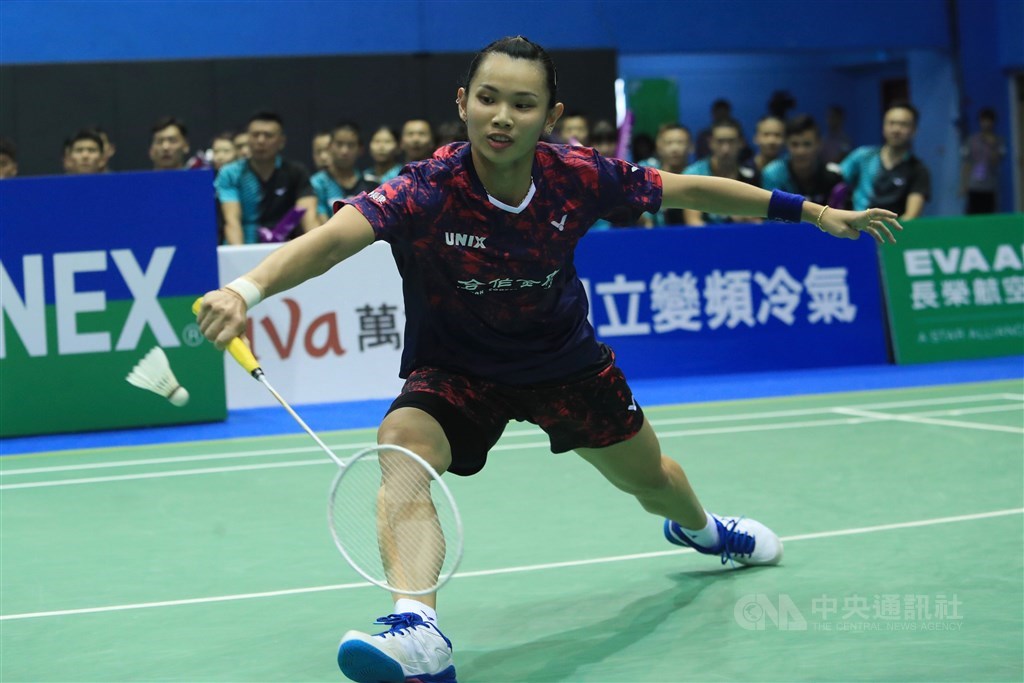 The women's finals, in which TCB won the trophy for the 20th time against a team sponsored by Chailease Finance, offered far less suspense.
TCB's Hung Yi-ting (洪毅婷), ranked 120th in the world, and world No. 1 Tai Tzu-ying (戴資穎) won the first two singles matches in straight sets, 22-20, 21-12 and 21-13, 21-15, respectively.
Tai, who last took part in a competitive event at the YONEX All England Open in London in mid-March before all international tournaments were suspended because of the COVID-19 pandemic, said she was happy that the championships offered her a chance to compete on court again.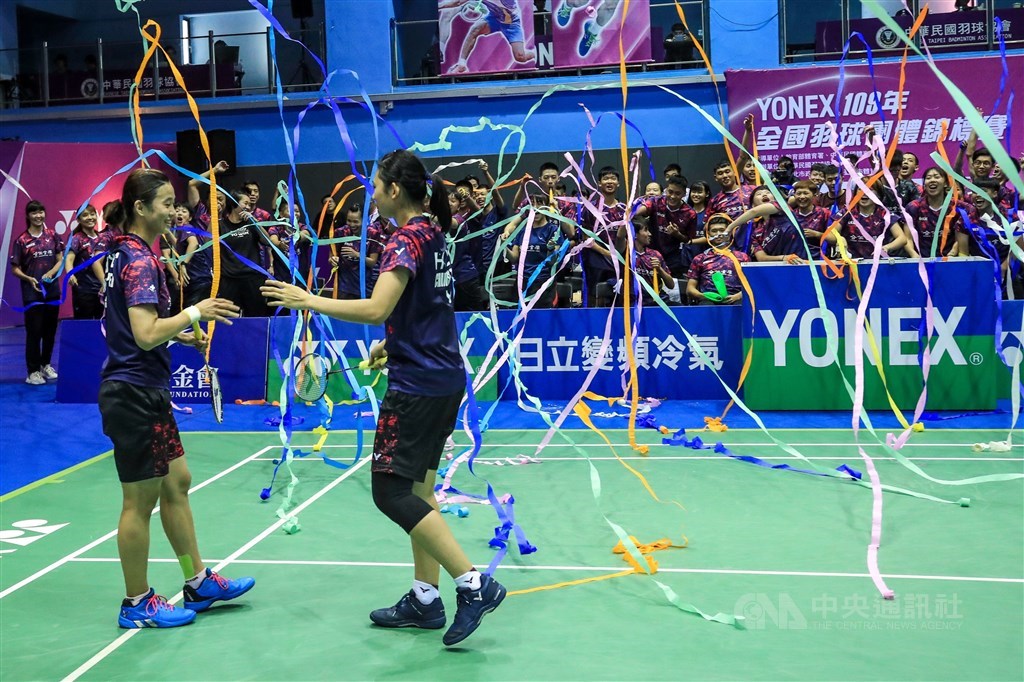 TCB's first doubles duo, Hsu Ya-ching (許雅晴) and Hu Ling-fang (胡綾芳), Taiwan's top ranked duo and No. 22 in the world, defeated their opponents 21-6, 21-10 to give TCB a 3-0 victory.
The championships, which started Thursday at Taipei Gymnasium, will continue behind closed doors with events of other age groups, including elementary school students, through July 17.
Several of the top-ranked players will face each other again in early August, when the Sports Administration holds a 12-discipline competitive event for Olympic athletes at the National Sports Training Center in Kaohsiung.
(By Lung Po-an and Kay Liu) enditem/ls