Taipei outhustled by Singapore in ASEAN basketball league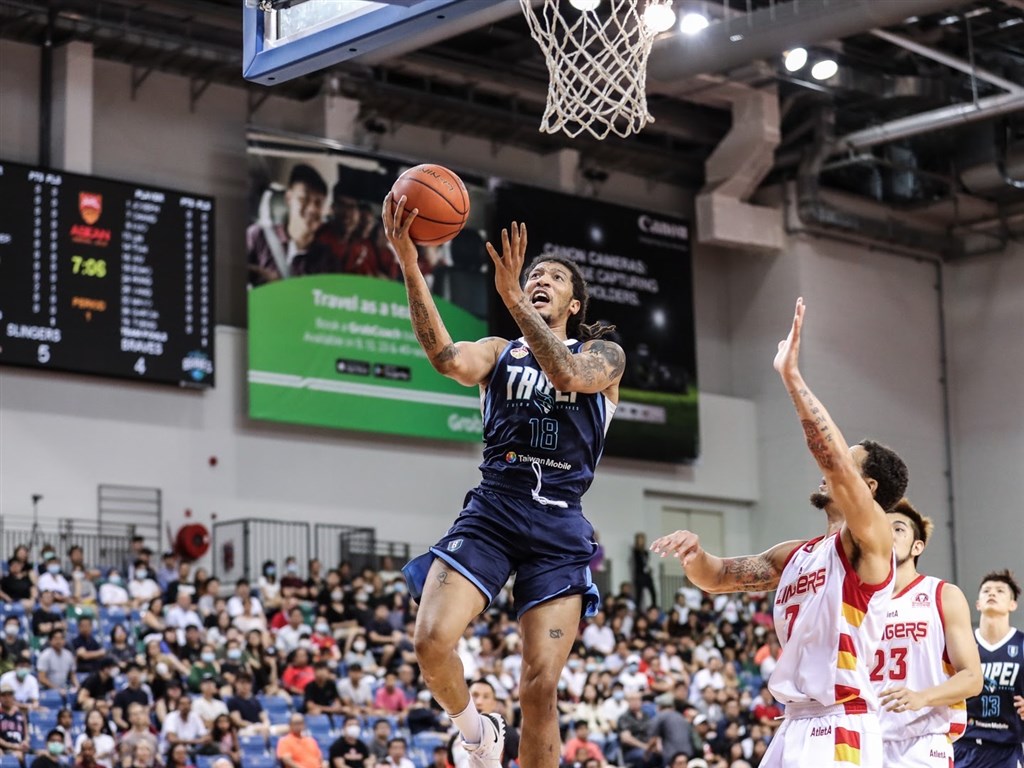 Taipei, Feb. 9 (CNA) The Taipei Fubon Braves were outhustled by the Singapore Slingers after a thrilling game went into overtime Sunday, carding a 9-6 record in the ASEAN Basketball League (ABL).
Video source: Taipei Fubon Braves Facebook
After a disappointing loss in their last game against Hong Kong Eastern Jan. 18 in Taipei that snapped a three-game winning streak, the Taiwanese Super Basketball League champions were stunned by the the Slingers 106-99 at the OCBC Arena in Singapore.
The overtime period followed a tit-for-tat on the scoreboard in the fourth quarter, with the two teams answering each other with powerful plays and heavy defense.
Taipei leaned on the athletic delivery of U.S. import forward Charles Garcia, who carded a double-double of 25 points and 10 rebounds by going straight into the teeth of the Singapore defense.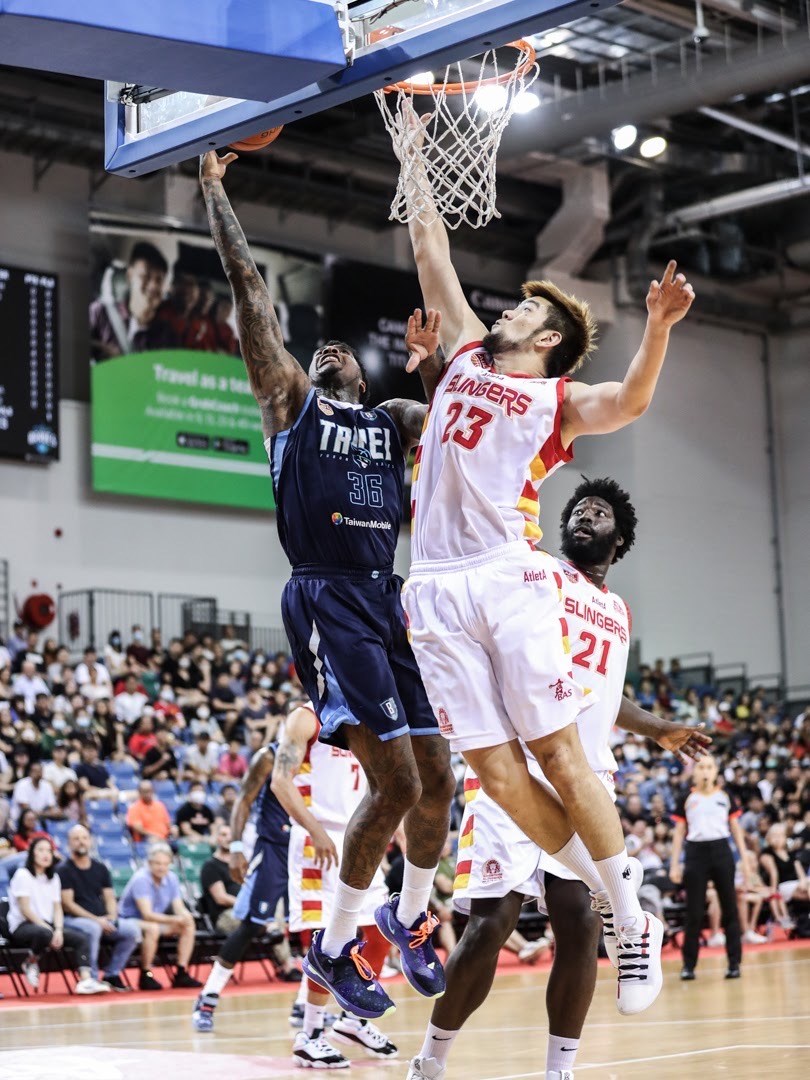 Garcia continued his magic with a two-point drive to the basket with just under a minute left in the fourth quarter to tie the game 90-90 before Slingers guard Leon Kwek Wei Meng edged his team ahead for a 93-90 lead through his hot shooting from downtown.
But it was a perfectly executed up-fake shot from beyond the arc by Braves U.S. import forward Maxie Esho over the head of seven-foot Slingers' U.S. import center Anthony Mcclain that took the game 93-93 into overtime.
The scoreboard was tied again 98-98 in the final moments of the game after Braves former NBA guard O.J. Mayo made one of two free throws following a defensive foul called on Slingers guard Kelvin Lim.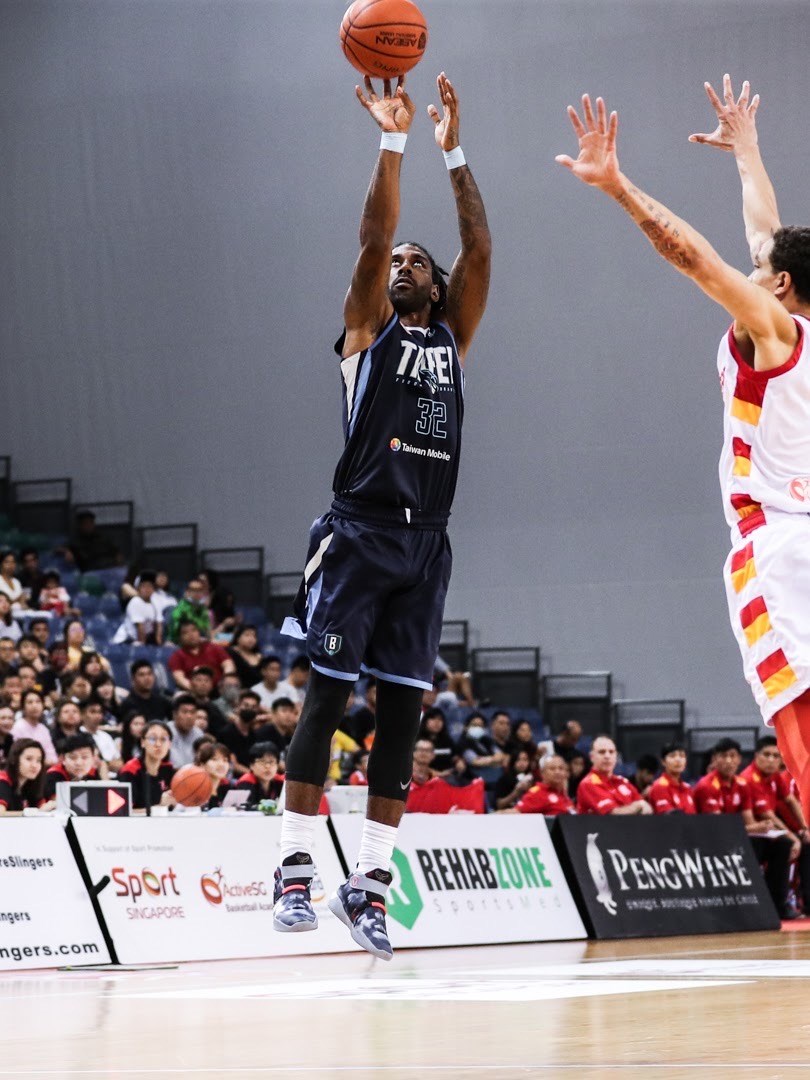 Lim answered back with a two-point jump shot to lift his team to a 100-98 lead that the Braves never recovered from. The Slingers carried on their six-point streak, made by free throws, to win the game 106-99.
Kwek led the scoreboard with 26 points, including seven out of nine three-pointers, while teammate U.S. import forward Xavier Alexander achieved a triple-double of 24 points, 12 rebounds and 10 dimes.
With the result of Saturday's game, Taipei carded a 9-6 record and dropped to third in the league standings, while Singapore advanced to fifth place.
The Braves now hold a head-to-head record of 1-1 against the Slingers, after defeating them 83-77 at the Taipei Heping Basketball Gymnasium Jan. 4.
The ABL 2019-2020 season began Nov. 16, 2019 with 10 teams from East Asia and Southeast Asia competing for the title. The regular season runs until March 29.