Weekly dengue fever cases top 2,500, mainly in Tainan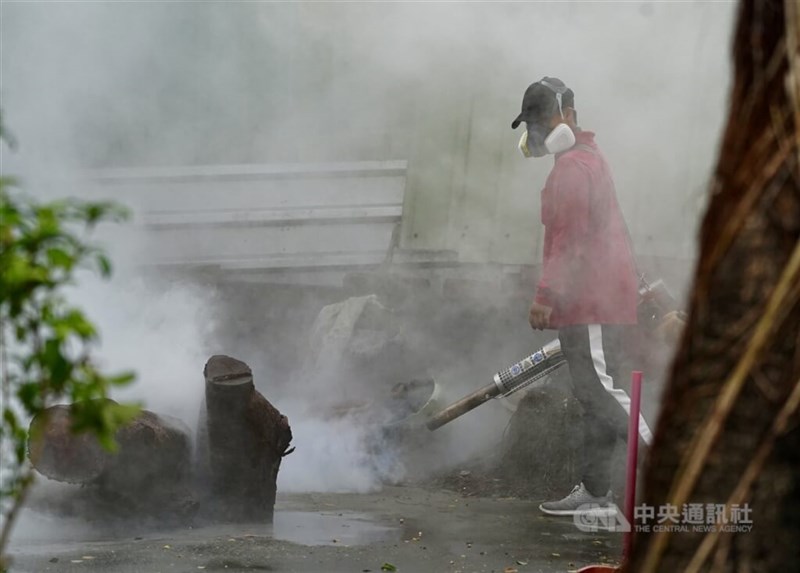 Taipei, Oct. 3 (CNA) Taiwan recorded an annual high of over 2,500 new cases of dengue fever last week, with the vast majority again occurring in Tainan, the Centers for Disease Control (CDC) said Tuesday.
In a press release, the CDC said it recorded 2,542 cases of the mosquito-borne illness nationwide from Sept. 26-Oct. 2, an increase of more than 500 cases compared to a week earlier.
Regionally, Tainan City in southern Taiwan accounted for 2,309 of the cases, or 91 percent of the total, followed by Kaohsiung with 145, Yunlin 31, Pingtung 18, Chiayi County 17, New Taipei 13, and five other cities and counties with case numbers in the single digits.
During the seven-day period, 12 people developed serious symptoms, while five people, ranging in age from their 20s to their 80s, died, the CDC said.
So far this year, Taiwan has recorded 13,036 local dengue fever cases and 20 deaths from the disease, marking the country's worst outbreak since 2015, when it saw more than 43,000 cases and 228 deaths, CDC data shows.
Experts have put forward various theories as to why so many dengue fever cases have occurred in Tainan this year.
The disease has historically been more widespread in the south -- the 2015 outbreak was centered in Tainan and Kaohsiung -- while long stretches of rainy weather in the region this summer have created large amounts of standing water for mosquitoes to lay their eggs.
According to the World Health Organization, most people who get dengue fever do not develop symptoms. For those who do, the most common symptoms are high fever, body aches, nausea and rash, which typically clear up within 1-2 weeks.
A small portion of those infected develop severe dengue fever, which requires hospitalization and can be fatal.