2 hikers dead, 9 injured after being attacked by hornet swarm in New Taipei
Taipei, Sept. 20 (CNA) Two people died and nine were injured after being stung by hornets when hiking in Ruifang District, New Taipei on Wednesday, according to New Taipei City Fire Department.
According to the department, a call was received at 11:38 a.m. Wednesday, saying 11 hikers belonging to a 20-person hiking group had been attacked by a swarm of hornets while hiking in Ruifang's Kengzineishan, leaving four male hikers in their 60s seriously injured but still conscious.
With the help of first responders, two of the seriously injured hikers, surnamed Wang (王) and Hsu (許), managed to walk to the trailhead, where they were taken to the hospital in an ambulance.
The other two critically injured hikers, surnamed Chiao (焦) and Hu (胡), were left immobile and first responders had to administer IV therapy and Epinephrine injections before evacuating them, the department said.
However, Chiao and Hu lost vital signs during evacuation and were pronounced dead at Taiwan Miner's General Hospital and Ruifang Miners Hospital, respectively, at around 6 p.m.
According to Wang, the hikers were attacked by a swarm of hornets about 1.5 hours into their hike.
"They all came swarming out at once and we couldn't escape no matter how hard we tried," he said, adding that many of his fellow hikers fell while running away.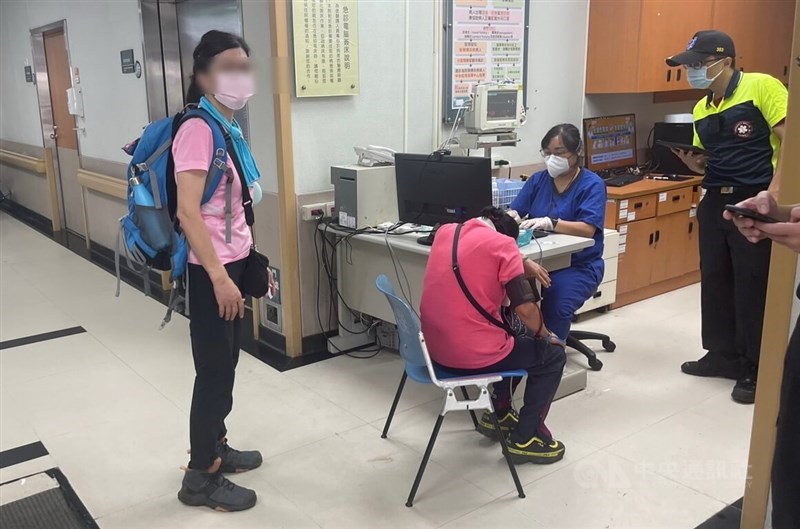 Head of the department's 6th Emergency and Rescue Corps Lo I-tien (羅億田) told CNA that the seven other hikers suffered only minor injuries and headed back down the mountain from where they were taken to hospital.
According to bee expert Huang Huang-lung (黃皇龍), the hornets that attacked the hikers could be black-bellied hornets, which breed in autumn.
New Taipei City Animal Protection and Health Inspection Office advised that on encountering hornets, individuals should leave the area immediately and cover their head with clothing.
Head of Ruifang District Office Yang Sheng-ming (楊勝閔) said it is currently hornet breeding season and advised people to wear long-sleeved light-colored clothing and hats and not to use perfume when hiking.
Meanwhile, according to Ruifang District Office official Lee Kuan-hung (李觀宏), the hiking trail is now temporarily closed and New Taipei City Animal Protection and Health Inspection Office personnel will help remove the hornets.
The hiking trail will be reopened once safety checks are completed and warning signals put in place, he added.