Sunny, hot weather to dominate Taiwan as typhoon approaches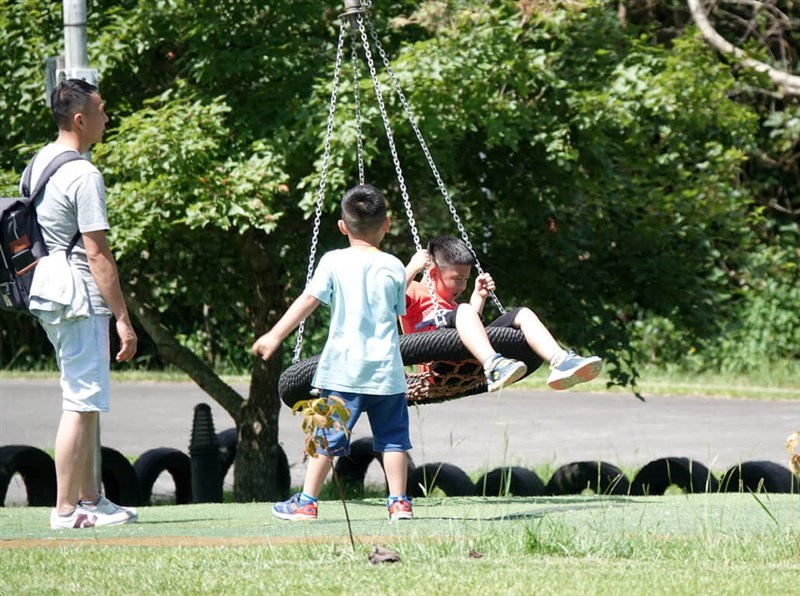 Taipei, May 28 (CNA) Sunny and hot weather is expected across Taiwan Sunday, with temperatures in some areas of Tainan and Kaohsiung forecast to hit 36 degrees Celsius, as Typhoon Mawar moves closer towards Taiwan, according to the Central Weather Bureau (CWB).
Partly cloudy to sunny skies are expected across most of the country, with sporadic showers forecast in mountainous areas and the east of the country in the afternoon.
Temperatures are predicted to hit a maximum of 36 degrees around noon in Tainan and Kaohsiung, with highs of 32-34 degrees forecast in the west, and 29-31 degrees in the east. Lows are forecast to be 23-25 degrees nationwide.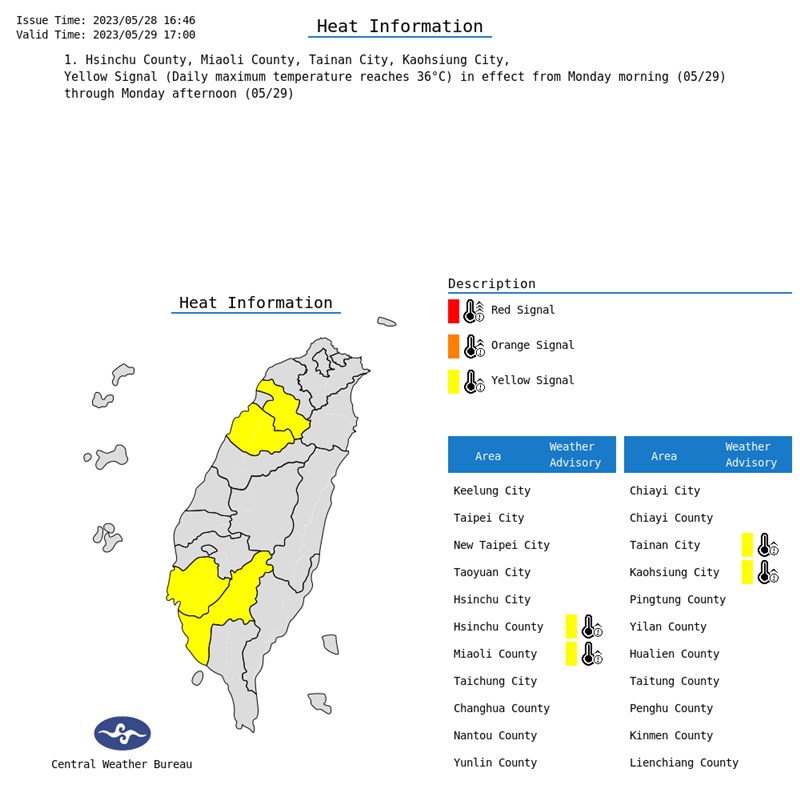 Typhoon Mawar was 990 kilometers east-southeast of Taiwan's southernmost point Elunabi as of 8 a.m. Sunday, according to the CWB, and was moving in a west-northwesterly direction at 15 kilometers per hour.
As it is still far away, it is currently having no impact on the weather in Taiwan, according to the CWB.
(Please visit the Central Weather Bureau's website for the latest advisories.)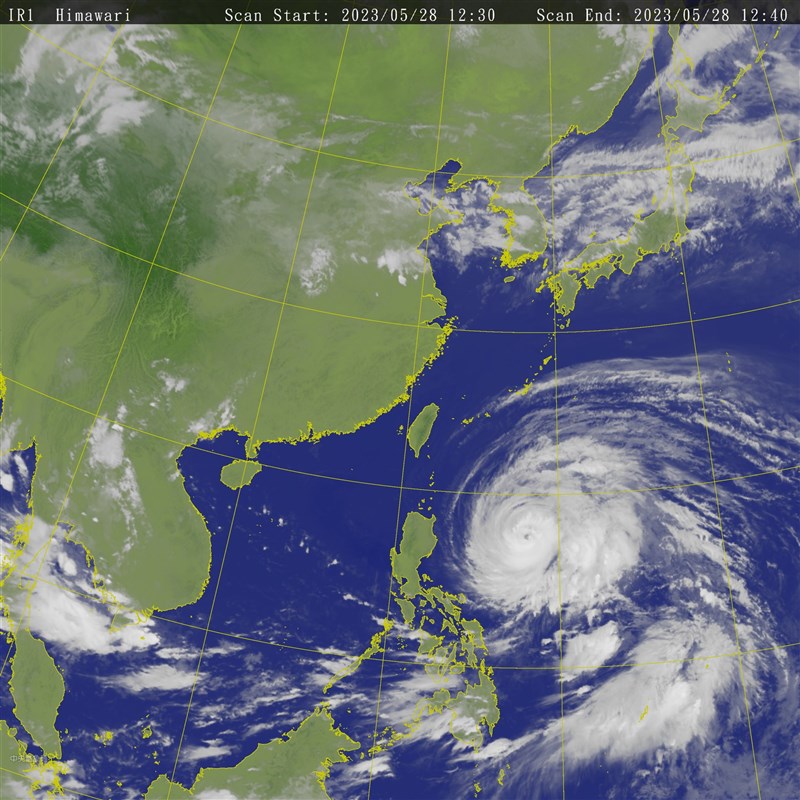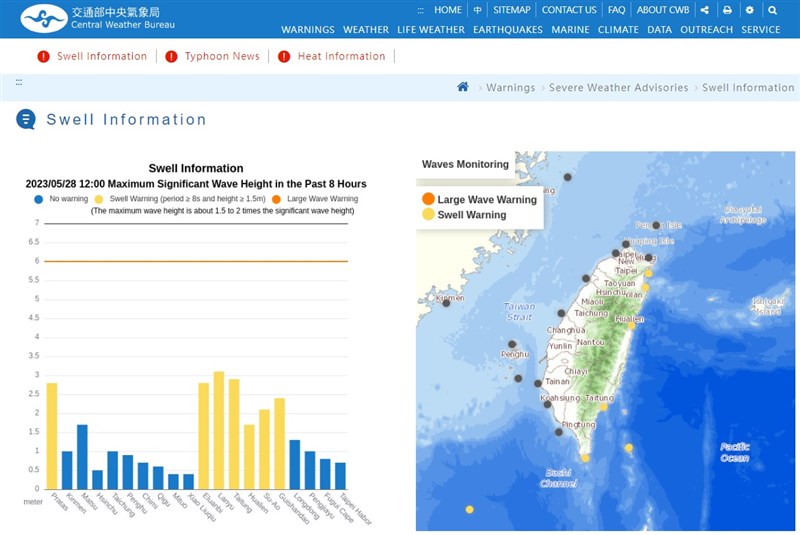 However, the CWB warned of big waves in coastal areas of Keelung in northern Taiwan, Orchid Island and Green Island in the east, the Hengchun peninsula and other coastal areas in the south, as well as the offshore islands of Matsu and Penghu.
Mawar is expected to lose intensity by the time it approaches Taiwan, according to meteorologist Wu Der-rong (吳德榮), an adjunct associate professor of atmospheric sciences at National Central University.
However, from May 29-June 2 some showers are expected in parts of northern and northeastern Taiwan, while stable and hot weather is expected in the center and south, as well as Hualien and Taitung in the east, according to Wu.
Related News
May 28: Temperatures top 39 degrees in Kaohsiung
May 28: Two children missing in separate drowning incidents on east coast