Typhoon Mawar expected to veer north toward Japan: Weather bureau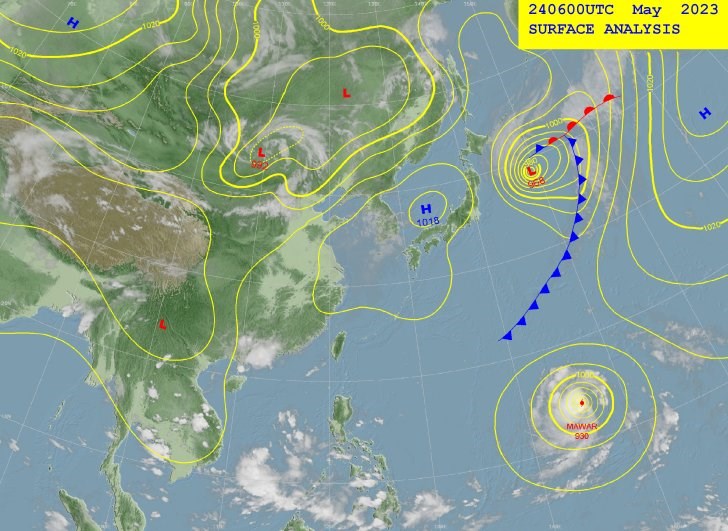 Taipei, May 24 (CNA) The probability that Typhoon Mawar could directly impact Taiwan has decreased as it is currently forecast to veer north toward Japan before approaching Taiwan, the Central Weather Bureau (CWB) said Wednesday.
As of 2 p.m. Wednesday, Mawar was located 2,750 kilometers east-southeast of Taiwan's southernmost point Eluanbi, and was moving in a west-northwesterly direction at 15 kilometers per hour, the bureau said.
The typhoon was carrying maximum sustained winds of 173 kph, with gusts of up to 209 kph, according to CWB data.
Early forecasts indicate that the storm could be pushed north toward Japan after reaching the Bashi Channel between Taiwan and the Philippines, but the timing remains uncertain, according to CWB forecaster Chen I-hsiu (陳伊秀).
Meanwhile, clear to cloudy skies are expected in most parts of Taiwan on Thursday and Friday, with maximum temperatures hitting 31 degrees Celsius in the north and 33 degrees in the south, she said.
The weather is forecast to become more humid from Sunday, bringing showers to northern, eastern and southern parts of the country, Chen added.