Legal grounds for divorce ruled partially unconstitutional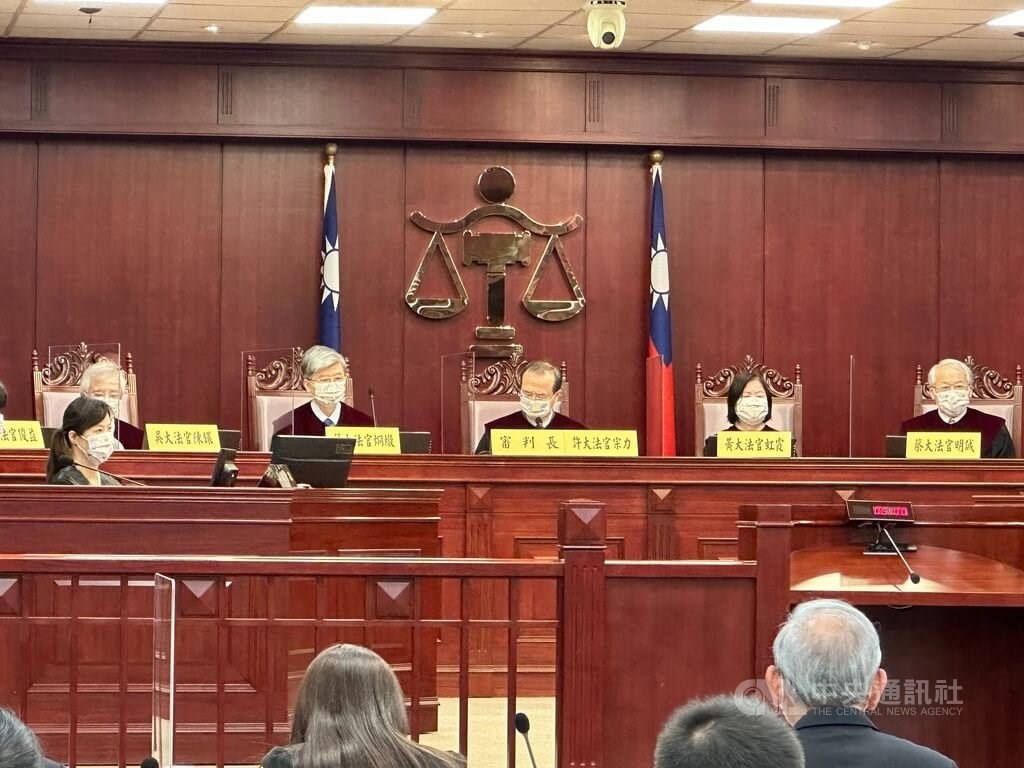 Taipei, March. 24 (CNA) The Constitutional Court on Friday ruled a Civil Code provision which denies the right of a husband or wife deemed "responsible" for a serious martial issue to file for divorce "partially unconstitutional," saying it is too stringent and fails to protect individual freedom enshrined in the Constitution.
The case relates to Article 1052 of the Civil Code which specifies 10 circumstances under which either a husband or wife can petition for divorce.
If either a husband or wife is subject to one of the 10 situations, such as abuse from a spouse that renders continued cohabitation with that person intolerable, he or she can petition the court for a juridical decree of divorce.
However, upon the occurrence of a "serious event" other than the grounds that render it difficult to maintain the marriage, if only one party is deemed "responsible" for the event, "only the other party can petition for divorce," according to Clause 2 of the article.
The clause is basically compliant with the Constitution, the court said in its ruling handed down Friday.
Nevertheless, the fact that the clause thoroughly deprives one party of the right to seek a divorce irrespective of how long the party is found to be at fault for an issue in the marriage is "overly stringent," according to the ruling.
The court gave the Legislature two years to amend the law by allowing a husband or wife who is deemed "responsible" for a marital issue the right to make the determination that the marriage is irretrievably broken after a given period of time.
Appearing at a hearing of the court in November last year, a co-claimant in a case surnamed Fang (方) said that based on the law, he was found to be "responsible" for the difficulties in his marriage and deemed ineligible to file for divorce.
As a result, Fang said he has been unable to divorce a woman he married more than 50 years ago, even though he has since raised three children with another woman in Hong Kong.
Chu Cheng-kun (朱政坤), the judge who applied for the constitutional interpretation of the clause, argued at the hearing that the law violates the right to divorce protected under Article 22 of the Constitution.
In addition to limiting people's freedom to end a relationship, Chu said, the law also has the practical effect of devaluing marriage by allowing it to be used to "trap" individuals in relationships that exist only in official documents.