Yacht club operator bets big on Taiwan's marina development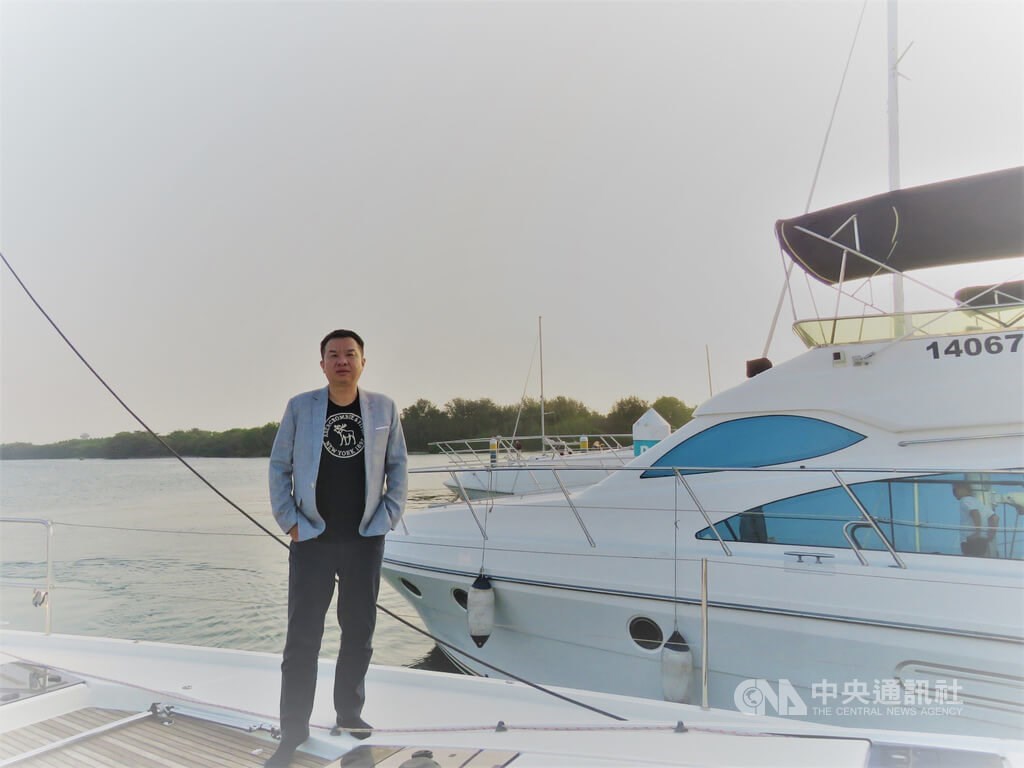 Taipei, Jan. 28 (CNA) A company executive is betting big on marina development in Taiwan, as the government aims to boost the number of dedicated recreational yacht berths from 1,138 to 1,600 by 2025.
ARGO Yacht Club President Ho Yu-lin (侯佑霖) told CNA in a recent interview that Taiwan could make its dream of having thousands of sailboats and yachts make port calls in the country a reality by speeding up the construction of new marina berths.
AGRO currently operates three marinas in Kaohsiung, Taiwan's outlying Penghu County, and Anping in Tainan.
According to ARGO, the 12-hectare Tainan Anping Yacht City is composed of a members-only yacht club, providing an array of amenities, including restaurants and a hotel resort by Singapore's Banyan Tree Group.
The Anping club was conceived after the company won a government right to develop the zone in 2017, with the first phase of construction completed to comprise 62 berths.
According to the company, it expects to increase the number of berths to 170 after the completion of its expansion project.
While recreational berths can be found in many fishing ports in Taiwan, those that can meet the needs of yachts and sailboats (electricity and water charging stations) only number around 200, Ho said.
Regarding the government's push to promote the country's "blue ocean highway," Ho said that, unlike national freeways, operators of private marinas have to carry out the dredging work out of their own pockets, without government subsidies or loans.
Dredging consists of maintaining proper channel depth within a marina and is essential for vessels such as yachts, ferries, and private boaters navigating a marina. Consistent marina dredging ensures safe passage for boaters both in and out of a marina and keeps the marina operating at maximum capacity throughout the year.
The ARGO executive, however, is nevertheless optimistic about the potential of Taiwan's development, and that his company also plans to expand its foothold in Taichung and Taipei.
Taiwan has the conditions to develop piers for yachts, provided that the basic infrastructures are in place, he said.
When Taiwan has a sufficient number of berths that meet international standards, not only will it promote the country's tourism diversity, but attracts foreign boats to berth in Taiwan for resupply due to its strategic location between Northeast and Southeast Asia, he said.
According to the Maritime Port Bureau (MPB), the government is currently pushing to expand Taiwan's recreational boating sector from 2023 to 2025, bringing the number of dedicated zones for yachts and sailboats from the current 18 to 24, and berths from 1,138 to 1,600.