CORONAVIRUS
/
Government to pay out NT$2 million in COVID-19 vaccine case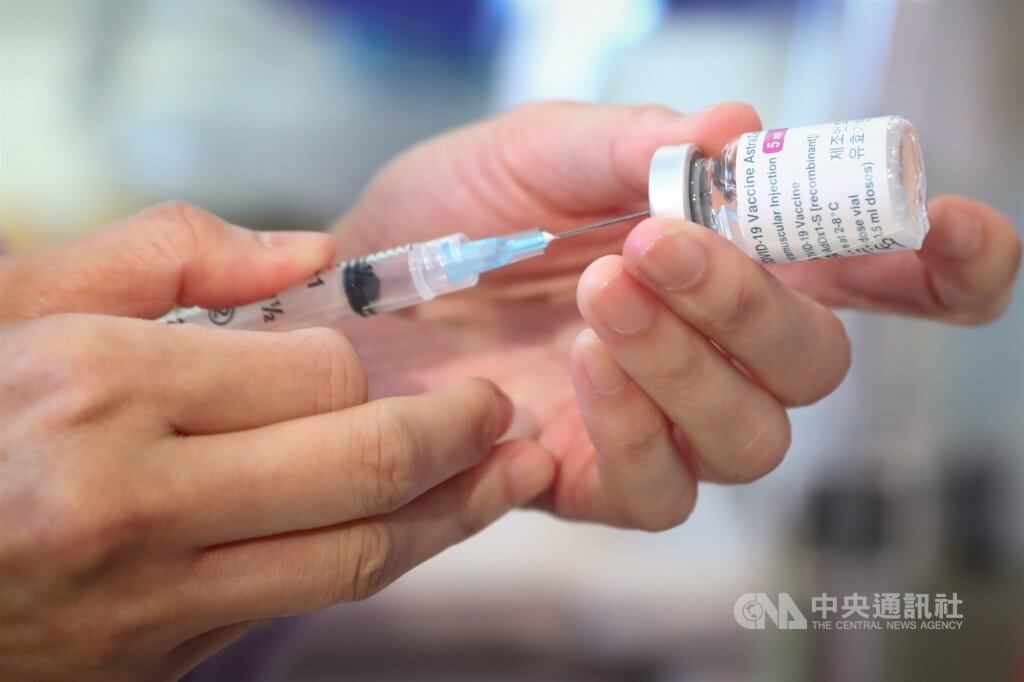 Taipei, Dec. 3 (CNA) The Ministry of Health and Welfare has agreed to pay NT$2 million (US$65,460) under the Vaccine Injury Compensation Program (VICP) to a Nantou County man who had a stroke after receiving the AstraZeneca (AZ) COVID-19 vaccine.
Meetings are regularly held under the program to determine if individuals should receive compensation for serious side effects from vaccines, including COVID-19 vaccines, even if no direct link between the vaccine and side effects can be definitively established.
Central Epidemic Command Center spokesman Chuang Jen-hsiang (莊人祥) said Saturday that the Nantou man in his 60s, surnamed Lee (李), showed symptoms such as exhaustion and dysarthria (a motor speech disorder) 26 days after getting a dose of the AZ vaccine.
Doctors then diagnosed Lee as having had a stroke and eosinophilia, which occurs when the body produces an unusually high number of a type of white blood cell called eosinophils.
The panel said it could not establish a correlation between the vaccine and eosinophilia and did not announce whether the stroke was triggered by the vaccine or not, but it decided on paying the man NT$2 million in compensation.
That case was one of 90 compensation claims covered at a VICP meeting on Nov. 10. A panel convened under the VICP approved a total of six of the 90 claims, five of which were related to the AZ vaccine for COVID-19 and one to the Bacillus Calmette-Guérin vaccine for tuberculosis.
The AZ vaccine recipients who won their claims received between NT$20,000 and NT$2 million in compensation.
The highest payout allowed under the VICP is NT$6 million.
View All