CORONAVIRUS
/
Taiwan to ease mask mandate starting Dec. 1 (update)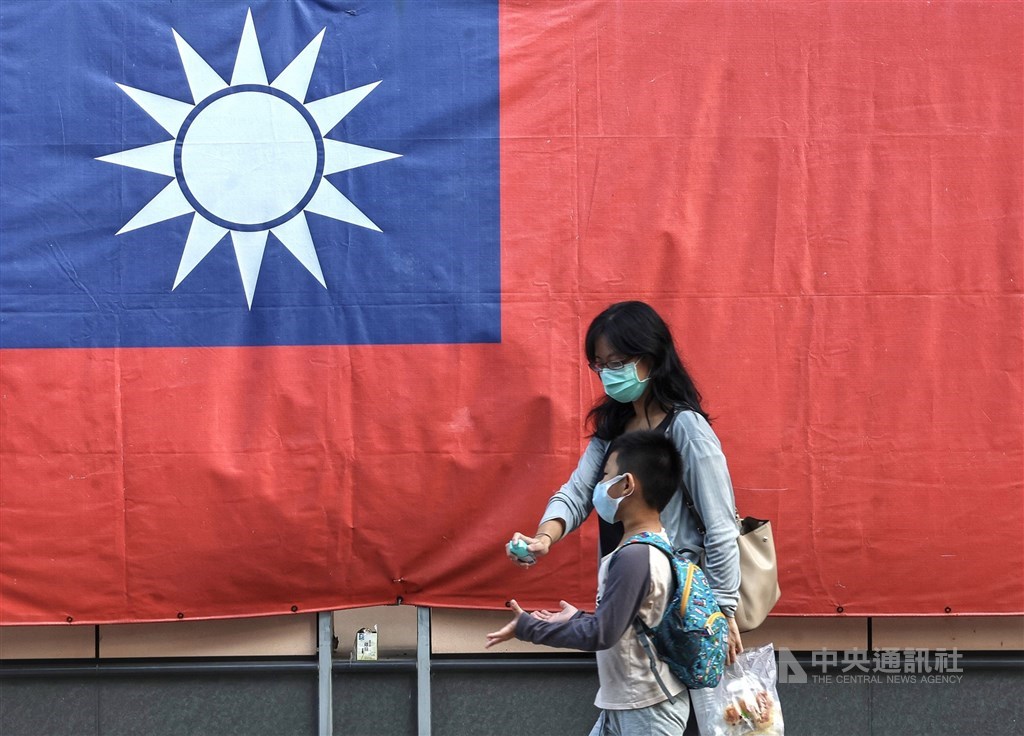 Taipei, Nov. 28 (CNA) People in Taiwan will no longer be required to wear face masks at all times while outdoors, starting on Dec. 1, according to a relaxed mask mandate announced by the Central Epidemic Command Center (CECC) on Monday.
People will no longer be required to wear face masks outdoors and in open spaces, but they should have a mask with them when outside their residence, the CECC said.
The CECC said it was still considering whether to impose the requirement at large open-air gatherings, such as during New Year's Eve countdown events when hundreds of thousands of people gather closely together.
Meanwhile, Taiwan residents still have to wear face masks when taking private vehicles, public transportation and airplanes, as well as in indoor spaces when on board a ship, according to the CECC.
The only exception to the rule is that face masks are not required when motorists are driving their own car or with people who live in the same house with the driver, the CECC said.
Indoor settings
In terms of indoor settings, the mask requirement for people singing together, including for example at karaoke bars, will be removed next month, according to the CECC.
The indoor mask rules were previously relaxed on July 19 for occasions such as exercising, giving a speech or lectures, taking photos, or visiting hot springs, saunas or other places where masks could get wet easily, and those eased measures still apply, according to the CECC.
People should still wear a mask, however, when they experience COVID-like symptoms or when social distancing with strangers cannot be maintained, the CECC said.
Face masks can be taken off indoors at CECC or government designated venues or when taking part in certain activities listed by the authorities, if proper disease prevention measures are in place, the CECC said.
Q&A: Taiwan's eased mask mandate takes effect on Dec. 1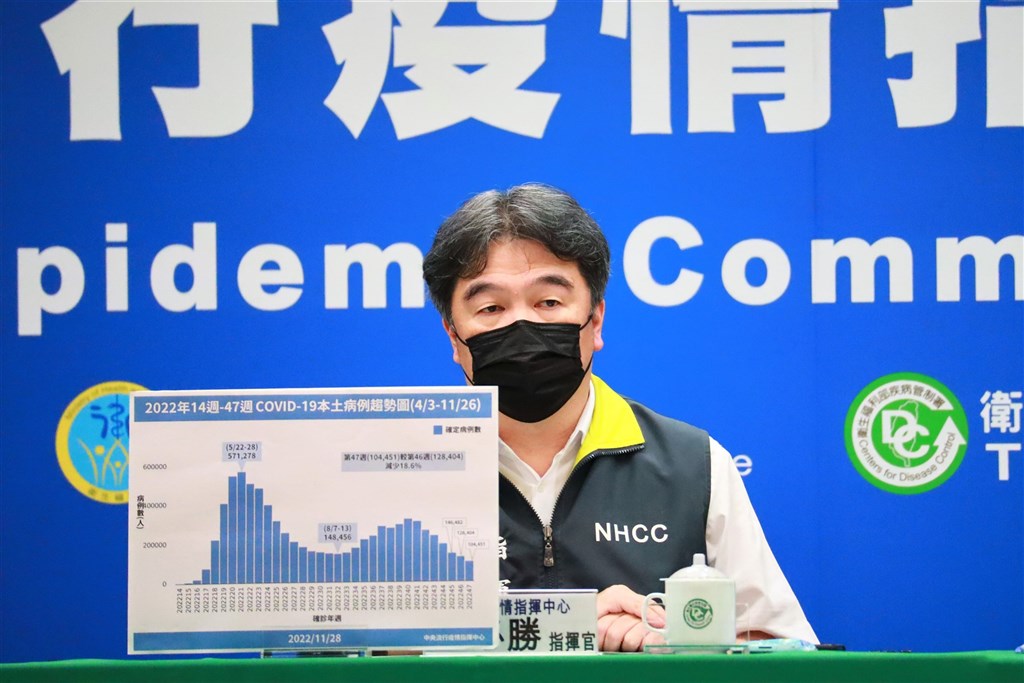 Also starting on Dec. 1, individuals attending banquets can go from table-to-table and make toasts, a custom that has been banned around Taiwan since May 19, 2021, amid a large-scale community transmission of COVID-19 at the time.
Face masks have been required on public transportation since April 1, 2020, and later became mandatory when people are outside their residence starting on May 19, 2021.
The CECC advised individuals who have chronic diseases, fevers or respiratory symptoms to wear a face mask in crowded places, and the general public to maintain good personal hygiene, as more than 10,000 new infections are still being recorded daily.
During a press briefing Monday, CECC chief Victor Wang (王必勝) said the number of new cases could fall to a low below 10,000 per day next week, after the recent surge of COVID-19 infections linked to the Omicron BA.5 subvariant peaked at 54,929 on Oct. 5.
The number of new cases could rise again, as seen in the recent increases of new infections in neighboring countries, including Japan, South Korea and Singapore.
Despite several relaxed COVID-19 measures, Wang said there was currently no plan to reduce the period of isolation for COVID-19 patients, after it was cut from seven days to five days on Nov. 14.
Latest COVID-19 rules
● Taiwan to ease hospital visitation limitations on Dec. 10: CECC
● Children aged 5-11 can soon get COVID-19 booster
● Taiwan to remove weekly arrival cap on Dec. 10
● Taiwan cuts COVID isolation to 5 days, lifts workplace vaccine mandates (Nov. 14)
● Taiwan to further ease border rules for China, Hong Kong, Macau residents
● People with fever will be advised against taking high speed trains
● Taiwan's new COVID-19 regulations taking effect Nov. 7
● Taiwan lifts ban on international cruises
● Taiwan's updated COVID-19 protocols for arriving travelers from Oct. 13
View All