CORONAVIRUS
/
Taiwan's domestic COVID-19 cases continue to surge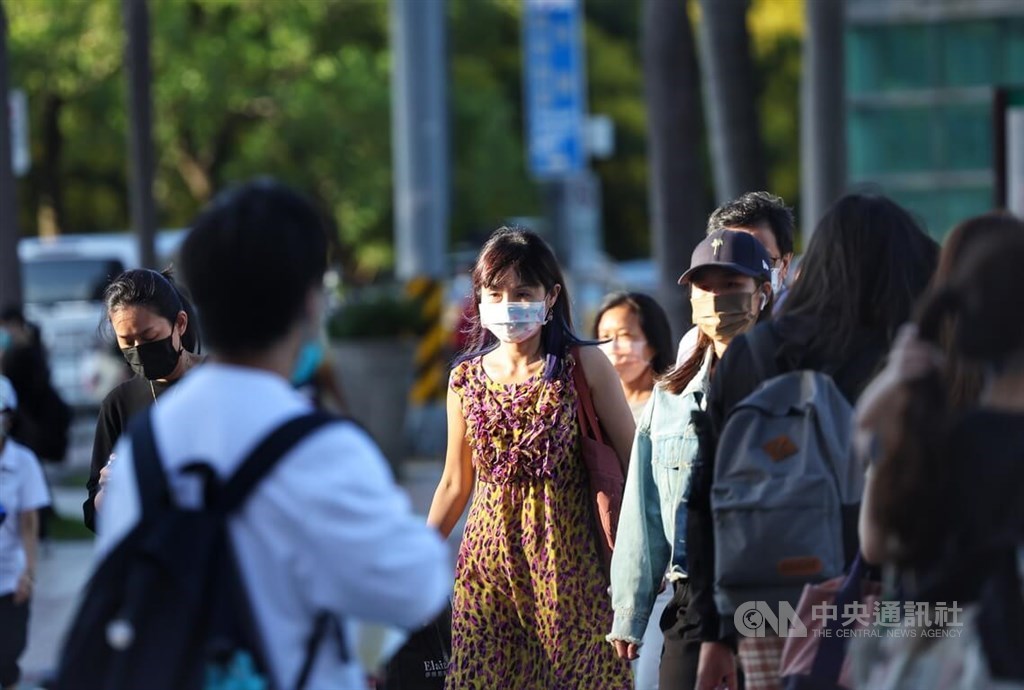 Taipei, Oct. 2 (CNA) Daily domestic COVID-19 cases in Taiwan shot up 11.5 percent week-over-week to reach 43,241 on Sunday, according to the Central Epidemic Command Center (CECC).
The CECC said that daily new COVID-19 on Sunday increased by 201 compared with Saturday -- the seventh day in a row new cases have trended higher week-on-week -- with the country also recording 62 deaths from the disease.
Of the 43,307 new cases recorded Sunday, 66 were imported, while 56 were classified as severe infections and 98 as moderate, according to the CECC.
Cases involving children
There was one new reported case of multisystem inflammatory syndrome in children (MIS-C), involving an 11-year-old boy who was diagnosed with COVID-19 on July 7.
The boy, who had received one dose of a COVID-19 vaccine, was discharged from hospital on Sept. 30, according to CECC spokesperson Chuang Jen-hsiang (莊人祥).
A total of 235 children in Taiwan under the age of 12 have developed severe illnesses after contracting COVID-19, including 34 who subsequently passed away.
Among these cases, 152 developed MIS-C, while 31 developed brain inflammation (encephalitis), 25 pneumonia, three septicemia, and 11 croup.
Vaccine rollout
CECC data showed that 93.7 percent of Taiwan's population have received at least one dose of a COVID-19 vaccine, while 87.8 percent have gotten at least two doses, and 73.3 percent have received a booster.
According to the CECC, 11 percent have received a second booster, though among people aged 65 or older that percentage was 38.6 percent.
Of the 6,454,857 domestically transmitted cases recorded in Taiwan this year, 12,108 have been classified as severe infections and 16,233 as moderate, accounting for 0.19 percent and 0.25 percent of the total, respectively, according to CECC data as of Oct. 1.
Latest COVID-19 rules
Oct. 1: Taiwan drops vaccination requirement for outbound tour groups
Sept. 29: Taiwan's new COVID-19 protocols for arriving passengers
Sept. 8: Taiwan to ease COVID-19 in-person class suspension rules
Sept. 5: Taiwan to resume visa-free entry for multiple countries from Sept. 12
Sept. 1: Taiwan's new COVID-19 protcols, '3+4' policy taking effect Sept. 1
Related News
Oct. 1: Free flu vaccination program begins; 6.3 million doses available
Sept. 28: Taiwan to expand new Moderna vaccine eligibility
Sept. 24: Taipei starts rollout of second-generation Moderna vaccine
Sept. 22: Taiwan receives second batch of Novavax vaccine
Sept. 20: CECC cautions of dual threat from COVID-19, flu this winter
Recent cases
Oct. 2: Taiwan reports 43,307 new COVID-19 cases, 62 deaths
Oct. 1: Taiwan reports 43,085 new COVID-19 cases, 48 deaths
Sept. 30: Taiwan reports 43,505 new COVID-19 cases, 50 deaths
Sept. 29: Taiwan reports 44,880 new COVID-19 cases, 53 deaths
Sept. 28: Taiwan reports 48,613 new COVID-19 cases, 38 deaths
Sept. 27: Taiwan reports 45,850 new COVID-19 cases, 28 deaths
Sept. 26: Taiwan reports 28,785 new COVID-19 cases, 56 deaths
View All