CORONAVIRUS
/
CECC hits back at pundit numbers, while more vaccines on the way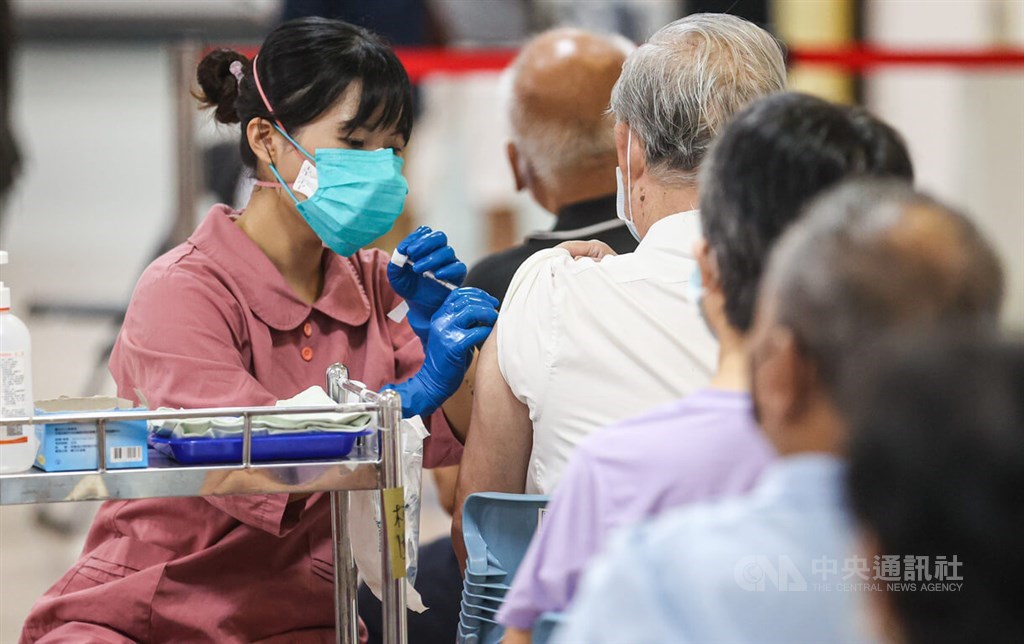 Taipei, Sept. 25 (CNA) The Central Epidemic Command Center (CECC) took aim Sunday at claims that Taiwan's death rate from COVID-19 was far higher than in Singapore or Hong Kong while awaiting a new delivery of Moderna booster vaccines.
In a Facebook post late on Sept. 22, political pundit Sisy Chen (陳文茜) criticized the recent performance of the government in combating COVID-19, and argued that it needed to strengthen its vaccination policy as it opens its borders.
She said that in the week leading up to Sept. 22, Taiwan had the fourth most COVID-19 cases of any country in the world and the most of any country on a per capita basis.
She also claimed that Taiwan's COVID-19 death rate was 10 times that in Singapore and three times that in Hong Kong, without providing a source or specifying if her comparisons were for just the past week or for the period since the pandemic began in early 2020.
CECC spokesperson Chuang Jen-hsiang (莊人祥) on Sunday did not address Chen's figures on the number of cases reported, but took issue with the death rate numbers.
He said that as of Sept. 24, Taiwan had a COVID-19 death rate of 0.17 since the beginning of the pandemic, while the death rates in Singapore and Hong Kong were 0.09 percent and 0.57 percent, respectively.
That translates to 457.3 people per million who have died of COVID-19 in Taiwan, compared to 266.2 deaths per million in Singapore and 1,343.2 deaths per million in Hong Kong, Chuang said.
Based on data on the website Our World in Data, Singapore, Japan and New Zealand have the lowest COVID-19 death rates among advanced economies in the Asia-Pacific region, while Vietnam, Taiwan and Thailand are in the next lowest tier.
In comparing Taiwan to Singapore, Chen blamed Taiwan's higher death rate on a lower rate of vaccination, and said Singapore's vaccination rate of over 90 percent has helped the city-state successfully implement a coexistence policy with the COVID-19 virus.
She said it was an example Taiwan should not overlook as it moves to open up its borders and ease COVID-19 restrictions.
As of Sept. 24, 87.49 percent of Taiwan's population had received two doses of a COVID-19 vaccine, with 73.06 percent getting three shots, and 10.45 percent getting a second booster.
Among people over 65, 84.8 percent had received two doses, 76.3 percent had received three doses, and 36.1 percent had received four doses, as of Sept. 19.
Shipment of new vaccine arrives
Another 787,000 doses of Moderna's second-generation Spikevax COVID-19 vaccine were on their way to Taiwan on Sunday to increase its supply of booster doses.
It was the third batch of the new vaccine to be delivered to Taiwan to date.
The CECC said 402,000 doses of the vaccine from the first shipment were distributed to Taiwan's various municipalities on Sept. 24 to be used only as booster shots for people aged 65 and over, residents of long-term care facilities, and adults 18 and above who are immunocompromised or have a weak immune system.
The CECC said it might consider making the new vaccine available to frontline medical workers, airport personnel and flight crews, home quarantine-related professionals, and care facility workers as more doses arrive.
Others who may become eligible for the new Moderna booster are those between the ages of 50 and 64 as well as those 18 and above who need to travel abroad for work or diplomatic reasons.
View All