Pig carcass found in Kinmen tests positive for African swine fever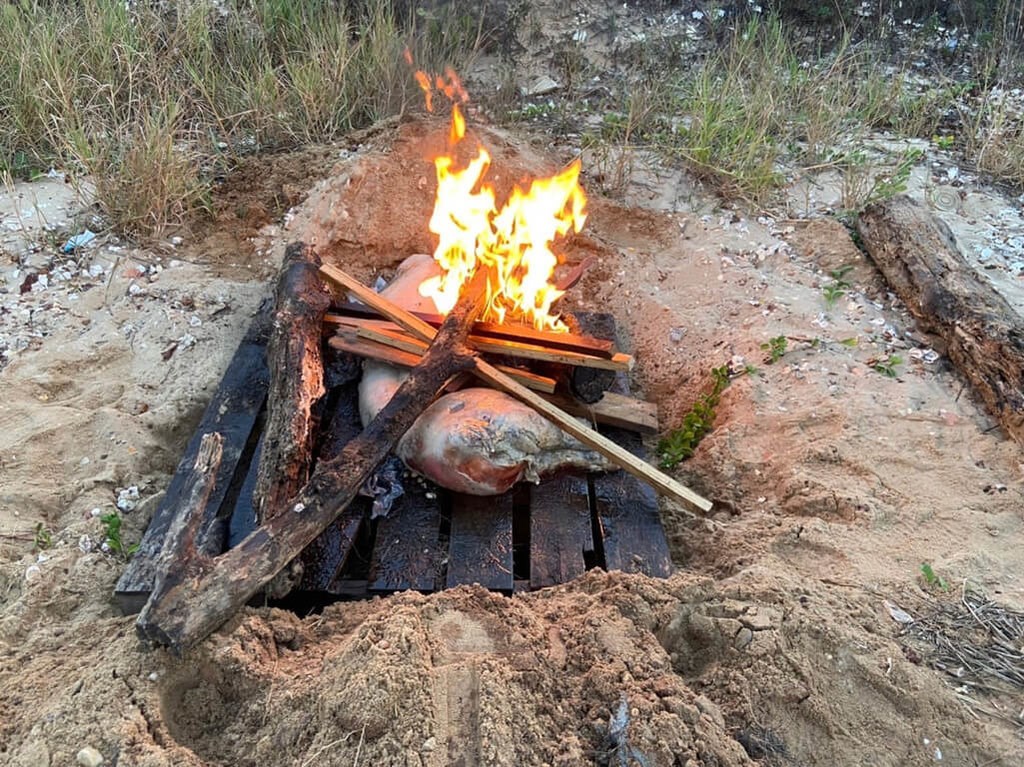 Taipei, Sept. 15 (CNA) The Council of Agriculture (COA) has imposed a one-week ban on the transport of pork products from Kinmen to other parts of Taiwan, after a pig carcass that washed up on the outlying island tested positive for African Swine Fever (ASF).
In a press release Thursday, the Kinmen County government said a Coast Guard patrol found the carcass of a 50-60-kilogram pig on the shoreline near Jinning Township's Housha Village on Sept. 13.
Disease control officials collected samples from the carcass, and then burned and buried it on site, but testing by the COA's National Institute for Animal Health showed it had been infected with ASF, the county government said.
In response to the positive test result, veterinarians were sent to inspect eight pig farms located within a 3-kilometer radius of where the carcass was found, but determined that all of the animals were in good health, according to the statement.
As a precaution, however, the COA has prohibited the transport of live pigs, as well as fresh and processed pork or pork products from Kinmen to other parts of Taiwan, with effect from Thursday through Sept. 21, the statement said.
The county government added that it is not unusual to find pig carcasses among garbage that occasionally washes ashore in Kinmen, due to its close proximity to China.
African swine fever is a highly contagious and deadly viral disease that can affect both farm-raised and wild pigs, but it does not pose a health risk to humans.