Lack of typhoons leads to 15-year low for rainfall in July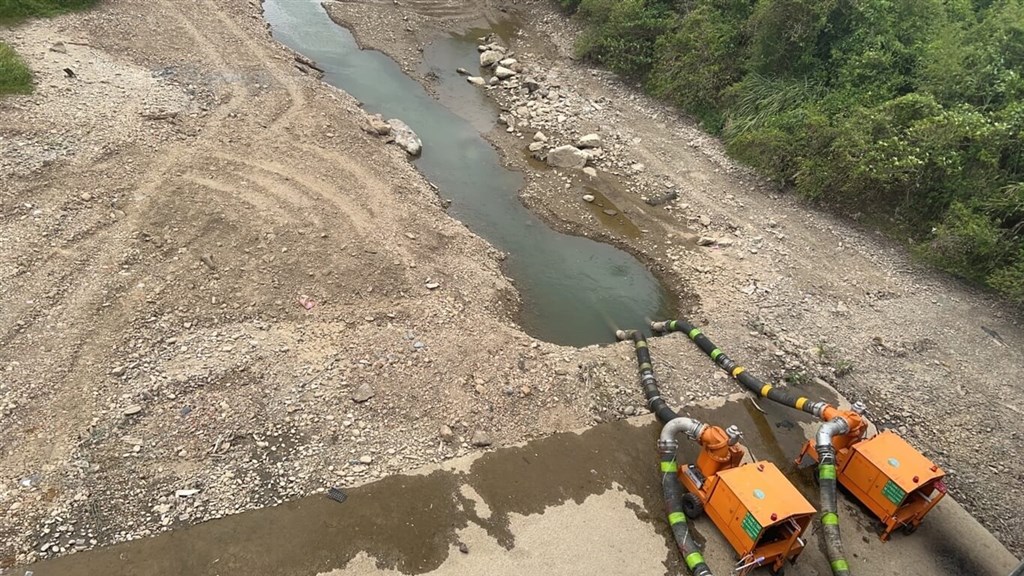 Taipei, Aug. 26 (CNA) Average rainfall in Taiwan in July fell more than 60 percent compared with July 2021 and was the lowest for the month since 2008, due in part to the lack of typhoons making landfall on the island, a government report has found.
The report issued by the Directorate-General of Budget, Accounting and Statistics said the average monthly precipitation recorded at Central Weather Bureau (CWB) monitoring stations in July was 83 millimeters, down 63.9 percent from a year earlier and the lowest since 2008.
The lack of rain in July contributed to the low rainfall tally, according to the report.
July and August are usually the peak months for typhoons in Taiwan, but the country has not seen a single typhoon so far this year.
From January to July, the accumulated rainfall of the 27 monitoring stations averaged 1,333 mm, with stations in Su'ao in Yilan County (2,849 mm) and Keelung (2,649 mm) getting the most while one in Kaohsiung (603 mm) recording the lowest seven-month total.
Keelung has fallen victim to the low rainfall in July despite its relatively high amount of rainfall since January, and is facing a water shortage.
The city got only 31 mm of rain in July -- roughly one quarter of its monthly average over the past 10 years -- leaving its main Xinshan Reservoir (新山水庫) filled to only 39.5 percent capacity.
That has forced the Taipei Water Department to send more than 85,000 cubic meters of water per day to Keelung and led the Water Resources Agency (WRA) to issue a water alert for Keelung and for Xizhi Disctrict in neighboring New Taipei.
● Water pressure to be lowered in Keelung, Xizhi from Sept. 3 amid dry spell
In other reservoirs around Taiwan, however, water remained plentiful.
The Baoshan Second Reservoir (100 percent full) in Hsinchu County, Yongheshan Reservoir (98 percent) and Liyutan Reservoir (98 percent) in Miaoli County, Hushan Reservoir (100 percent) in Yunlin County, Lantan Reservoir (98 percent) in Chiayi City and Nanhua Reservoir (100 percent) in Tainan were all nearly full and will be able to provide water consistently to the end of this year, the WRA said.
The lack of typhoons also led to higher temperatures in July, with the average temperature at the 27 monitoring stations during the month hitting 27.4 degrees Celsius, up 0.3 degrees year-on-year, according to the report.
Taipei had the highest average temperature at 30.8 degrees, and the average temperature at the monitoring station on Jade Mountain, Taiwan's highest peak at 3,952 meters, hit a record high 10.1 degrees.
The average temperature from January to July this year around Taiwan was 21.1 degrees, 0.2 degrees lower than the average seen during the previous decade, the report indicated.
Update
Sept. 2: Taiwan issues sea warning for Typhoon Hinnamnor
Aug. 30: Taiwan set for balmy autumn with 1 to 2 typhoons: CWB