COST OF LIVING
/
Farm price for eggs to rise following higher wholesale price: COA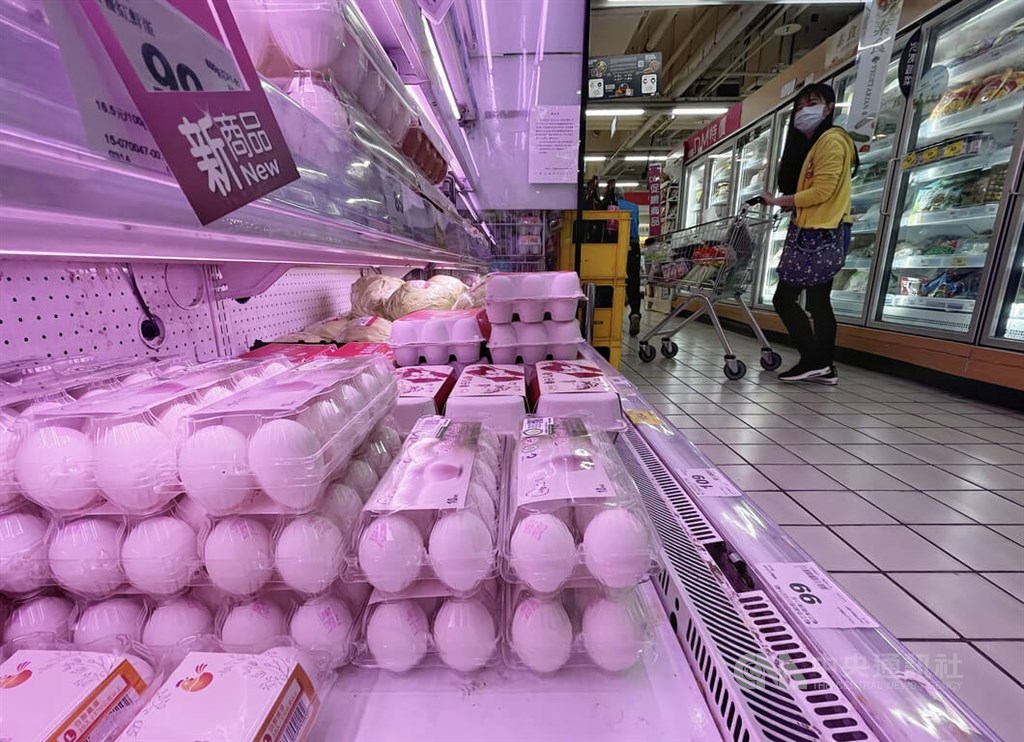 Taipei, July 19 (CNA) The farm price of eggs will be increased by NT$3.33 (US$0.11) per kilogram Wednesday, the same amount the wholesale price of eggs rose on Monday, the Cabinet-level Council of Agriculture (COA) announced Tuesday.
With hot weather impacting egg laying, increased consumer demand during the summer vacation and the rising cost of feed for chickens, the wholesale price for eggs rose to NT$84.17 per kilogram Monday, the COA said.
As a result, the price for eggs paid to farmers will increase by NT$3.33 to NT$70.83 per kilogram, according to the COA release.
However, supermarket chain PX Mart said Tuesday that as supply of eggs remains normal and it has not been informed of any price hike by suppliers, it has no plans to ration purchases for customers.
Meanwhile, supermarket chain Carrefour Taiwan said Tuesday the price of eggs on its shelves could be raised in accordance with rising costs.
According to Taipei Egg Retailers' Union Chairman Kao Chuan-mo (高傳謨), the wholesale price of eggs has risen by NT$6 this year. Meanwhile, government data indicates that the retail price of eggs in June surged by 29.11 percent from a year earlier.
View All