CORONAVIRUS
/
COVID vaccine dosing interval for children cut to 4 weeks: CECC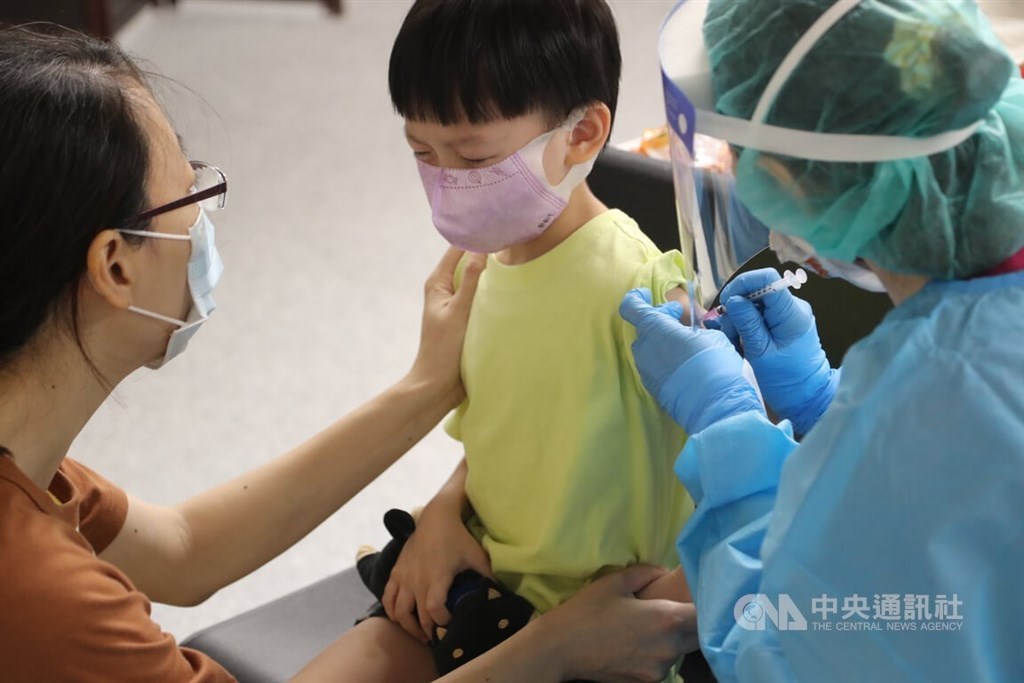 Taipei, June 10 (CNA) The government will soon make available second doses of COVID-19 vaccines to children aged 5-11 who had their first shot four or more weeks ago, a major reduction from the current 12 weeks, an official with the Central Epidemic Command Center (CECC) said Friday.
The policy will take effect in the second half of June at the earliest, CECC spokesperson Chuang Jen-hsiang (莊人祥) said.
It is advised that children should receive two doses of the same vaccine, unless they experienced a severe adverse reaction after the first shot, in which case they can consider a different vaccine for their second shot, he said.
Two doses of the same vaccine are advised for young children because of the lack of valid data on the efficacy or safety of vaccinating children with different vaccines, according to the CECC.
Taiwan has rolled out two small doses of vaccines for young children -- Moderna for 6-11-years-olds and Pfizer-BioNTech (BNT) for those 5-11, with two doses of either vaccine being administered 12 weeks apart.
The new policy is based on recommendations made by experts at a meeting of the Advisory Committee on Immunization Practices (ACIP) Friday.
The ACIP suggested the shorter dosing interval for children after examining data on vaccine safety monitoring that found the risk of young children developing COVID-19 vaccine-related myocarditis, or heart muscle inflammation, is lower than initially believed, an expert said on condition of anonymity.
The incidence rate of myocarditis for children in the age group who received either Moderna or BNT vaccine was lower than that for teenagers and the background incidence rate, a method adopted for vaccine safety surveillance, the expert said.
According to CECC data as of Friday, the number of children in Taiwan aged 0-12 who have developed severe illnesses as a result of COVID-19 has reached 44, with 17 deaths recorded.
Of the 44 severe cases, 18 developed acute encephalitis, or inflammation of the brain which can progress suddenly and cause fatal complications. Three others were diagnosed with multisystem inflammatory syndrome in children (MIS-C), a rare but potentially serious inflammatory reaction.
Meanwhile, ACIP also recommended a second booster shot for healthcare workers who received their first booster five months ago, which will also be available from the second half of this month, Chuang said.
View All