CORONAVIRUS
/
Rapid test-based COVID diagnosis, prescription to apply nationwide: CECC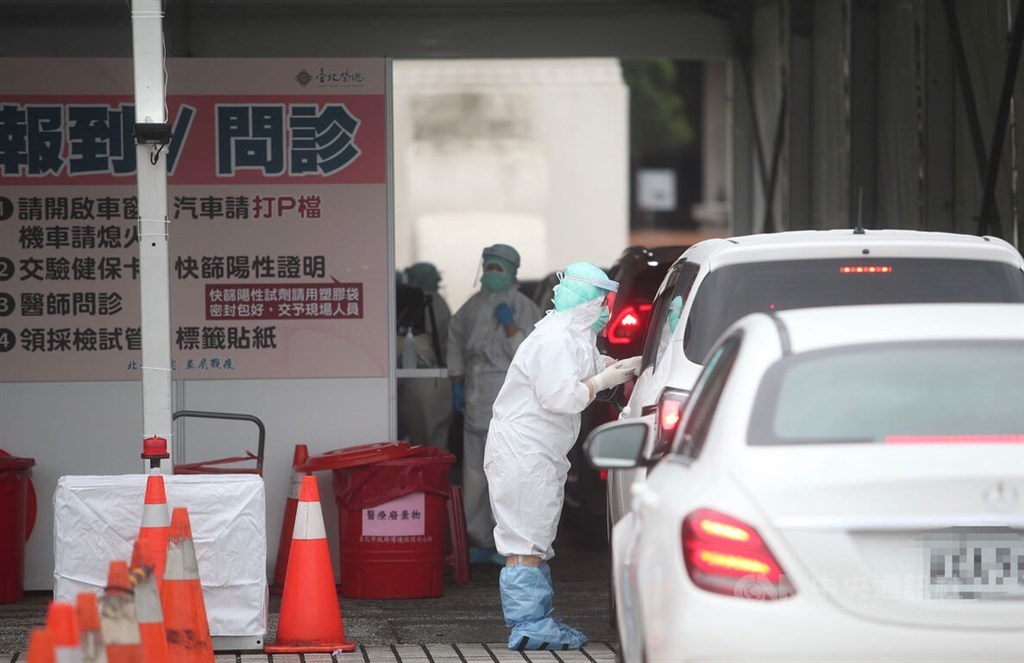 Taipei, May 22 (CNA) Rapid test-based COVID-19 diagnoses will soon be available nationwide instead of only to specific groups starting later this week so that people with COVID-19 can get easier access to oral antiviral medicines, the Central Epidemic Command Center (CECC) said Sunday.
CECC head Chen Shih-chung (陳時中) said at a daily press briefing that everyone will be able use a positive rapid test result that has been confirmed by a doctor as a COVID-19 diagnosis and get the medicine, starting as soon as in the coming week.
The announcement was made a day after the CECC said COVID-19 drug eligibility would be simplified for underserved groups starting Monday.
Under that plan, people living in indigenous areas or offshore islands who have a doctor confirm a positive result on a COVID-19 rapid antigen test will be eligible for the oral medicines without the need for a PCR test.
At present, Taiwan residents can only be prescribed antiviral drugs if they have a positive polymerase chain reaction (PCR) test, or if they fall under one of the four categories of people who can be counted as a COVID-19 case with only a positive rapid test result that is confirmed by a doctor.
The four categories of people are those aged 65 years old and over, infected individuals quarantined at home, close contacts of a COVID-19 case on a "3+4" isolation plan or on a "0+7" plan, and travelers who test positive while in quarantine after arriving in Taiwan, according to the CECC.
Chen also said the CECC delivered sufficient COVID-19 medicines, such as remdesivir (40,000 courses), Paxlovid (320,000 courses), and molnupiravir (24,000 courses), to local governments.
View All