CORONAVIRUS
/
Taiwan to roll out fourth COVID-19 vaccine doses next week: CECC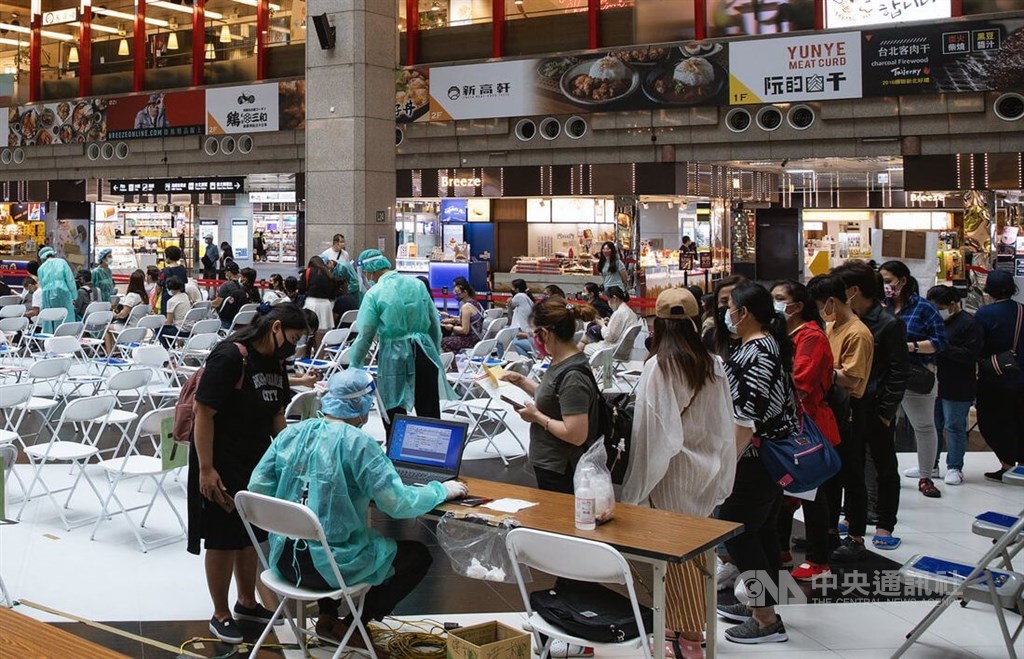 Update: Taiwan to roll out second COVID-19 booster from Monday: CECC (May 14)
Taipei, May 13 (CNA) People aged 65 and above, or those over 60 who are immunocompromised will be able to receive a fourth dose of a COVID-19 vaccine beginning next week at the earliest, the Central Epidemic Command Center (CECC) said Friday.
Chuang Jen-hsiang (莊人祥), deputy head of Taiwan's Centers for Disease Control and CECC spokesman, said individuals must wait at least five months after receiving their third dose before getting a fourth.
The vaccination schedule for eligible individuals will be announced soon, Chuang said at a press briefing.
According to the CECC, the decision to roll out a fourth COVID-19 jab was made during an Advisory Committee on Immunization Practices (ACIP) meeting at the end of April.
As with the first round of booster doses, those receiving a fourth dose will be able to choose from half a standard dose of the Moderna COVID-19 vaccine, or a full dose of the Pzier-BioNTech (BNT) or Medigen vaccines.
Chuang said there was also a possibility that fourth vaccine doses could be made available to people living in high-risk COVID-19 areas in the future.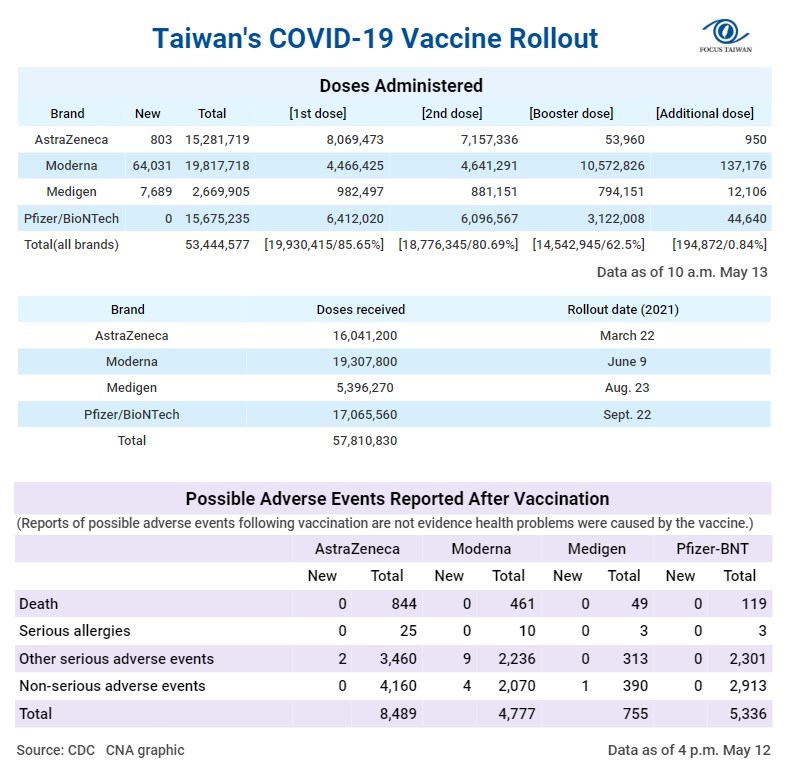 To date, 85.65 percent of Taiwan's population has received at least one vaccine dose, 80.69 percent has gotten at least two doses, and 62.5 percent has received a booster shot, according to the latest CECC data.
Related News
May 13: Taiwan reports 65,011 new COVID-19 cases, 41 deaths
May 9: Taiwan receives 1.85 million Pfizer-BioNTech COVID vaccine doses
May 7: Taiwan receives 8th shipment of Moderna COVID-19 vaccine this year
April 15: Taiwan mandates 3 COVID shots for high-risk groups, venues
View All