CORONAVIRUS
/
Taiwan reports record 1,210 new domestic COVID-19 cases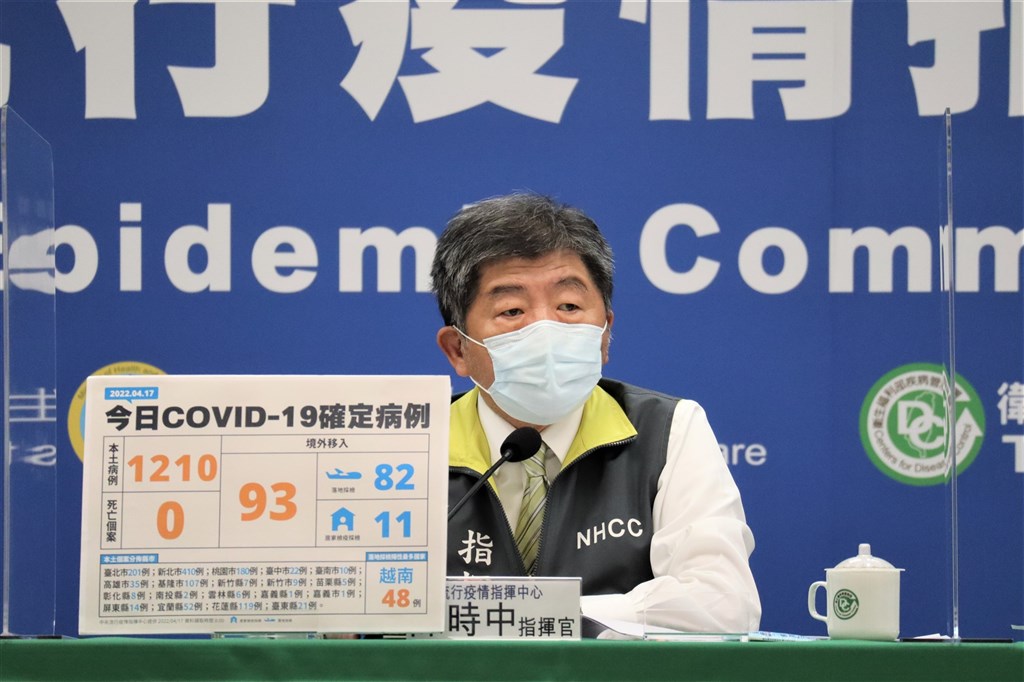 Taipei, April 17 (CNA) Taiwan confirmed 1,210 new domestic COVID-19 infections on Sunday, exceeding 1,000 cases for the third day and breaking its daily record, according to the Central Epidemic Command Center (CECC).
The number of cases on Sunday rose by one from Friday, when the CECC reported a one-day record of 1,209 new domestic infections.
Seven of the new cases were moderate to severe infections, which have now reached 46 so far this year, the CECC said.
While domestic COVID-19 cases have been on the rise in Taiwan since late March, most of them have been mild or asymptomatic infections, the CECC said, adding that only 0.51 percent of the cases reported between Jan. 1 and April 16 have been moderate or severe.
Of the 1,210 new domestic cases recorded Sunday, New Taipei had the highest number, at 410, followed by Taipei with 201, Taoyuan with 180, and Hualien County with 119, the CECC said.
Taiwan also reported 93 new imported cases, 82 of them travelers who had tested positive on arrival in the country, according to the CECC.
To date, Taiwan has confirmed 34,507 COVID-19 cases since the pandemic began, including 24,758 domestic infections, according to CECC data.
With no deaths reported Sunday, the number of confirmed COVID-19 fatalities in the country remained at 854, the data showed.
View All