Cold front, wet weather system to affect Taiwan through Sunday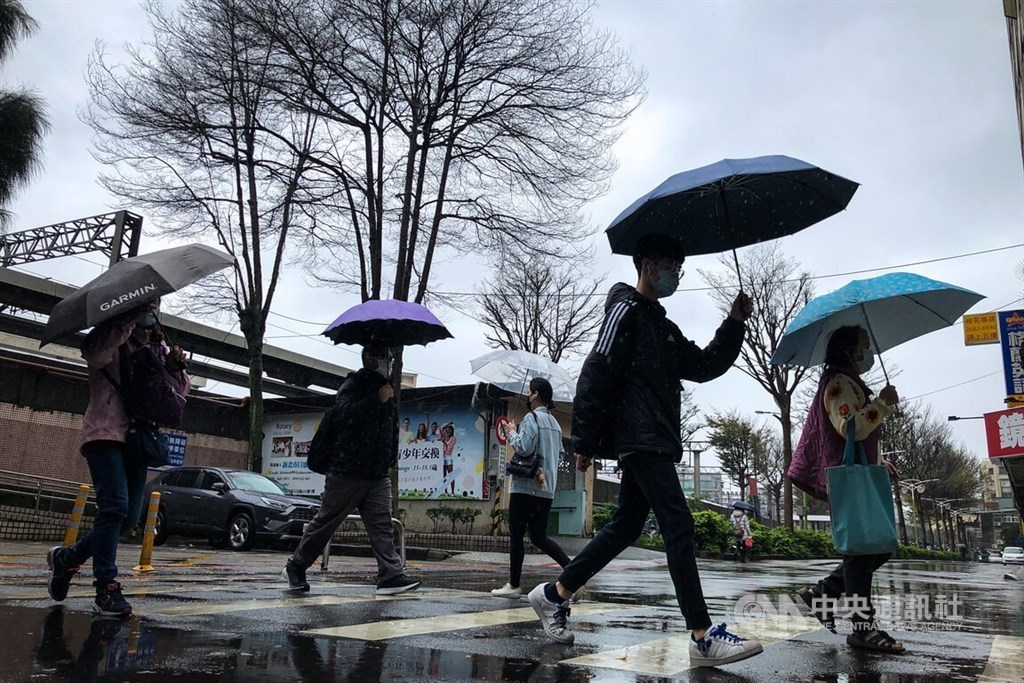 Taipei, April 2 (CNA) Wet and cool weather will continue to affect Taiwan through Sunday as the island comes under the influence of a cold front and a rain system moving in from southern China, according to the Central Weather Bureau (CWB) on Saturday.
Temperature-wise, lows of 15-17 degrees Celsius are forecast for areas north of central Taiwan on Saturday, while 16-19 degrees is expected elsewhere, with highs of 20-23 degrees, the CWB said.
The weather will remain the same on Sunday, although precipitation will be more apparent in areas north of central Taiwan, as well as Yilan County in the northeast and Hualien County in the east, the bureau said.
The cold front is expected to weaken on Monday, bringing warmer temperatures, with highs of above 20 degrees in the north and northeast, 23-25 degrees in the east, and 25-28 degrees in central and southern Taiwan, the CWB forecast.
Meanwhile, moisture in the air will also subside, bringing stable weather across the country even though brief showers can still be expected in some areas in the north and northeast.
According to the CWB, Taiwan will likely see even warmer temperatures starting April 5, with cloudy to sunny skies forecast islandwide.