Body of ex-Pegatron senior executive found after 4-day search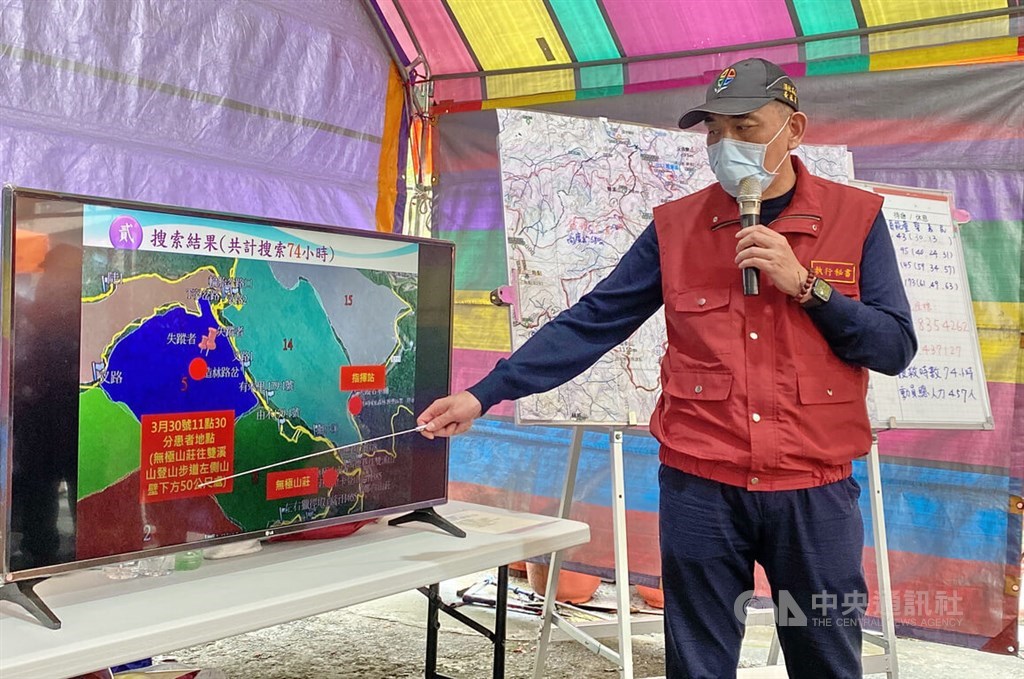 New Taipei, March 30 (CNA) The body of Tsai Chin-kuo (蔡進國), a former senior vice president of the Taiwanese electronics manufacturing company, Pegatron Corp., was found Wednesday morning, four days after he was reported missing on a hiking trail in New Taipei.
The search for the 64-year-old Tsai ended after his body was found at 11:30 a.m. below a mountain slope along the Shuanxi Hiking Trail in the Manyueyuan National Forest Recreation Area in Sanxia District of the city, said Huang Te-ching (黃德清), head of the New Taipei Fire Department.
Huang noted that the place where Tsai's body was found is about 600-700 meters above sea level. It is believed Tsai fell down the slope because he was not familiar with the trail in the mountainous area and it was raining.
Further investigation is required to determine the cause of death, Huang added.
Tsai's daughter had offered a reward of NT$1 million (US$35,000) for whoever found her father early Sunday after he did not return home from hiking alone in the national forest recreation area a day earlier.
A team of 457 firefighters, rescue workers and volunteers searched the area for 74 hours before finding Tsai's body, according to Huang.
After hearing the bad news, Tsai's daughter headed to the search command center where she thanked those who found her father's body.
Deputy Fire Department head Chen Chung-yue (陳崇岳) said it was the first serious accident in the Manyueyuan National Forest Recreation Area in over a decade.