CORONAVIRUS
/
Medigen accepted for travel in four countries: CECC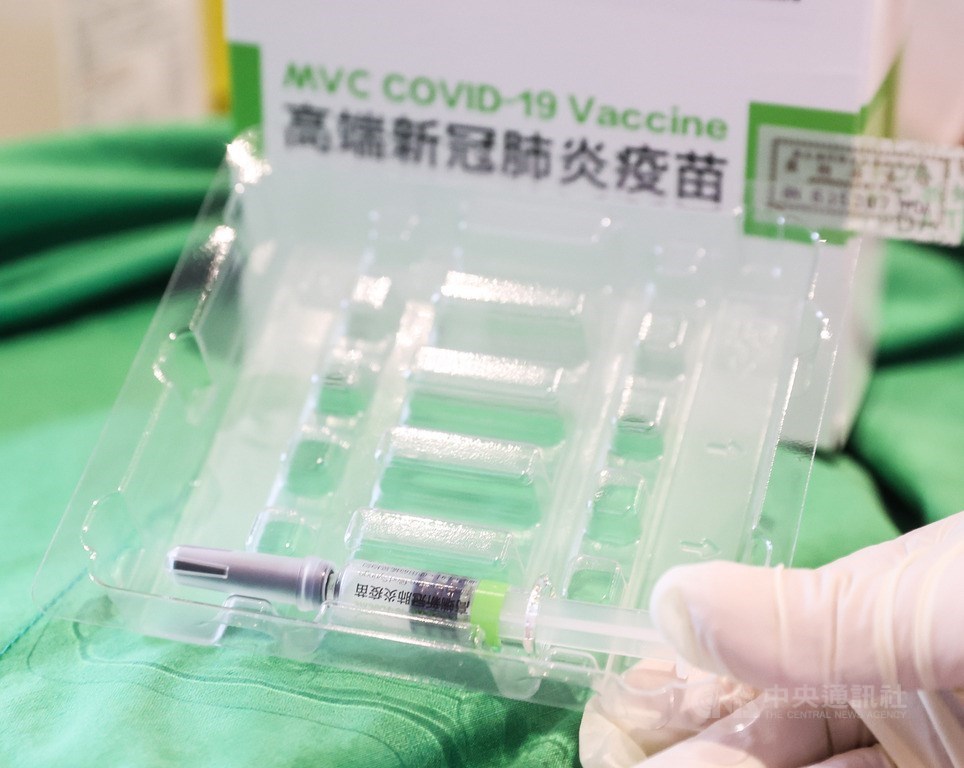 Taipei, Nov. 15 (CNA) The Taiwan-developed Medigen COVID-19 vaccine is accepted for travel to four countries, the Central Epidemic Command Center (CECC) said Monday, in response to claims by opposition Kuomintang legislators that it was only accepted in two.
According to CECC spokesman Chuang Jen-hsiang (莊人祥), countries that allow travelers who have received the Medigen vaccine to either enter the country or undergo a reduced quarantine period are: New Zealand, Palau, Indonesia, and Belize.
The CECC said on Nov. 12 that six countries accepted the Medigen vaccine, but Chuang issued a correction the following day that removed Israel and Argentina from the list. He said the initial inclusion of the two countries had been due to mistakes in the information provided to the CECC by the Ministry of Foreign Affairs (MOFA).
According to a statement released on Nov. 13 by MOFA, Israel only accepts vaccines approved by the World Health Organization for travelers, which does not include Medigen.
Argentina, meanwhile, allows fully vaccinated foreign nationals to be exempted from quarantine, as long as they also present a negative COVID-19 test.
As the policy was only launched on Nov. 1, MOFA said they would wait to see whether any problems arose before adding Argentina to the list of countries that accepted Medigen-vaccinated travelers.
In terms of Belize, MOFA said that the Central American country plans to begin requiring all arrivals to be fully vaccinated against COVID-19, and once this policy is enacted, Medigen will be one of the vaccines accepted.
Currently, travelers to Belize are only required to present a negative COVID-19 test result and do not need to show proof of vaccination.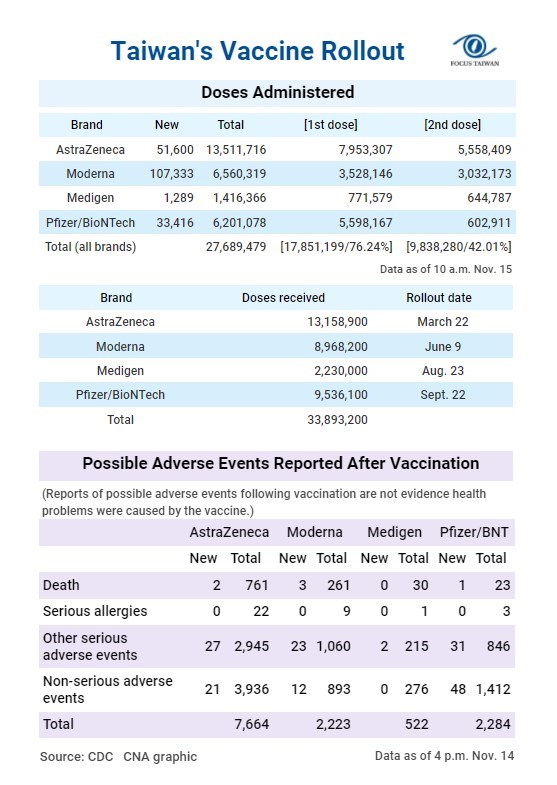 View All