CORONAVIRUS
/
Taiwan reports 8 new COVID-19 cases, no deaths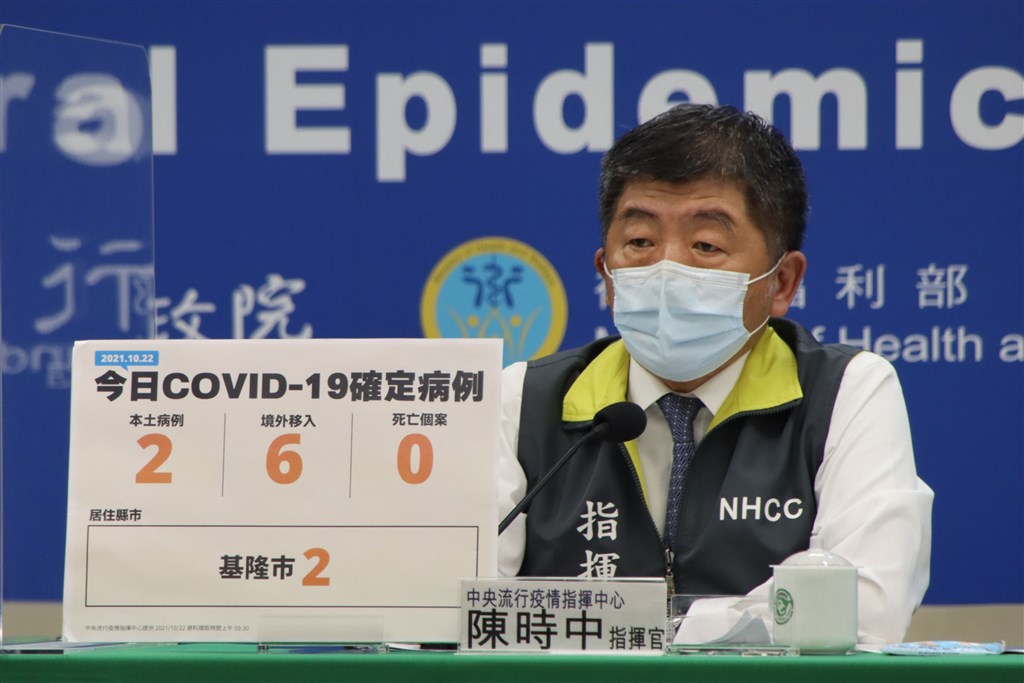 Update: New COVID cases suggest hidden community infection: Health minister
Taipei, Oct. 22 (CNA) Taiwan reported eight new COVID-19 cases on Friday -- two of them contracted domestically and the rest overseas -- and no deaths from the disease, according to the Central Epidemic Command Center (CECC).
The domestically transmitted cases involved two women in Keelung -- an Indonesian in her 30s who took a COVID-19 test Wednesday for her job that came back positive and a Taiwanese in her 50s who got tested Wednesday to be allowed to care for an individual in a hospital, the CECC said in a statement.
The six imported cases include five foreign nationals in their teens from Myanmar, Indonesia, Malaysia and Thailand, and one Taiwanese in his 60s who returned from South Africa, according to the CECC.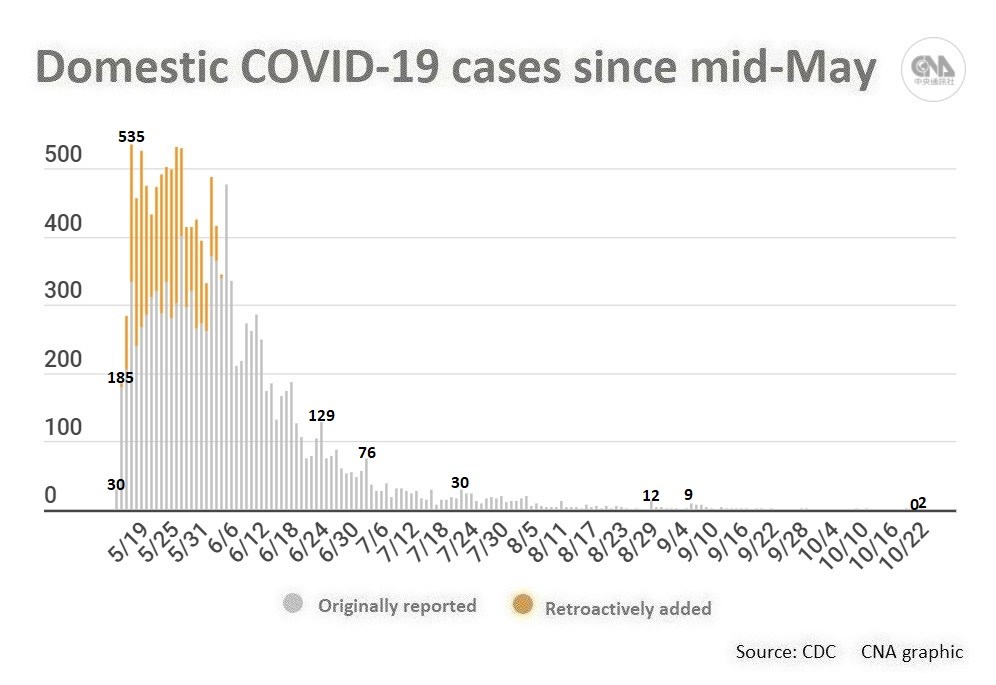 As of Friday, Taiwan has recorded six locally acquired infections and 128 imported cases in October, according to the CECC.
To date, Taiwan has confirmed a total of 16,357 COVID-19 cases since the pandemic began in early 2020 -- 14,587 are domestic infections, while 1,716 are people who contracted the disease aboard.
Another 36 involved infections of the crew aboard a military vessel in 2020, and three caught the disease while flying with their colleagues, while the source of disease of one of the patients is unknown and the source of 14 other cases is still under investigation, the CECC said.
With no new deaths reported Friday, the number of confirmed COVID-19 fatalities in the country remains at 846, according to the CECC.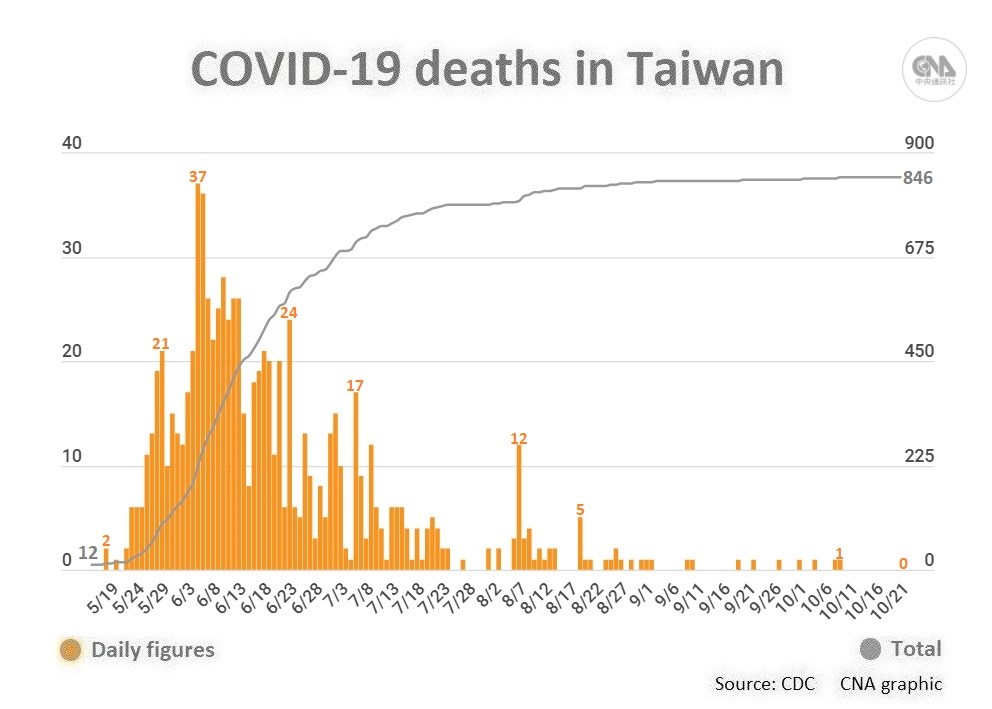 Recent cases
Oct. 21: Taiwan reports two imported COVID-19 cases, zero local ones
Oct. 20: 4 new imported COVID cases Wednesday include 3 breakthrough infections
Oct. 19: Taiwan reports 6 six new COVID-19 cases, one locally transmitted
Oct. 18: Taiwan reports no new COVID-19 cases, deaths for first time in 193 days
Oct. 17: Level 2 alert extended to Nov. 1, one new imported COVID-19 case reported
View All