1 found dead, 3 others without vital signs after falling into stream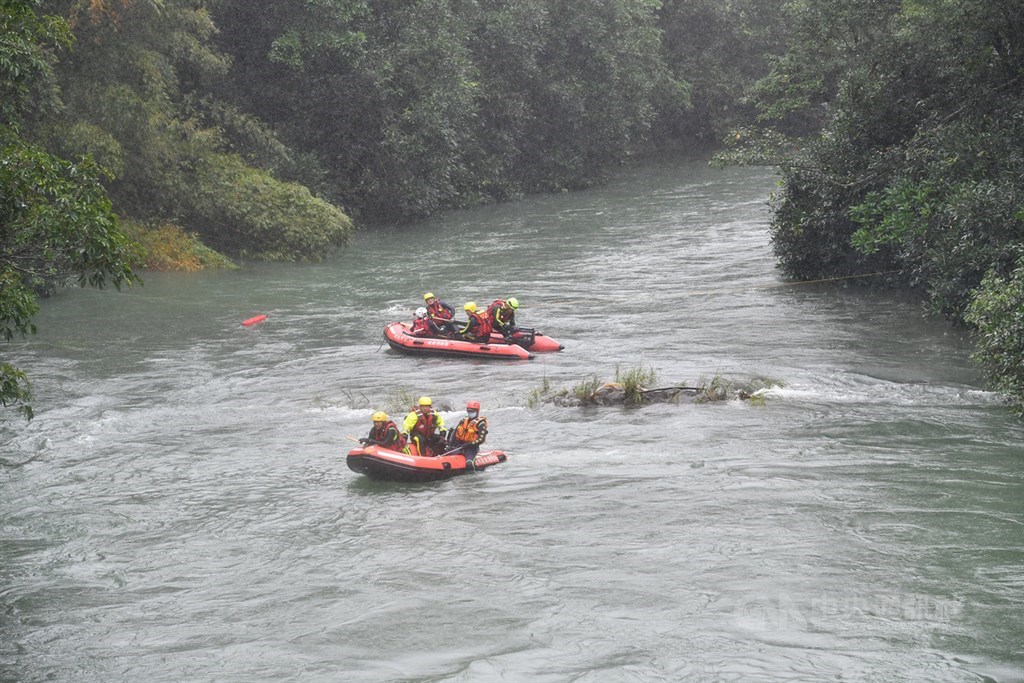 Taipei, Oct. 17 (CNA) One man was found dead Sunday morning and three others, including two children, have been found without vital signs after they and two other kids fell into a river in New Taipei's Shuangxi District a day earlier, according to local authorities.
The deceased, confirmed as a 45-year-old man surnamed Chung (鐘), was found dead at 6:30 a.m. Sunday after his body was caught by an interceptor rope put on the Beishi River by the city's firefighters under the Liuhe Bridge in the Liaojiaokeng area, as part of efforts to find the missing, the New Taipei City Fire Bureau said.
The man was without vital signs when he was pulled out of the river, and was later pronounced dead at a hospital, according to the bureau.
Two hours later, a 9-year-old girl was also found along the river and without vital signs.
The city government's deputy secretary-general, Chu Ti-chih (朱愓之), said a boy was later found at 10:40 a.m. at a spot 100 meters away from the Liuhe Bridge.
Then close to noon Sunday, a 48-year-old surnamed Chen (陳) was also found about 400 meters downstream from Liuhe Bridge.
The four were part of a group of 31 people who joined a nature experience camp on Saturday and became stranded due to bad weather, the city's Fire Bureau said.
They were among six people who were reported missing after they fell into a stream while hiking along the Hubaotan Historic Trail in the Shuangxi District Saturday afternoon during heavy downpour.
The others missing are two children between the ages of 8 and 15.
As of Saturday midnight, 25 of the hikers in the group had been rescued. The search for the other missing people continued Sunday.