CORONAVIRUS
/
Taiwan extends Level 2 COVID-19 alert two weeks, reports five new cases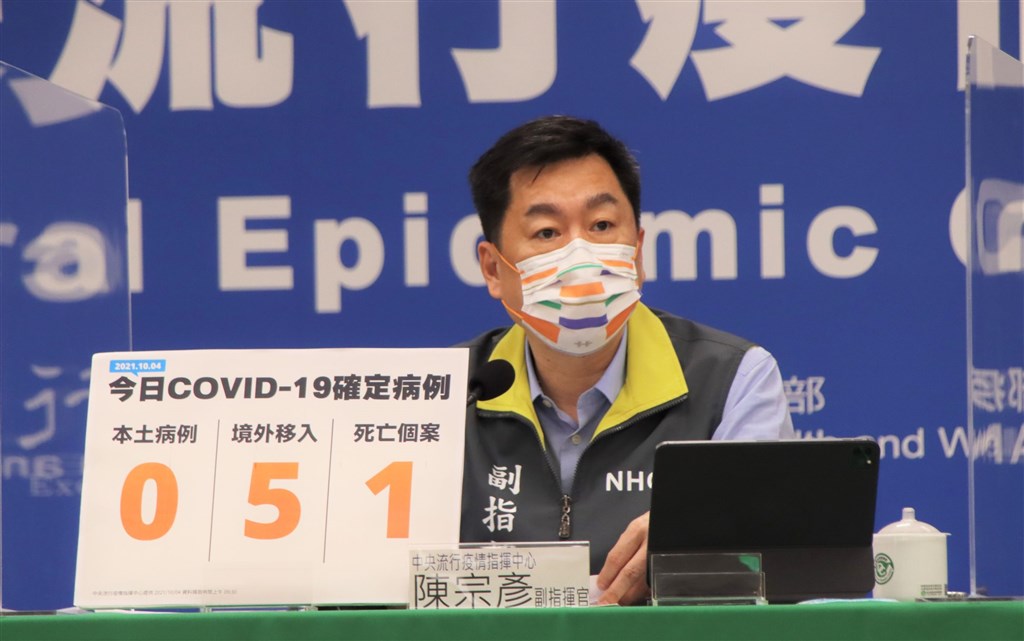 Taipei, Oct. 4 (CNA) Taiwan's current Level 2 COVID-19 alert, which was due to expire Monday, is to be extended for two weeks until Oct. 18, though some disease-related restrictions will be eased, according to the Central Epidemic Command Center (CECC).
Starting Tuesday, certain restrictions pertaining to religious gatherings and indoor dining will be loosened. Several types of entertainment venues, including karaoke outlets and internet cafes, will also be allowed to reopen, the CECC said.
The CECC first raised the nationwide COVID-19 alert to Level 2, the third-highest level on its four-tier scale, on May 11, when officials announced Taiwan had entered the community transmission stage of COVID-19.
The alert was raised to Level 3 on May 19, after the country saw a surge in domestic cases. It was lowered back down to Level 2 on July 27 and has remained in place since, though the CECC continues to ease COVID-19-related restrictions.
Also Monday, Taiwan reported five new COVID-19 cases, all contracted overseas. They include a Taiwanese national and citizens of Indonesia and Belize who recently traveled to Taiwan and tested positive during quarantine.
Monday marked the fifth consecutive day Taiwan reported no domestically transmitted COVID-19 cases, according to CECC data.
The sole death reported Monday was a man in his 70s who was confirmed with COVID-19 on Aug. 11. He passed away on Oct. 2, the CECC said.
To date, Taiwan has confirmed a total of 16,255 COVID-19 cases, of which 14,417 are domestic infections reported since May 15, when the country first recorded more than 100 cases in a single day.
However, since Aug. 15, the daily number of domestic cases has fallen to mostly single digits, totaling 114, according to CECC data.
The number of confirmed COVID-19 deaths in the country has risen to 844, with all but 12 recorded since May 15, CECC data showed.
Recent cases
Oct. 3: Taiwan reports zero new domestic cases, relaxes mask mandate
Oct. 2: Taiwan reports 10 new COVID-19 cases Saturday
Oct. 1: Taiwan reports 11 new COVID-19 cases, one death
Sept. 30: Taiwan reports seven new COVID-19 cases, zero deaths
View All